ON THE UMNO CHOPPING BOARD – SUPREME COUNCIL LEADERS INCLUDING PRO-NAJIB, ANTI-DAP ISHAM JALIL – BUT ISHAM INSISTS HE DID NOT TELL MEMBERS NOT TO VOTE FOR DAP – YET ISHAM, ACCUSED OF TRYING TO PRESSURE PAKATAN INTO RELEASING NAJIB, CLAIMS HE AGREED WITH UMNO FORMING UNITY GOVT WITH DAP 'BUT NOT WITH UMNO GOING INTO ELECTIONS TOGETHER WITH DAP' – HOW MIXED UP AND RIDICULOUS IS THAT! AND ISHAM IS NO FOOL!
Isham Jalil claims Umno out to axe him for not supporting DAP
Umno supreme council member Isham Jalil claimed that several party leaders may find themselves on the chopping block this week, including himself.
He alleged that this was amid internal pushback against Umno leaders who have not aligned themselves with DAP.
"A pro-DAP leader had asked me to resign from my post (in the supreme council). I will not resign. I was elected by the grassroots.
"I heard that this week, several more Umno members will be sacked in the (supreme council) meeting. There are murmurs that my name may also be on the list," he said in a Facebook post last night.
Isham added that he would leave such decisions to the party leadership, but stressed that his struggle for race, religion and country was sincere.
Isham was responding to fellow supreme council member Lokman Noor Adam, who yesterday called on the former to resign from the council.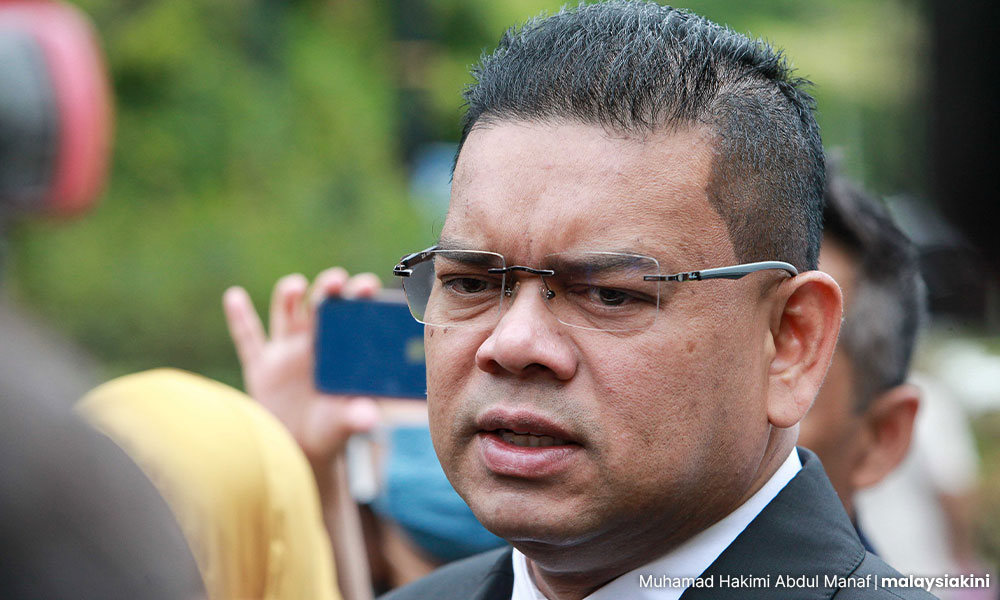 Lokman said this was because Isham was not aligned with the party's decision to cooperate with DAP as a member of Pakatan Harapan, and that the latter's statements were often detrimental to Umno.
Isham, in his statement, denied allegations that he urged Umno members not to vote for DAP.
He said this was misreported by a Chinese media outlet, which has since apologised and issued a clarification.
'Thankful'
However, Isham said while he agreed with Umno forming a government with DAP in line with the Yang di-Pertuan Agong's decree, he did not agree with Umno going into elections together with DAP.
He also expressed gratitude that he was no longer the Umno information chief, a post Lokman accused him of coveting.
"I don't miss that position especially since the information chief has to promote DAP, I'm grateful I don't need to take on the responsibility to tell the grassroots to support DAP because that goes against my stance," he said.
Isham had previously called on Umno to review its relationship with DAP after the party's dismal performance during the six state elections.
MKINI
.