KUALA LUMPUR — Malaysian United Democratic Alliance's (Muda) sole assemblyman Amira Aisya Abd Aziz will no longer be welcome to sit with the balancing assemblymen in the Johor assembly, Stulang assemblyman Andrew Chen Kah Eng said today.
The Johor DAP secretary said in a statement that this was due to the youth-led party's decision to withdraw from the unity government and for its attitude of unfriendliness towards it.
"This action shows that they are ungrateful even though Pakatan Harapan (PH) has helped them before this.
"Since Muda has chosen and decided to leave the unity government and be unfriendly to the unity government, then automatically, the Muda assemblyman in Johor will no longer be in the PH balancing bloc," he said.
Tiada data kukuh MUDA menang kerana PH – Amir Hadi – https://t.co/ASQcIiwhGg#malaysiagazette pic.twitter.com/HptgmFaSJr

— Malaysia Gazette (@MalaysiaGazette) September 11, 2023
He also expressed his disappointment in Muda for its frequent action of coming out with statements that oppose the unity government in recent times.
It was even more disheartening to have Muda president Syed Saddiq Abdul Rahman refer to DAP as a "lapdog", he added in reference to Syed Saddiq calling the party Umno president Datuk Seri Ahmad Zahid Hamidi's "
lapdog
" last week.
He also pointed out that Muda had contested against PH and Barisan Nasional (BN) in the recent elections held in six states.
Yesterday, Syed Saddiq announced that Muda has decided to be a "third force" in Malaysia's politics by becoming an opposition party.
Taking to social media to make the announcement, he said in a brief video clip that this decision was made after discussions within Muda, showing the contents of a letter dated yesterday, which he said had been sent to the Dewan Rakyat speaker regarding this matter.
Last Thursday, he slammed DAP as allegedly being hypocritical and lacking principles in a bid to stay in power after he was criticised for calling out his own allies in the government over the Attorney General's Chambers move to discontinue Zahid's trial. MALAY MAIL
Govt leaders welcome Syed Saddiq's move, hope he'll support reform
Two government-aligned leaders have welcomed Muda president Syed Saddiq Syed Abdul Rahman's move to quit the government bloc in Parliament.
Regardless of the decision, Pasir Gudang MP Hassan Abdul Karim expressed hope that the Muar MP and his party will back the government's reform initiatives in Parliament which require two-thirds support.
"I respect Syed Saddiq's decision to quit the government bloc. Muda is an independent political party that prioritises principles and integrity.
"Therefore, Muda has the right to decide on the direction of its political struggle," the PKR leader said in a statement last night.
Hassan noted that times of crisis usually give rise to leaders and leadership, and Syed Saddiq and Muda are such examples during the legal turmoil that has befallen the country.
"I wish all the best to Syed Saddiq and Muda. It is a positive development for Muda to function as a third force in the country's political arena to provide healthy competition to the Pakatan Harapan-BN coalition and the opposition.
"A third force comprising Muda and PSM, for instance, is a healthy development in national politics, which would give the rakyat more choices," he said.
Yesterday, Syed Saddiq quit the government bloc. However, he would not join Perikatan Nasional.
The former minister will instead function as a third force and remain supportive of the government's agenda when it comes to voting in the Dewan Rakyat on constitutional and institutional reforms.
Following the move, PKR Youth urged Syed Saddiq to vacate his Muar Parliament seat as it said he won it on support from Harapan.
Syed Saddiq, however, snubbed such calls, saying he was not the one who strayed from promises made in the 15th general election.
He said Harapan betrayed voters by withdrawing corruption cases against Deputy Prime Minister Ahmad Zahid Hamidi.
Positive move for govt
Selangor DAP treasurer Ong Kian Ming also lauded Syed Saddiq's decision as a positive move for the government and listed three reasons to back his point.
"Firstly, with the loss of the two-thirds majority in the Dewan Rakyat after the departure of Syed Saddiq, the unity government will no longer be held hostage by one or two individuals for the passage of any constitutional amendments.
"This includes the proposed amendments to Part II of the Federal Constitution regarding citizenship matters or changing the number of parliamentary seats arising from a delimitation exercise.
"I am referring not just to Syed Saddiq but also to two MPs from MCA, one from MIC, and MPs from smaller parties in Sabah and Sarawak. Who may want to extract certain concessions from the prime minister in exchange for supporting these constitutional amendments," the DAP leader said in a statement this morning.
He added that the government would instead have to seek broad-based consensus from all parties within the government and the opposition.
According to Ong, the government's loss of a two-thirds majority in Parliament would also open the door for the government to sign a Memorandum of Understanding (MOU) with the opposition to support certain bills, such as the Political Financing Act.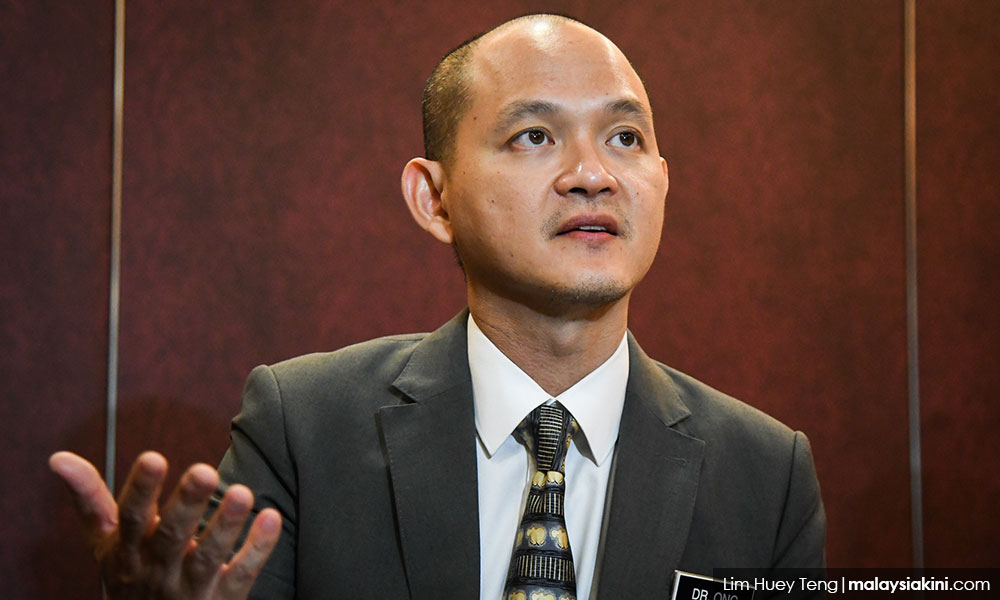 "This could be a gesture of good faith which results in the opposition no longer making any more calls to replace the government through non-electoral means.
"It also sets the pathway towards more substantive reforms supported by both sides of the aisle including the above-mentioned constitutional changes.
"Thirdly, Muda's new alignment would stop questions on why Syed Saddiq was attacking the government over certain decisions when he was ostensibly supporting the government in Parliament," Ong said.
With Syed Saddiq's move, he added that DAP would also no longer need to support Muda as it did in Muar in GE15 and in the Puteri Wangsa state seat during the Johor state election in January 2022.
"I wish Syed Saddiq and Muda all the best in their efforts to be a third force.
"I hope that he and his colleagues in the party can play their part in coming up with credible and substantive policies on how to improve government and governing processes at the local, state, and federal levels," Ong said. MKINI
PSM defends Syed Saddiq amid backlash over decision to quit
PSM has come to the defense of Muda president Syed Saddiq Syed Abdul Rahman amid the criticism of the latter for quitting the government bloc in Parliament.
In doing so, PSM deputy chairperson S Arutchelvan referred to DAP secretary-general Anthony Loke's comment that Syed Saddiq is obliged to support the coalition government, as the latter "owed" his victory in the Muar parliamentary seat in the 15th general election (GE15) to Pakatan Harapan's backing.
"Loke should blame himself and DAP for Syed Saddiq leaving the government bloc to become an independent bloc committed to the third force.
"Harapan and DAP not upholding the original spirit of reformasi and their promise not to defend the Umno court cluster, had resulted in this development," Arutchelvan said in a statement today.
Arutchelvan then slammed Harapan, and its chairperson cum Prime Minister Anwar Ibrahim for opposing Perikatan Nasional's "Green Wave" agenda, but allegedly resorting to similar tactics themselves.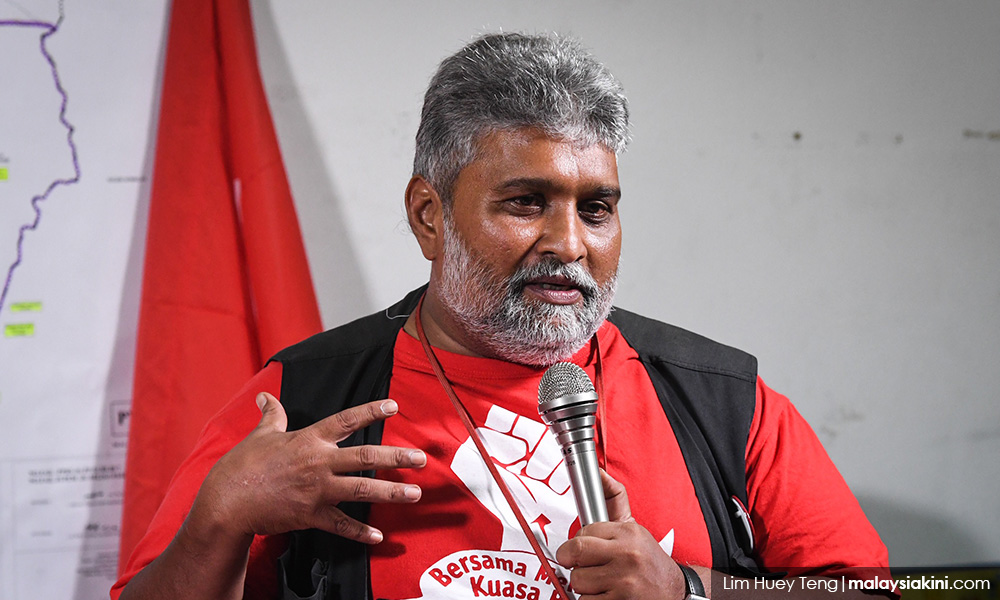 In particular, he cited Kelantan PKR Women's chief Nor Azmiza Mamat's complaint that attendees of a Jom Heboh concert in Kota Bharu recently were not segregated according to gender.
"Therefore, we need a third bloc to revert to a reform agenda that challenges the status quo.
"PSM and Muda are committed to this process, and we welcome those who are disappointed to stand with the right side of history, rather than kowtowing to the politics of the lesser evil or real politics," Arutchelvan added.
Backlash from Zahid's DNAA
Yesterday, Syed Saddiq announced quitting the government bloc. However, he would not join PN.
The former youth minister will instead function as a third force and remain supportive of the government's agenda when it comes to voting in the Dewan Rakyat on constitutional and institutional reforms.
The decision was made following the move to grant discharge not amounting to an acquittal (DNAA) to Deputy Prime Minister Ahmad Zahid Hamidi in the Yayasan Akalbudi corruption case. MKINI
X / MKINI / MALAY MAIL / MKINI
.