WHAT! MALES & FEMALES SITTING TOGETHER?!! – KELANTAN PKR SCOLDS 'HOLIER THAN THOU' PAS FOR VIOLATING STATE LAW ON SEGREGATED CONCERTS – 'WE ARE ALSO CONCERNED OVER THE POORLY LIGHTED AUDIENCE AREA WHICH COULD CONTRIBUTE TO UNTOWARD INCIDENTS' – SURE, DIM LIGHTS CAN LEAD TO 'HANKY-PANKY' BUT IS NOT KELANTAN ALREADY ALLEGED TO BE ONE OF THE 'RAPE CAPITALS' OF MALAYSIA? – WHAT SAYS 'TUAN GURU' HADI & CO?
K'tan PKR seeks state govt explanation on unsegregated concert
The women's wing of the Kelantan PKR chapter today called out the state administration over a Jom Heboh concert in Tunjong, Kota Bharu last night which allegedly violated the state's entertainment enactment.
In a statement, its chief Nor Azmiza Mamat claimed that concertgoers were not segregated according to gender during last night's concert finale.
She said that this contradicts assurances made by state government leaders that the enactment will be respected.
"Based on viral photos and videos, it was clear that seats for male and female audiences were not segregated. This raises the question of enforcement of the state's Entertainment Control Enactment 1998, as it had violated the guidelines set by the state government.
"Based on visuals from the event, we are also concerned over the poorly lighted audience area which could contribute to untoward incidents," she said.
Nor Azmiza pointed out that state exco member Mohd Asri Mat Daud, in charge of Islamic affairs, had recently said that the state would ensure the event organiser will abide by the enactment.
The event was organised by media and entertainment company Media Prima Bhd.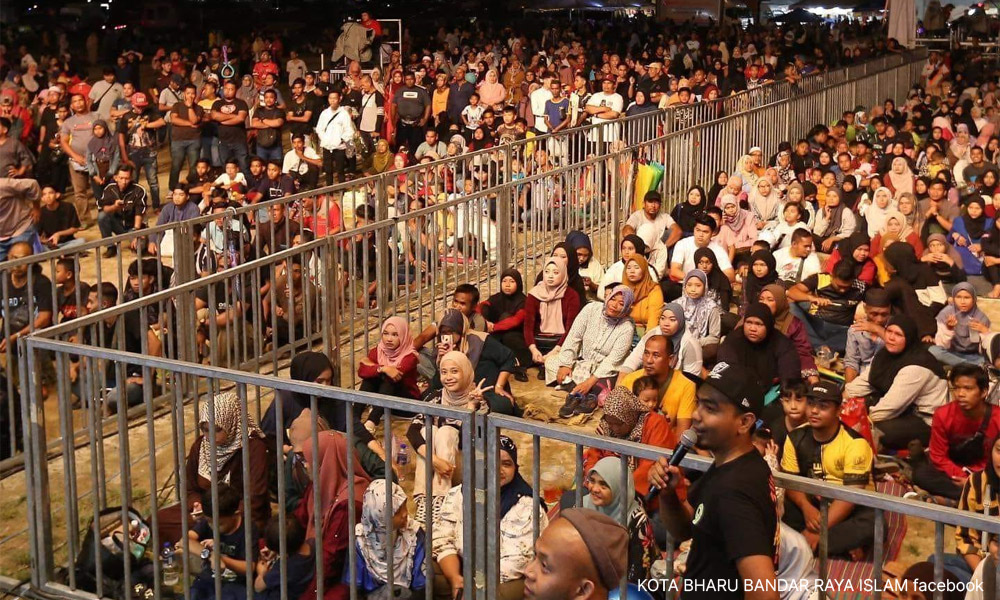 She also expressed disappointment over what had happened as Kelantan Deputy Menteri Besar Mohamed Fadzli Hassan provided similar assurance.
"Clearly what they said before was contradictory to what happened during the concert.
"Thus, we call the state government to explain whether enactment was enforced during the concert," she said.
MKINI
.