ALMS OR BRIBES, HADI IN HOT SOUP – MACC TRACKS DOWN 90 VOTERS OVER CASH HANDOUTS IN T'GANU FOR 'VOTING FOR A PARTY IN GE15' – 'THE RECIPIENTS HAVE BEEN CALLED IN TO GET THEIR STATEMENTS RECORDED'
MACC quizzes 90 voters over cash handouts in T'ganu
Anti-corruption investigators have identified up to 90 individuals who had allegedly received cash handouts in Terengganu for voting for a party in the 15th general election, according to MACC sources.
This was part of the agency's investigation into a viral video, which shows people waiting in front of a building to purportedly collect payment from PAS for voting.
So far, MACC has managed to track down about half of the 90 men and women, said one source close to the investigation, and the recipients have been called in to get their statements recorded.
"The man shown in the video giving out the cash to voters had also been summoned for questioning.
"Now the investigators are working to call in as many witnesses to facilitate the investigation. Altogether, there are around 90 recipients identified (to have received the cash).
"There are some difficulties to find them because not all of them reside in Terengganu. Many involved were outstation voters," said the source.
Collecting money, taking oath
Adding further, the agency insider said investigators are expected to be able to wrap up the probe in about two weeks.
According to sources, MACC managed to identify recipients of the cash from documents they seized during the probe.
These documents include those that the recipients had to sign when they wanted to collect the money, on top of having to take an oath.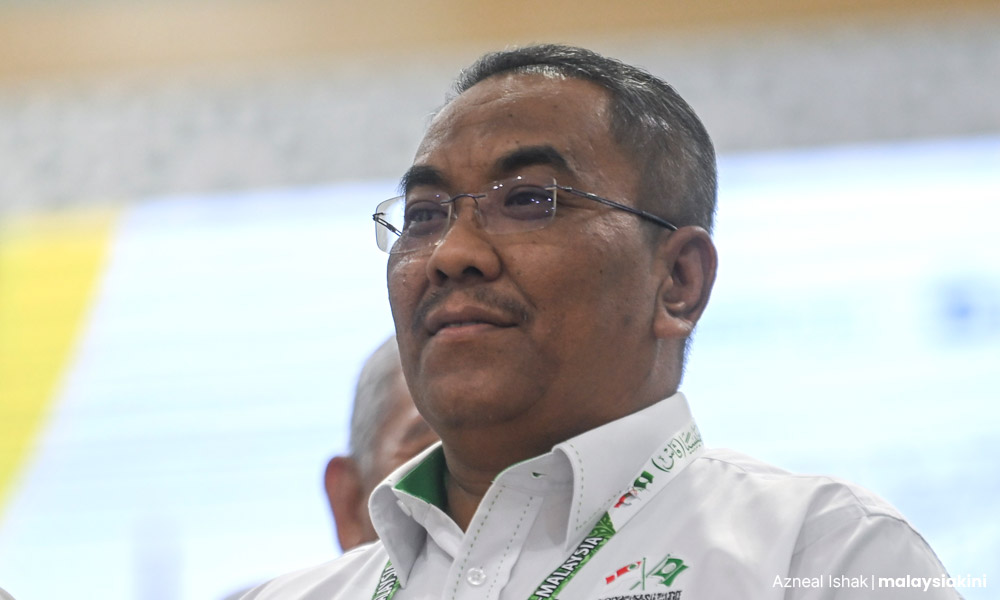 After the conclusion of GE15 in November, allegations surfaced on social media that PAS had given money to voters.
PAS election director Muhammad Sanusi Md Nor quickly denied this, claiming that it was just a ploy by rivals to smear PAS and that the Islamic party does not have the funds to pay voters.
In January, PAS president Abdul Hadi Awang defended the act of distributing cash to voters.
He reportedly told the media in Terengganu that existing rules only prohibited contesting candidates and their representatives from giving cash to voters, but did not restrict the public from "giving alms".
MKINI
.