BOMBSHELL – MUSA AMAN RETURNS TO FRONTLINE POLITICS – TO HELM SABAH PAKATAN! – IMAGINE, PAKATAN NOW SO EMPTY OF SCRUPLES, 'TIN KOSONG' ANWAR IS SEEN TRYING TO STRIKE DEAL WITH CORRUPTION-TAINTED MUSA AMAN – AND SEPT 16 RALLY-GOERS THINK THEY CAN CATCH UNITY GOVT'S EAR WITH PROTEST AGAINST ZAHID'S DISCHARGE! – 'HE (MUSA AMAN) HAS NOTHING LEFT NOW BUT MONEY'
Musa Aman to lead Sabah Harapan?
The political grapevine in Sabah is abuzz over former chief minister Musa Aman, who is regarded as a controversial figure, returning to the frontlines.
Sources have claimed that Pakatan Harapan chairperson Anwar Ibrahim is exploring the possibility of roping him to head the state coalition.
This, however, has caused uneasiness among Sabah Harapan, who believe the well-heeled veteran politician could turn out to be an albatross around the coalition's neck instead.
According to sources, Anwar believes that Musa, who is still an Umno member, could strengthen Harapan to face the state election with his experience.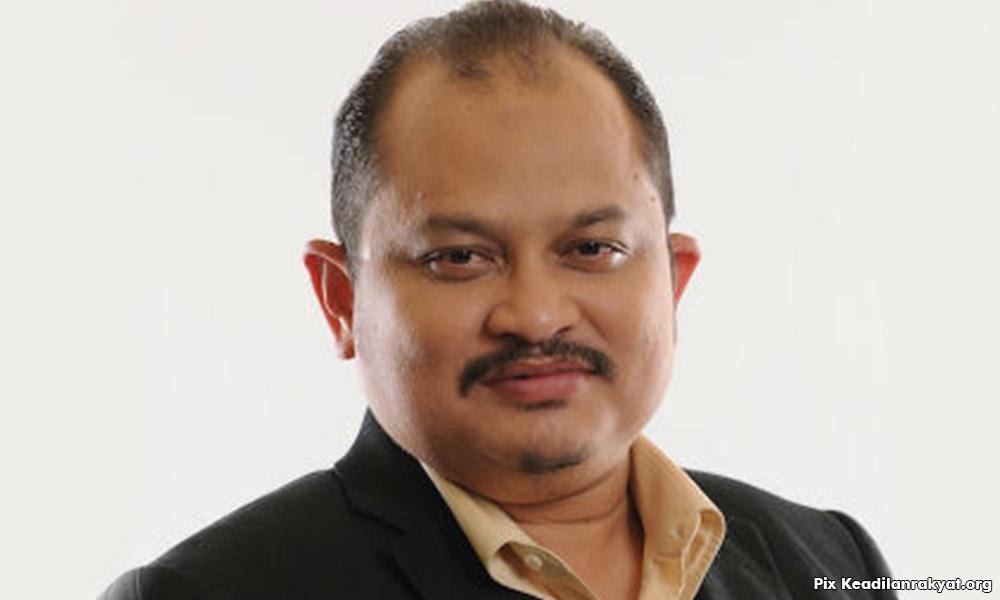 Malaysiakini was also informed that Anwar's senior political aide Shamsul Iskandar Mohd Akin had purportedly met the former chief minister over this matter during his recent visit to the state.
"From what we heard, Shamsul met with Musa during his visit to Sabah last week," said a source on condition of anonymity.
Several Harapan insiders revealed that Musa's name had also cropped up during a dinner attended by Shamsul and state Harapan leaders during the visit but there was no mention of him leading the coalition.
However, Shamsul was tightlipped on the matter when contacted.
"My comment is no comment," he told Malaysiakini when quizzed on Musa's possible move to Harapan and their alleged meeting.
Plan could backfire
On the other hand, PKR vice-president Awang Husaini Sahari said that he too had heard the "rumours".
"While I did hear some rumours, I do not know in detail if there is any truth to them.
"Maybe, if this is really happening, I will be called by the top leadership in the next few days. But for now, I will treat them as rumours," added the Putatan PKR chief.
Meanwhile, Malaysiakini learned that certain quarters in Sabah Harapan are not keen on Musa and are worried that the plan could backfire.
One source described Musa as "desperate" after failing to secure a seat from BN for the 2020 state polls. Furthermore, his purported attempt to become the Sabah governor in 2022 also hit a brick wall.
"He has nothing left now but money," the source, who declined to be named, said.
Sabah Tourism, Culture and Environment Minister Christina Liew is the current state Harapan chief. In August last year, Sangkar Rasam replaced Liew as the Sabah PKR head.
Musa, who led the Sabah state government from 2003 to 2018, was charged with 51 counts of corruption and money laundering in 2018 and 2019.
The prosecution first withdrew five of the charges in October 2019 while the remaining 46 charges were withdrawn in June 2020, leading him to be granted a full acquittal.  MKINI
Sept 16 rally to call for Zahid to be charged again
The main goal of the "Save Malaysia Peaceful Gathering" scheduled for tomorrow afternoon in Kuala Lumpur will call for Deputy Prime Minister Ahmad Zahid Hamidi to be charged in court again.
This was one of three demands outlined by the organisers, an ad hoc coalition known as the Save Malaysia Movement Secretariat, in a statement today.
The two other demands are for the independence of the attorney-general and MACC from executive interference and the rule of law to be applied to all Malaysians.
"Our joint secretariat urges all Malaysians who value integrity and agree with our three demands to attend our rally tomorrow to show support.
"We give our assurance that the rally will be held peacefully and in the spirit of the Federal Constitution. We will ignore any provocation that might happen.
"We urge all participants to be disciplined during the event," said the secretariat.
Secretariat members include Gerakan Pembela Ummah, Pertubuhan Pribumi Perkasa, Gabungan Mahasiswa Islam Se-Malaysia, Mahasiswa United, Persatuan Progresif Perikemanusiaan Selangor, Gabungan Ayahanda Persilatan, PAS, Bersatu, Gerakan, and Pejuang.
Zahid's DNAA
The Sept 16 rally was initiated by
Perikatan Nasional Youth
 to protest the Attorney-General's Chambers' decision to withdraw its case against Zahid when a prima facie case was already established by the court.
On Sept 4, prosecutors sought a discharge not amounting to acquittal against Zahid, arguing that further investigations against him were necessary before continuing with the case.
Zahid was on trial for criminal breach of trust, abuse of power and money laundering involving Yayasan Akal Budi, a charity that he started and leads.
Zahid's lawyers have indicated that he would be filing an appeal for a full acquittal.
Critics have accused Putrajaya of interference with the criminal justice system to free Zahid.
However, Prime Minister Anwar Ibrahim has insisted that the decision was made by former attorney-general Idrus Harun, after studying several representation letters from Zahid. MKINI
MKINI
.