WHAT! UMNO FROG SHAHIDAN, NOW A PAS BIG SHOT, WANTS 'HIGHER NON-MALAY REPRESENTATION' IN PARLIAMENT! – DID HE GET THAT RIGHT OR IS IT ANOTHER 'MIS-TALK' FROM '3Rs' & 'BLUNDER-PRONE' PN-PAS? – ACTUALLY IT'S EASY TO GOVERN MALAYSIA, THE PEOPLE ARE SO NICE – BUT CAN HADI & CO, MAHATHIR, MUHYIDDIN & HAMZAH ET-AL LIVE WITHOUT TELLING LIES? STIRRING RACIAL & RELIGIOUS HATE?
PN MP asks for higher non-Malay representation in Dewan Rakyat
A Perikatan Nasional MP debating the 12th Malaysia Plan mid-term review has mooted electoral reforms to introduce a higher number of non-Malay representation in the Dewan Rakyat.
Shahidan Kassim (PN-Arau) referred to the "group representation constituency" (GRC) system practised in Singapore since 1988, where teams of candidates, instead of individual candidates, compete to be elected into Parliament.
"Malaysia's election system is based on the Federal Constitution.
"Our system should follow Singapore's GRC system, and minorities will be represented in Parliament," said Shahidan.
"We want minority groups to have their representatives.
"If we implement the GRC system, Indians who make up 6.6 percent of our (Malaysia's) population, for example, will be eligible to have 16 seats," he said.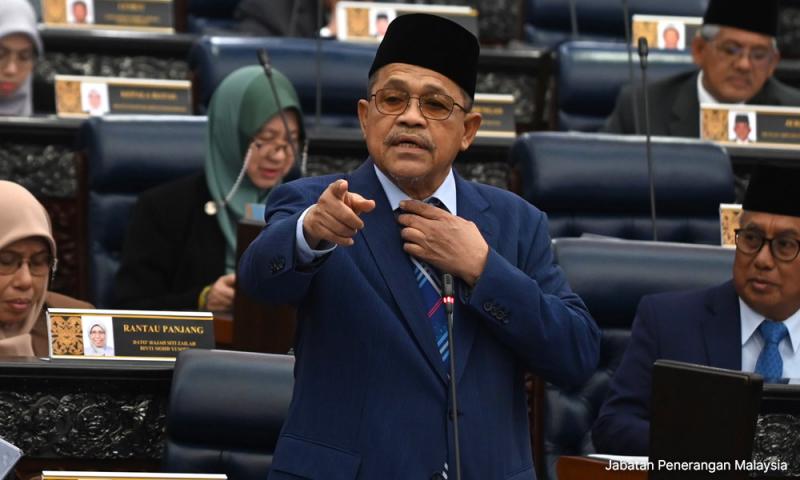 Malaysia's minority groups comprise not only Indians and Chinese but also Orang Asli and natives of Sabah and Sarawak.
Shahidan argued that minority groups remain under-represented in the Dewan Rakyat so Singapore's system would be "the best option" for Malaysia.
"Please consider it. We have never conducted any reforms of our electoral system," he added.
Singapore's GRC system reportedly came into effect on June 1, 1988.
The Republic's current Parliamentary Elections Act states that there must be between three and six MPs in a group, from which at least one of the MPs in a GRC must be a member of the Malay, Indian or another minority community of Singapore.
According to reports, in the last 2020 Singapore general election, there were 14 single-member constituencies and 17 GRCs that formed the Republic's current parliament under Prime Minister Lee Hsien Loong.
MKINI
.