CUPERTINO (California)― Apple launched a new series of iPhones that included a new titanium shell, a faster chip and improved video game playing abilities.
The biggest surprise with the iPhone 15 that will come out September 22: It did not raise prices, reflecting the global smartphone slump.
The event at Apple's Cupertino, California, headquarters comes amid lingering economic uncertainty, especially in China, Apple's third-largest market where it faces challenges from expanded restrictions on using its iPhones in government offices and the first new flagship phone in several years from Huawei Technologies.
Huawei raised its second-half shipment target for the new Mate 60 series smartphone, which has satellite capability, by 20 per cent, the country's official Securities Times reported yesterday shortly before the Apple event.
Apple did not deliver any blockbuster surprises, and shares closed down 1.7 per cent after event.
Apple embedding machine learning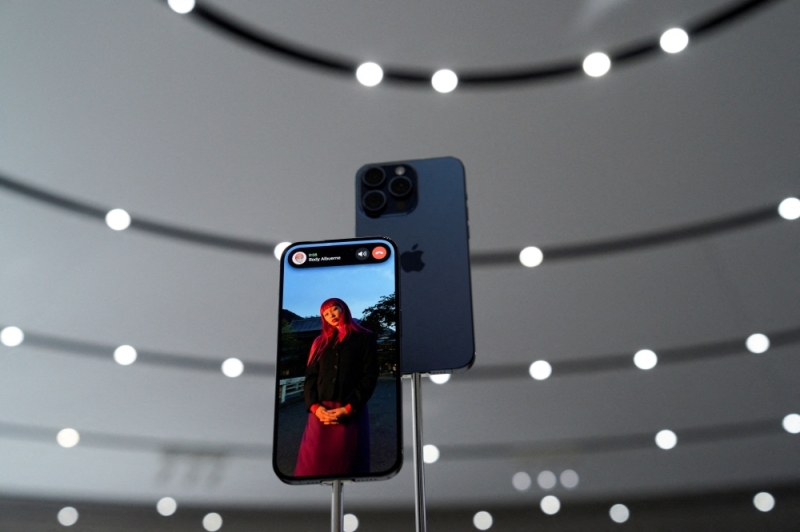 Apple's iPhone 15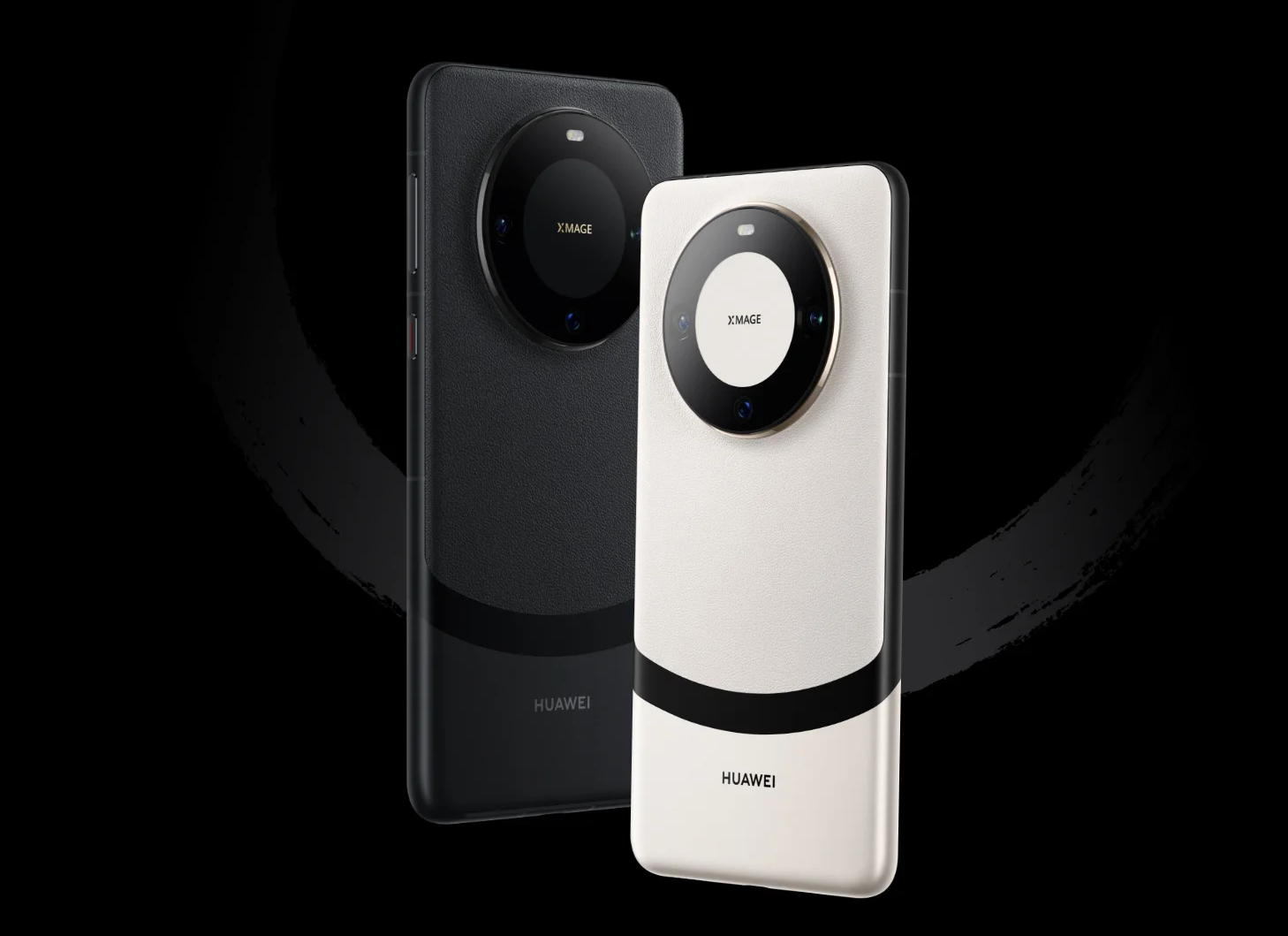 Huawei's Mate 60 Pro
While Apple avoids the terms artificial intelligence, or AI, the technology was the driver of several new features.
An Apple executive said the company used machine learning to detect a person in the frame, allowing users to turn a picture into a portrait immediately or later in the Photos app.
Apple also showed off new watches, including a Series 9 Watch with a feature called "double tap" where users tap thumb and finger together twice, without touching the watch, in order to perform tasks like answering a phone call.
It uses machine learning to detect tiny changes in blood flow when the user taps their fingers together, freeing up the other hand for other tasks like walking a dog or holding a cup of coffee, said Apple Chief Operating Officer Jeff Williams.
iPhone 15 launch
Both the Pro and other iPhone 15 models will have a brighter display and a 48-megapixel camera as well as 100 per cent recycled cobalt in their batteries.
Apple said the iPhone 15's satellite connectivity can now be used to summon roadside assistance. It is rolling out the feature out with the American Automobile Association (AAA) in the United States.
Apple said that USB-C charging cables are coming to both its iPhone 15 and the charging case of its AirPods Pro devices. The move reflects requirements from European regulators to use USB-C and allows the use of the same charging cables already used for iPads and Macs.
"I was expecting Apple to try and spin the all USB-C decision in certain way but they didn't they were very matter of fact in the way they talked about it," said Carolina Milanesi, an analyst with Creative Strategies. She said the shift "brought some differentiation to the iPhone Pro, because there's faster throughput for data transfer. That is going to be valuable for people" who use the device for professional photography, Milanesi said.
Apple also said the iPhone 15 Pro can capture what it calls "spatial videos" by using two of the device's cameras to capture a three-dimensional video. Those videos will be viewable on Apple's Vision Pro headset that is due out early next year, marketing chief Greg Joswiak said.
The Pro's use of titanium makes it lighter and stronger than previous models of other metals.
Bob O'Donnell, head of TECHnalysis Research said the steady prices were a surprise.
"I think both Apple and the carriers recognize that with consumers feeling pressure on their budget and the lack of dramatic changes it's getting harder to convince people to upgrade. Keeping prices stable should help with that," he said.
The iPhone 15 costs US$799 (RM3,736), the iPhone 15 Plus starts at US$899 and the Pro series starts at US$999. The Pro Max starts at US$1,199, the same prices as last year for the same levels of storage. Last year, Apple offered a US$1,099 iPhone Pro Max model with less memory.
Apple still relies on iPhone for more than half of its sales, but the global smartphone market has slumped from shipping 294.5 million total phones to 268 million in the second quarter. Apple's shipments declined the least of any major smartphone maker, dropping from 46.5 million phones to 45.3 million, according to data from Counterpoint Research.
New Watch out
The outdoor sports-focused Apple Watch Ultra 2 has new features for cycling and diving and what Apple said is the brightest screen it has ever made. The Series 9 will start at US$399 and the Ultra 2 watch will start at US$799 and be available September 22.
Apple will no longer use leather in any of its products, said Lisa Jackson, the company's environmental chief. The company is replacing some of those products with a textile called "FineWoven" that it says feel like suede.
Apple made its effort to become carbon neutral by 2030 a focus of the event, including launches of lower-carbon watches. ― Reuters
Huawei's sneak attack tears a hole in US sanctions on China
The telecom giant's new Mate 60 phone is a sign Washington's chip tech restrictions are not working
Recently, Huawei's Mate 60 smartphone rolled out to great acclaim with no advertising campaign or advance notice. On August 30, Reuters reported that the company's stock rallied due to the surprise hit of the phone with what is being described as unusually high specs, including satellite call capabilities and super-high speeds.
The company, however, has not commented on its technical specifications. It did not specify whether the phone is 5G enabled, though users have confirmed that it is. It merely stated that it had made breakthroughs in satellite communications, which has also been demonstrated. But the major question is about the phone's chipsets. With a sweeping US sanctions campaign having cut off China's access to foreign-made chip technology, the US government said it would be looking into the key question: How did China pull this off?
The South China Morning Post, for instance, has grappled with Huawei's hush-up over the phone's obviously powerful chipset. One theory is that China's domestic Semiconductor International Manufacturing Corp (SMIC), which declined to comment, provided the tech. All things being equal, this seems to be the most likely case and a Bloomberg teardown appears to confirm this.
Chinese benchmarking website AnTuTu conducted tests that suggest the central processing unit (CPU) of the Mate 60 could be the domestically-produced Kirin 9000, which "would mark a 'breakthrough' for China's semiconductor industry and a major win for Huawei's chip smartphone business." 
This appears to be backed up by a Nikkei Asia report from July on Huawei's re-entry into the 5G phone market, saying that SMIC would be making a seven-nanometer chip for Huawei. This is two generations behind the cutting edge – Apple is about to roll out a new iPhone based on 3nm chips – but still much better than what China should theoretically have access to under American sanctions. Washington's restrictions on technology access have aimed to arrest Beijing's chip industry at 14nm levels, or about eight years behind the latest advances.
Another possibility is that Huawei produced the chip with its own supply chain network. A report by Bloomberg, citing the Semiconductor Industry Association, speculates that the telecom firm has been building an independent supply chain network in secret to skirt US export controls by recruiting existing foundries. This would mean that Huawei has finally become independent and beaten US sanctions.
The Mate 60 dropped in the middle of a visit to China by US Secretary of Commerce Gina Raimondo, whose office oversees the implementation of the related sanctions on Beijing's high-tech industries. The timing of these events would be a major substantive – as well as symbolic – blow to the US, which is trying to unilaterally stifle China's global competitiveness in sensitive fields. China's Global Times newspaper picked up on the sentiment of Chinese netizens of "rising up under US pressure." 
Finally, it could be the case that the new phone uses existing inventory from before the US-imposed restrictions, such as chips manufactured by Taiwan Semiconductor Manufacturing Co (TSMC) before September 2020. According to reports, Huawei had been stockpiling chips before the controls came into place and might now be repackaging them with some modifications. If true, this would imply Huawei is still being kept under the thumb of US sanctions. But this is the least likely explanation.
The most likely explanation appears to be that China has either developed the tech to produce advanced chips domestically or found ways to build a supply chain bypassing American sanctions – and either one of them shows a tremendous victory for China's telecom industry in the face of unfair pressure from the US. In either case, Washington insiders are scared. Just look at the Washington Post's latest story that the Mate 60 "sparks worry China has found a way around US tech limits," which quotes American experts as saying that China is still "in the game" when it comes to delivering quality 5G-capable products.
In 2021, Huawei rolled out its in-house HarmonyOS after a US government ban prohibited the firm from doing business with American companies such as Google, forcing Huawei devices to run gutted versions of Android without any Google apps. The company was able to successfully adapt at that time, creating its own operating system in a field that is 99% saturated by Google's Android and Apple's iOS. That was no small move and speaks to Chinese ingenuity, as well as the success of China's reform and opening-up policies in general.
Anyone who values a free and open market should delight in Huawei's success with the Mate 60 in light of the unprecedented hurdles faced by the company. It would be difficult to call it a rare achievement considering the company's track record – but it is certainly a very inspiring tale nonetheless.  RT.COM
REUTERS / RT.COM
.