PKR POLITICIAN FROM HELL – 'HE FORCED ME TO STRIP & THEN SPLASHED HOT WATER ON ME' – INDONESIAN MAID TELLS OF 4 YEARS OF HELLISH ABUSE – 'THE BEATINGS STARTED ALMOST AS SOON AS I STARTED WORKING THERE'
Politician accused of brutally abusing domestic helper
A former PKR division youth chief was accused of brutally abusing his Indonesian domestic worker, who is now sheltered by the Indonesian consulate.
The worker alleged that the politician told her to strip before scalding her with hot water as punishment for leaving the front gate open.
This was just one of the alleged abuses listed in the police report lodged with the Ampang Jaya police mid-August, which was sighted by Malaysiakini.
She also alleged that he did not pay her salary for the four years she worked for him as well as verbal abuse.
Malaysiakini has confirmed that a police investigation into the case is ongoing under Section 324 of the Penal Code and has contacted the politician for comment. His identity is withheld pending his reply.
PKR's chief organising secretary Zahir Hassan confirmed that the politician is still a party member but no longer holds any position.
'Left in graveyard with hands bound'
According to the domestic worker, the politician – a Datuk – threatened to beat her if she did not remove her clothes, and when she did, he splashed hot water on her.
In another incident, she said he made her splay her hands on the floor and threw a flower pot on her hands.
"This broke my little finger and permanently disfigured it," she said.
The 57-year-old from Central Java told Malaysiakini the beatings started almost as soon as she commenced work at the politician's household in 2018.
She said she endured kicking and stomping on her torso and head, being grabbed by her hair and slammed onto a wall, hit on the head with various objects, and attempted drowning.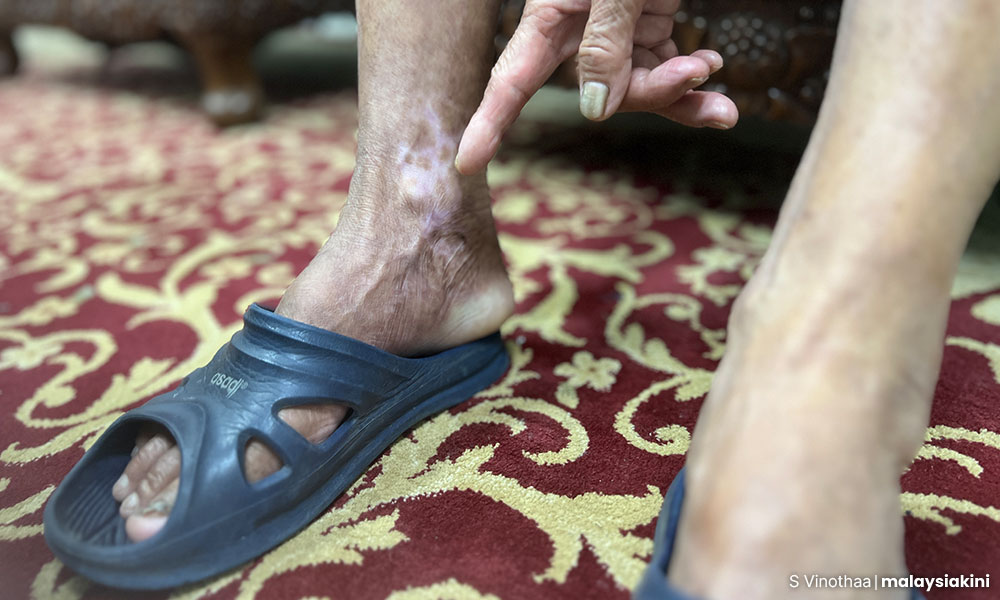 She said the politician used a golf club, thick wooden baton, bamboo cane, and a handphone which caused her head to bleed. She said she was rarely taken to the clinic to treat her wounds.
Recalling the torment she endured for four years, the worker described other forms of punishment like having her hands and legs bound to be left in the drain, being left in a graveyard with her hands bound, and being forced to eat 20 chilli stuffed into her mouth.
Other workers have fled
When met, she also alleged that she was beaten for trying to intervene when the politician was beating his children, or in one instance, he held a child's head under water. This was, however, not stated in her police report.
The politician lives in a three-storey mansion with his wife and young children.
The domestic worker also alleged that, in addition to the large home and nine vehicles she had to clean, she also had to care for 400 chickens and two cats.
The chickens could be heard from outside when Malaysiakini visited the home in an attempt to get a response from the politician. Although people could be seen in the house, no one answered the door.
"The other three domestic workers ran away last year. I was managing the household and cooking myself.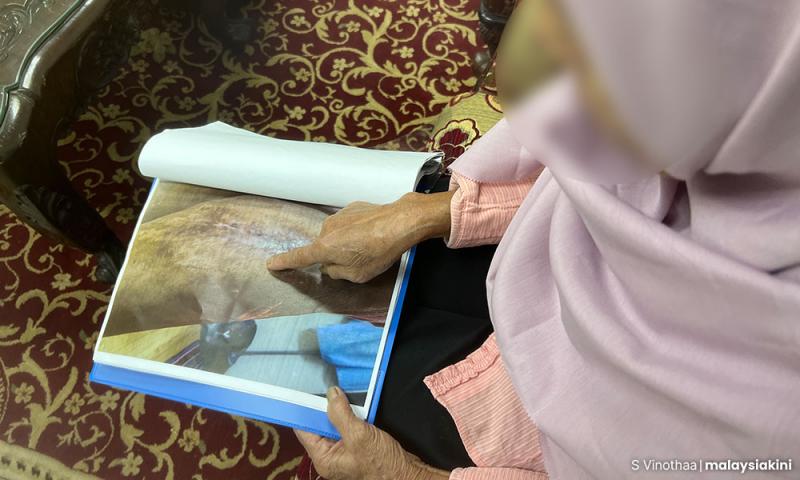 "I slept at 3am and woke up at 4am everyday," she said, feeling relieved her second attempt to escape was successful.
Presently under the protection of the Indonesian Embassy in Kuala Lumpur, she is eager to return home in time for her only child's nuptials but said she was willing to wait to claim her unpaid wages that has accumulated to RM78,000.
Politician to be barred from Indonesia
Meanwhile, Indonesian ambassador to Malaysia, Hermono, who goes by a single name, said he will include the politician on the list of 95 names recommended to the Indonesian Immigration Department to be barred from entering the country.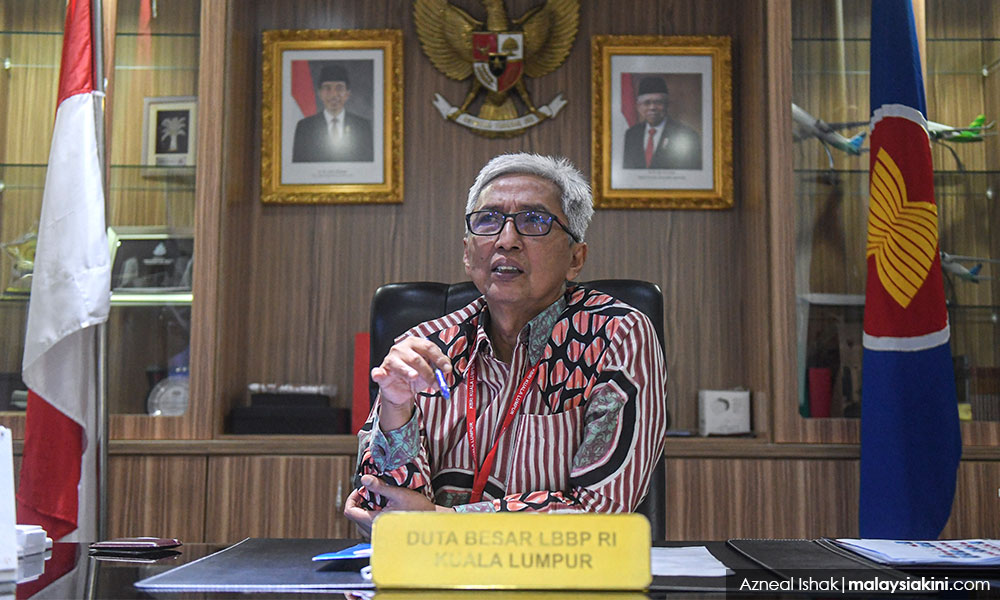 The country has already blacklisted 103 Malaysians from entering Indonesia for instances of abuse and various forms of labour exploitation of its citizens.
This policy will be applied indefinitely, demonstrating the country's commitment to addressing the issue.
"The cycle of abuse and exploitation targeting Indonesian domestic workers persisted, often in the hands of people holding important social standing, wealth, and education.
"These are the people who purposefully disregard the rights of workers and hold a contemptuous view of domestic workers," he said.
MKINI
.