'KING' ZAHID TIGHTENS HIS GRIP ON UMNO – DEALING A BLOW TO THOSE PLOTTING TO SEIZE POWER BY PULLING UMNO OUT FROM UNITY GOVT WITH PAKATAN – AS WELL AS THOSE HE RECENTLY SACKED OR SUSPENDED – BIG LOSERS INCLUDE BERSATU, PAS, HISHAM & ISMAIL SABRI – AS THE 'PRESIDENT'S MEN & WOMEN' DOMINATE THE MUCH-WATCHED OUTCOME OF UMNO POLLS
Zahid's camp dominates Umno polls outcome
The Umno election results show party president Ahmad Zahid Hamidi's supporters triumphing – winning two out of three vice-president posts, supreme council seats and the party's wings.
With the top two party posts left uncontested, next in line was the vice-president's position which Mohamed Khaled Nordin retained, alongside newcomers Pahang Menteri Besar Wan Rosdy Wan Ismail and Federal Territories Umno chief Johari Abdul Ghani.
Both Khaled and Wan Rosdy are known as Zahid's loyalists.
A similar pattern can be seen among a majority of winners for the supreme council positions – with those closely associated with Zahid dominating.
They include minister Zambry Abdul Kadir, deputy ministers Shamsul Anuar Nasarah and Ahmad Maslan, Sabah Umno chief Bung Moktar Radin as well as others with current or previous party positions such as Abdul Azeez Abdul Rahim, Ahmad Jazlan Yaakub, Mohd Puad Zarkashi, Razlan Rafii and Zahida Zarikh Khan.
Shamsul maintained a lead with the highest number of votes from 134 divisions.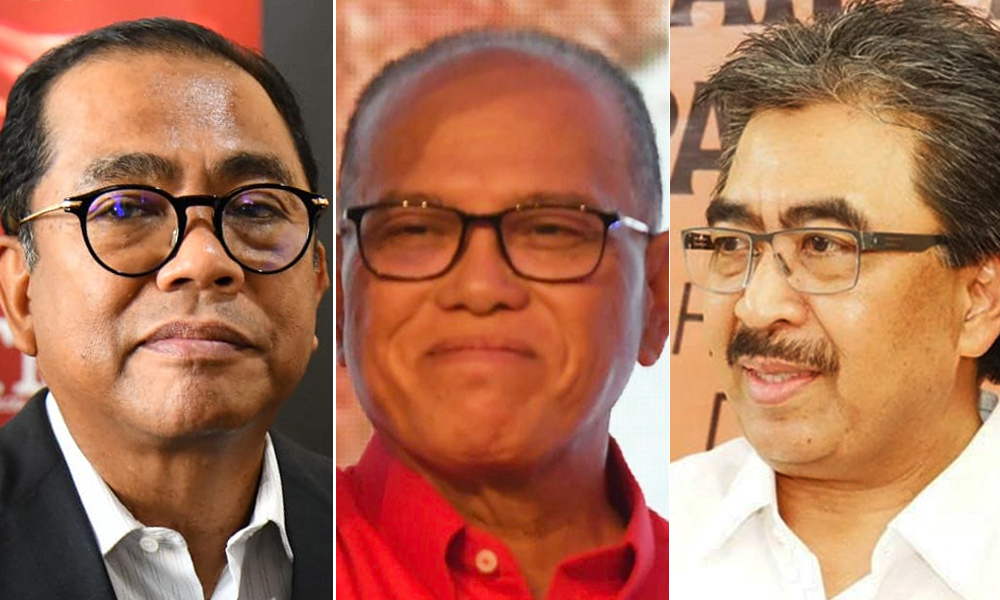 This was followed by Zambry with 131 votes and International Trade and Industry Minister Tengku Zafrul Abdul Aziz with 130 votes, according to unofficial results as of 10.30am.
Ahmad Maslan and Bung tied in fourth and fifth place with votes from 124 divisions.
Among the few seen to be "not in line" with Zahid include Kok Lanas assemblyperson Md Alwi Che Ahmad and Jelebu MP Jalaluddin Alias.
At the Umno wings' level, previously announced results also confirmed the dominance of Zahid's team – through Umno Youth chief Muhamad Akmal Saleh and Puteri Umno chief Nurul Amal Fauzi.
Meanwhile, in the divisions, Pasir Salak Umno saw its first change of leadership in 18 years after Khairul Azwan Harun defeated challenger Faizal Tajuddin – taking over from former Pasir Salak MP Tajuddin Abdul Rahman.
In Perlis, candidate Rozabil Abdul Rahman, nominated from Zahid's camp, ended Arau MP Shahidan Kassim's influence of three decades.
Shahidan joined PAS during the 15th general election after Zahid dropped him as a BN candidate.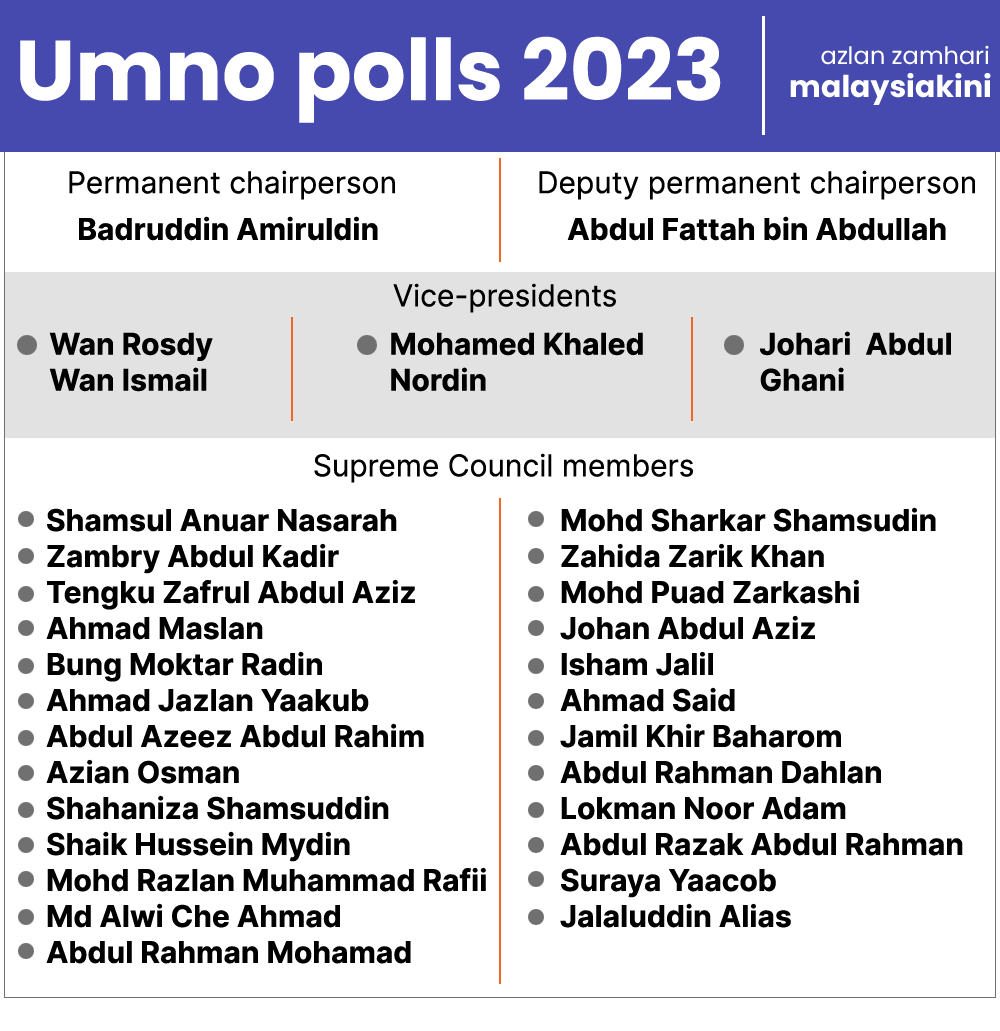 MKINI
.