AT 'FREE NAJIB' EVENT – A 'LOADED' QUESTION FOR ZAHID – AND A VEILED THREAT TO ANWAR'S UNITY GOVT?
Written by Stan Lee, Politics Now!
KUALA LUMPUR (Politics Now!) –  A 'loaded' question was asked as a nation-wide campaign to free Najib Razak took off – is Umno president and Deputy Prime Minister Zahid Hamidi an "obstacle" to secure the release of the disgraced ex-premier?
Was this a warning shot fired at Zahid by Najib's family or were they really sincere in defending him?
Whichever, perhaps only Zahid would know – apart of course from Najib's sons and daughter who were present at the event organised by Akademi Wasatiyyah Madani dan Team NR in Kampung Baru last night (Oct 28).
"Umno has given a lot of help, it would not be right to blame a single person. The president (Zahid) has helped. Many others have helped," Malaysiakini reported son Nazifuddin Najib, who is also the Umno chief of Langkawi division, as saying.
"But the efforts to free Najib have not reached the right quarters. This struggle will not end. The issue will be discussed in all Umno meetings," he added somewhat ominously.
'LOADED QUESTION' A THREAT TO SUPPORT PN?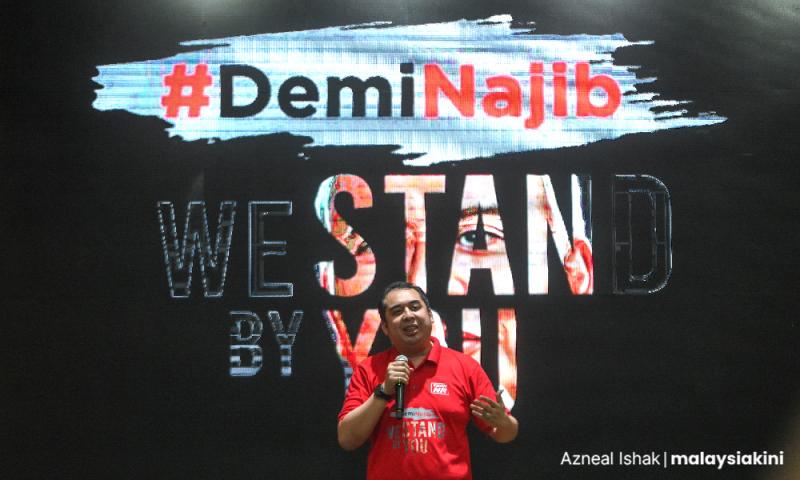 Son Nazifuddin
He was responding to a question that raised eyebrows and sparked murmurs – posed by a member of the MIC, an ally of Umno in the BN alliance that had opposed and challenged Zahid's leadership.
"There are those who proclaim to be the leader of Najib's supporters and claim the former prime minister is asking his supporters to support Perikatan Nasional,"  said Muhamad Mukhlis Maghribi, an MIC member who was also representing  the organisers.
"Najib has been in Kajang Prison for 432 days. There are many questions about his cases and rumours, so we want to provide explanations."
When Umno-BN was in the federal government headed by the PN coalition, MIC chose to back Bersatu's Muhyiddin Yassin as prime minister rather than Zahid, its own BN chief. 
This defiance was again openly shown when both PN and Pakatan Harapan-Umno were each trying to form the federal government after the 15th general election held last year. 
PART OF UNITY GOVT ONLY BECAUSE OF CHANGING POLITICAL LANDSCAPE'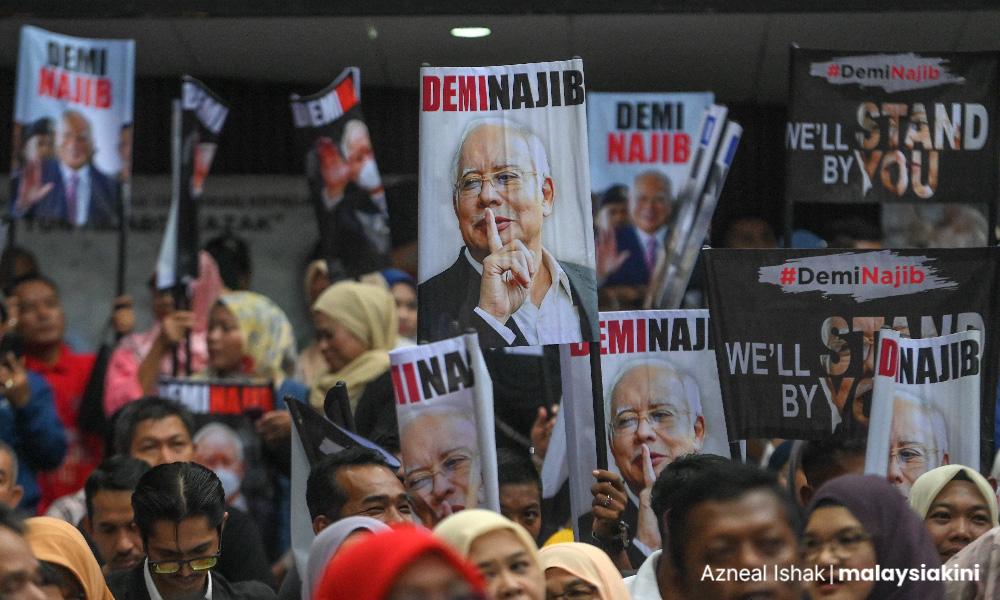 Apart from Nazifuddin, his other son Nizar who is the Peramu Jaya state assemblyman and daughter Nooryana Najwa were at the event, attended by some 400 supporters.
All three of Najib's children now hold posts in Umno, where his father and their grandfather Tun Abdul Razak were former presidents. But while Razak's legacy remains untarnished, Najib was the first Umno and first prime minister of Malaysia to be convicted and thrown into jail for massive corruption and abuse of power. 
In a sign of his family's determination to 'clear' his name and also theirs by extension, daughter Nooryana had in June fired the first shot Prime Minister Anwar Ibrahim's unity government – that is supported by Umno and Zahid. 
"Ladies and gentlemen, we should never be complacent and careless. If we run off the course we'll forever become a mere complimenter of any political coalition. Yes we accept [to become a part of the unity government] but only because of the changing political landscape … but being in the unity government does not mean we abandon the principles that Umno uphold," Nooryana had said at an Umno meeting.
Najib, who has asked for a royal pardon, is still on trial for more cases including the notorious 1MDB debacle, known worldwide as the largest financial scam in history so far, involving billions of ringgit. 
STILL BLAMING JUDGE NAZLAN DESPITE CJ MAIMUN'S CRYSTAL CLEAR VERDICT?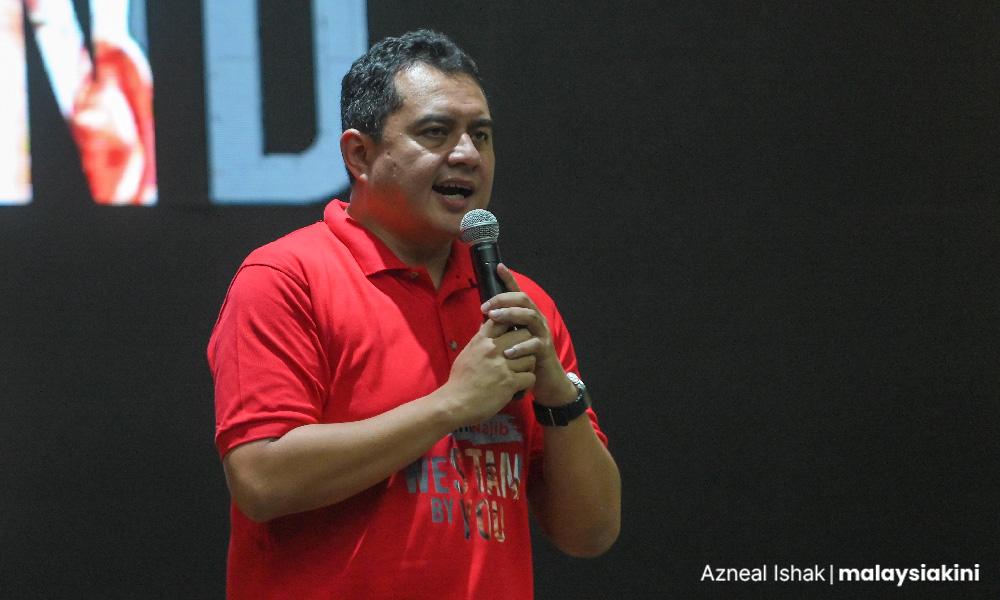 Peramu Jaya state assemblyperson Mohamad Nizar Najib
Meanwhile, oldest son Nizar repeated the battle cry of his father's supporters – that Malaysia's 6th prime minister had been denied justice. 
Again, he pointed the finger at trial judge Nazlan Mohd Ghazali, whom the Najib family insisted had acted despite a 'conflict of interest' even though the case went all the way to the apex court where the Chief Justice herself had cleared Nazlan and upheld the 12-year jail term and fine slapped on Najib.
"I am of the opinion that the justice system must be revamped. I am asking the coalition government to do this," Nizar said his speech.
Written by Stan Lee, Politics Now!
Politics Now!