WHAT LITMUS TEST FOR ANWAR? – WHAT TYPE OF STUPID POLITICS IS THIS??! – WHY HANG A MILLSTONE AROUND YOUR OWN NECK, MIGHT AS WELL JUMP INTO THE KLANG RIVER – FEDERAL POWER ALREADY IN ANWAR & PAKATAN-UMNO-GPS-GRS HANDS, SELANGOR WILL ALSO STAY PAKATAN'S – SO WHAT IF SOME SEATS ARE LOST TO PAS – STAY COOL & JUST HANG ON TILL GE16, SO AS TO PUT IN MAXIMUM REFORMS – THEN IF STILL NOT GOOD ENOUGH FOR INCREASINGLY PICKY VOTERS, ACCEPT THEIR DECISION WITH GRACE! – WHY GO & THREATEN YOURSELVES OR DANCE TO THE TUNE OF PN-PAS!
Amirudin: Selangor polls litmus test for Anwar's govt
Selangor Menteri Besar Amirudin Shari believes that the upcoming Selangor polls will be a "litmus test" for the federal government.
In an interview with the Strait Times, Amirudin said it would have far-reaching ramifications and that the election in Malaysia's richest state was "too important to fail" for the PKR-led coalition which has governed the state since 2008.
"Selangor can't afford to fail. If we fail, there will be a trickle effect on the federal government," said Amirudin.
He noted that it would be the first time that the Pakatan Harapan coalition and long-time foe BN are working together.
"We have to learn from previous mistakes. We have to learn from the failure of the Perikatan Nasional model, which is based on distrust.
"They assembled as one at the federal level, but at the state level, they were against each other," he added – referring to the schisms between Umno and BN on the one hand and PAS/Bersatu on the other.
The state legislative election for six states, including Selangor, is expected by mid-year.
Amirudin said the Selangor campaign would focus on the need for a stable government, and give the state a chance to be politically aligned with the Harapan-BN federal government.
Amirudin highlighted that Selangor had recently accepted BN representatives in the state assembly as government backbenchers.
Even though Harapan and BN currently hold an overwhelming majority of state assembly seats, PN, which is led by former prime minister Muhyiddin Yassin, is expected to mount a substantial bid to gain ground in Selangor.
Agile and relient
Amirudin said he had confidence that the coalition led by Prime Minister Anwar Ibrahim was strong enough to withstand the 'green wave'.
"We have dealt with multiple crises in one term – the political crisis, the climate change crisis with flooding, and the economic crisis.
"We have shown the people of Selangor that this administration is agile and resilient," he added.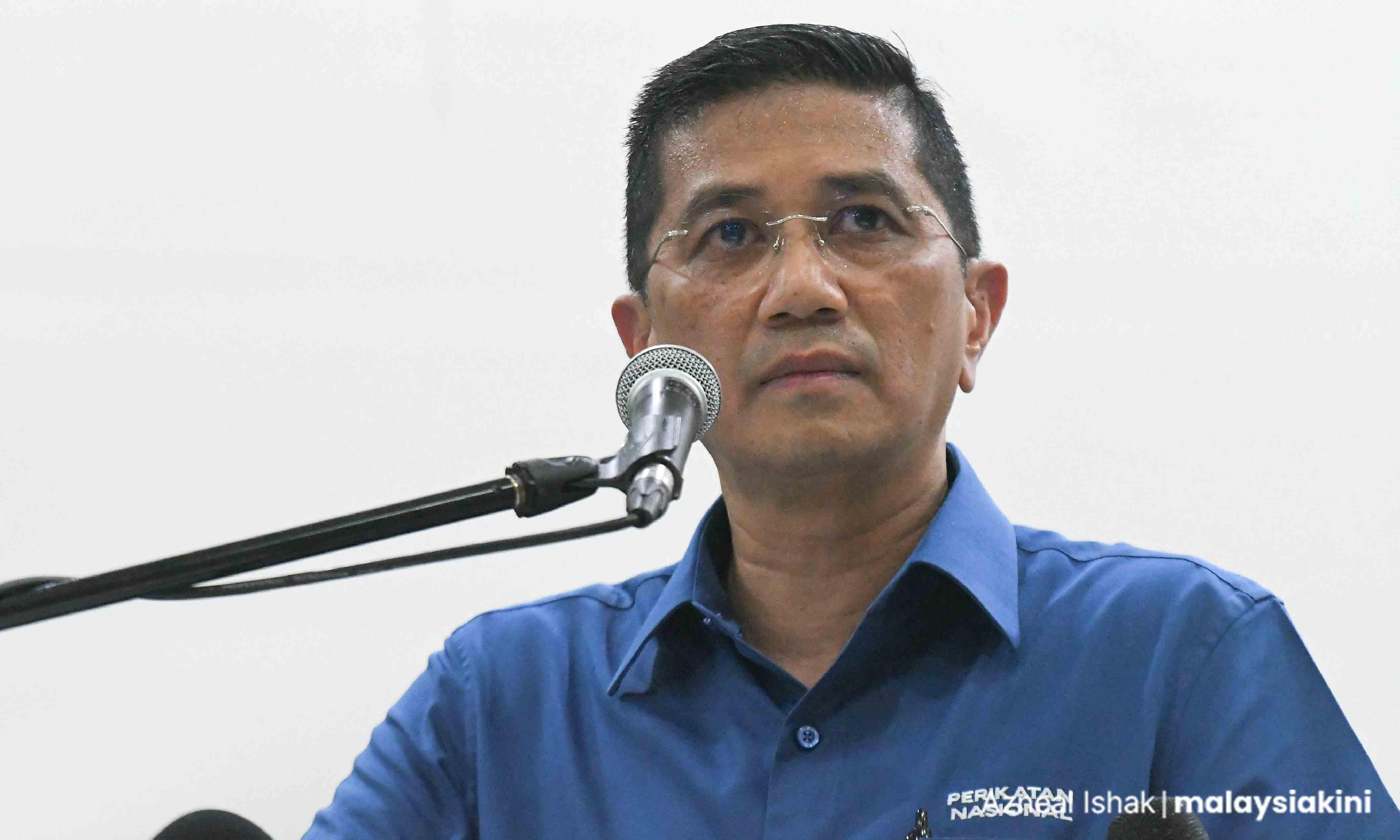 Amirudin's own position was perceived as being under threat when his former mentor Azmin Ali led the Sheraton Move rebellion in 2020 that collapsed the previous Harapan government.
In last November's GE15, Amirudin was fielded by PKR against Azmin in Gombak and won comfortably.
He said he needed one more term to make sure everything he envisioned for the state comes to fruition.
He added that a second term at the helm of the state would enable him to focus more on environmental and climate change issues that are fast affecting Selangor.
He also took a swipe at Azmin, saying that he had instituted more sustainable welfare programmes.
"I have realigned our welfare programmes to offer more sustainable and real solutions to the public, rather than handouts and a populist approach, as done by Azmin Ali," said Amirudin.
He cited the decision to realign the Peduli Sihat initiative to encourage health screening instead of just providing free treatment at private health facilities, adding that more than 20,000 citizens had signed up for it.
MKINI
.