BANKRUPT OF POLITICAL CAPITAL, MCA LEFT ONLY WITH RM10 IDEAS – 'THEIR FIREPOWER EVEN SURPASSED THAT OF PN' – EXACTLY! KA SIONG & CO THOUGHT THEY STUMBLED ON 'DURIAN RUNTUH' WHEN KIT SIANG'S DAUGHTER FUMBLED IN PARLIAMENT – BUT ONLY ENDED UP SHOWING WHAT A BUNCH OF DESPICABLE, PETTY & 'KAMPUNG' MENTALITY LEADERS THEY REALLY ARE – ALL THE MORE REASON WHY ANWAR & ZAHID SHOULD NOT GIVE THEM ANY SEATS TO CONTEST IN COMING STATE POLLS – THE WAY THEY ACT IS AS IF THEY ARE MUHYIDDIN'S 'TROJAN HORSES'
MCA should not act like PN allies – DAP MP
A DAP lawmaker has advised MCA not to act like Perikatan Nasional (PN) allies by engaging in friendly fire with the government.
Raub MP Chow Yu Hui said this in response to MCA hurling brickbats at Deputy Education Minister Lim Hui Ying for not having an answer ready to a parliamentary query yesterday.
"It was expected that PN would take advantage of the situation but surprisingly, MCA – a member of the government – launched an all-out attack on Lim, with MCA deputy president Mah Hang Soon and MCA Youth secretary-general Daniel Wa Wai How leading the charge.
"Their firepower even surpassed that of PN.
"MCA should not act like it is part of the unity government but loyal to Bersatu and PAS," Chow said in a statement today.
Yesterday, Dewan Rakyat deputy speaker Ramli Mohd Nor reprimanded Lim for her failure to prepare a response to Ahmad Marzuk Shaary (PN-Pengkalan Chepa) who sought the education minister's explanation on the Supplementary Food Programme at schools.
This was one of the oral questions that MPs had submitted 10 days before Parliament reconvened, which ministries usually had a prepared answer for.
However, the question was also asked after the question time session was supposed to end.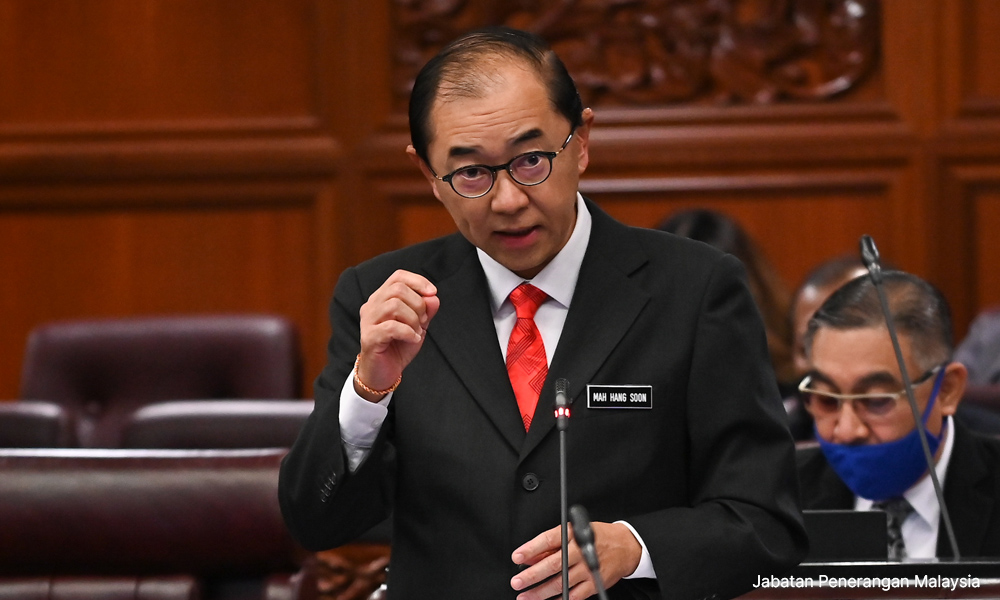 Commenting on this, Mah had likened Lim's parliamentary performance to "students coming to school for an oral exam and admitting they haven't done their homework".
Meanwhile, Wa said Lim's salary should be docked by RM10, citing past DAP calls for the same type of punishment against ministers.
Chow, however, noted that Lim and her team had apologised for the oversight.
"No one is perfect; knowing one's mistakes and correcting them is the greatest virtue.
"As a first-time deputy minister, there are many parliamentary procedures and rules to familiarise oneself with. Lim's team should be given a second chance," he said.
He added that if MCA's Mah wanted to be vocal, there were other issues he could speak up on.
"If Mah wants to make his presence felt, he can choose to counter PN's extremist remarks on the Jom Ziarah programme or comments by Bersatu women's chief, Rina Harun, on closing down vernacular schools, rather than relentlessly attacking DAP," he said.  MKINI
Yeoh defends Lim's unpreparedness at Q&A session
Youth and Sports Minister Hannah Yeoh has come to her colleague Lim Hui Ying's defence after the latter was criticised for failing to prepare for a question-and-answer session at the Dewan Rakyat.
She said the deputy education minister was put in a spot when the session went beyond the stipulated time.
"I was there to witness this, (the) Q&A session should have ended at 11.30am but the deputy speaker proceeded with Question 16 despite the clock showing 11.35am already," Yeoh said on Twitter.
For context, the question-and-answer session runs for 90 minutes for each day Parliament is in session before moving on to start the day's debates. On Mondays and Wednesdays, this takes place from 10.00am to 11.30am.
At today's session, however, Dewan Rakyat Deputy Speaker Ramli Mohd Nor told Lim to address a question from Ahmad Marzuk Shaary (Perikatan Nasional-Pengkalan Chepa) even though the question-and-answer session should have ended.
The question was regarding the Supplementary Food Programme at schools.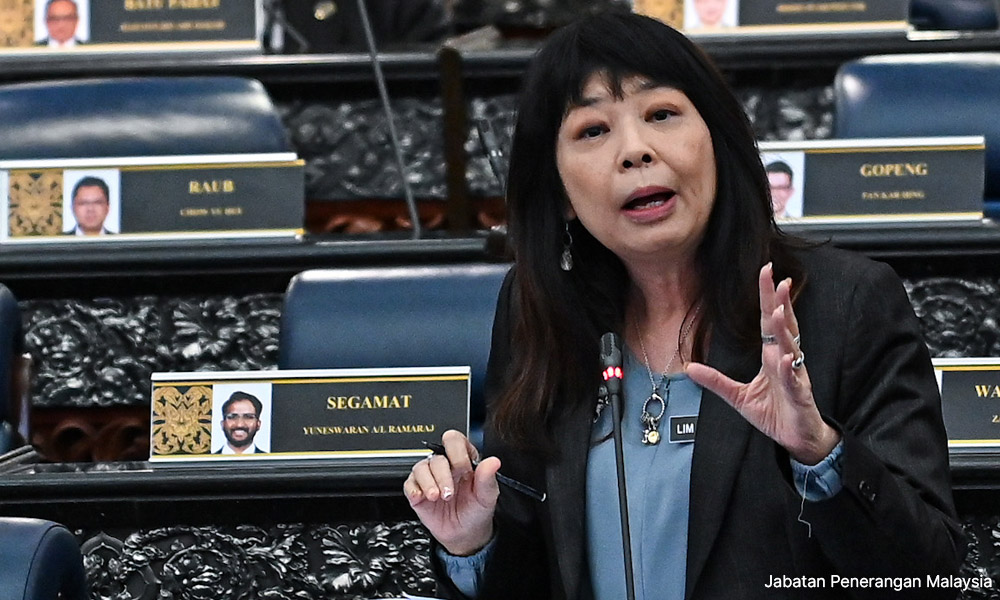 Lim replied she didn't have an answer and offered a written reply instead. This drew criticism from Ramli and other politicians including those in the government coalition.
Deputy minister's aide apologises
In a statement, Lim's aide Lim Swee Kuan apologised and explained that the question-and-answer session had departed from usual norms.
He said preparation for the oral replies is based on the fact that only 11 to 13 questions can be covered within the 90-minute period.
"Officers will give detailed briefings to the ministers or deputy ministers who would be answering the first 15 questions. We have also prepared detailed responses to three questions, namely Questions 4, 8, and 11. The deputy minister also answered all three questions as usual at the august House this morning.
"Unexpectedly, we reached Question 16 at 11.35am. We will take more proactive measures to avoid a recurrence of this issue," Lim added.
For context, questions that are not covered during the question-and-answer session due to the asker's absence at the Parliament chambers or the lack of time are normally given a written reply later in the day.
However, this would preclude the opportunity to ask follow-up questions to the minister or deputy minister's answers.  MKINI
MKINI
.