also crevasse (huge cracks) within Cabinet
Rafizi Ramli being sidelined 
ministers show inexperience, incompetence
creating weak image around Cabinet 
lack of talent in Cabinet  
chronic shortage of charismatic talent  
necessary to change Cabinet to save govt    
Do opinion polls spell doom for Madani and his government?
Dr Mahathir Mohamad was more popular than Madani is today
Merdeka Center poll, Madani scored 68% approval rating
15% very satisfied 
53% somewhat satisfied
19% very dissatisfied 
in same poll Madani govt received approval rating of only 54%
indicating "unity govt"  very short honeymoon or none at all
recent O2 survey based upon 25,077 respondents
only 51% satisfied with govt 
majority non-Malay satisfaction with govt 
only 15% of Malays satisfied
massive 71% Malays dissatisfied with Madani's govt
ruling coalition facing six state elections next few months
Poor prospects in state polls
coalition to perform poorly in coming state polls
DAP in Penang may lose seats in mixed and Malay-majority seats
Selangor could be real cliffhanger
Noh Omar set to pull a lot of support away from Umno
PH Umno team-up in Selangor disaster 
Madani himself not even most popular minister
That distinction goes to Anthony Loke 49% (still red)
Loke's MRT trip seemed to raise his profile (OSTB : try the bus)
Madani second with 40% 
Hannah Yeoh 39%
Nga Kor Ming 34%
None can assist in increasing Malay support 
No real campaign stars
govt has no real stars who can win Malay heartland 
govt's chinks in its armour
trial of Zahid on corruption charges 
trial of Syed Saddiq 
Madani's Malay slant dismally failed 
also alienating non-Malay vote
Madani losing popularity
Madani failing to inspire nation
Dr M was more popular than Madani is today
lack of substance 
Madani urgently needs to change direction (OSTB : He can do backing up)
he lost great opportunity in the budget 
also crevasse (huge cracks) within Cabinet
Rafizi Ramli being sidelined 
Other ministers show inexperience, incompetence
creating weak image around Cabinet 
lack of talent in Cabinet  
chronic shortage of charismatic talent  
necessary to change Cabinet to save govt
PN will consolidate in Kelantan, Terengganu, Kedah, Negeri Sembilan
could leave PH with only Penang and Selangor
will change whole dynamics of politics in peninsula 
"unity govt" strain stability
polarised political state could be created
shift tectonic plates of peninsula 
state govts could gang up against Madani govt
balance of power favour states
changing federal-state relations
cost the government dearlyOriginally published in FMT 28th February 2023
My Comments : A close associate who has quite exactly the same wavelength as me said 'Syed dont criticise this fellow too much. Just leave him alone. He is going to hang himself. Just let him hang himself. Then the country will at last be permanently rid of him."
Well reading what Murray Hunter has been saying it is certainly not an isolated view at all. I think many people are now beginning to see the fellow for what he is really. He is indeed hanging himself.  For over 40 years he has been running around being the snake oil salesman.
People are now hoping to collect on all the promises and all the guarantees that he has been making all these years. And obviously he cannot deliver. He has no cure for what ails you.  There really is nothing much to see (in case you say 'Lets see first').  – -http://syedsoutsidethebox.blogspot.com/
Putrajaya has no plans to recognise UEC
Putrajaya has no plans to recognise the unified examination certificate (UEC), the Dewan Rakyat was told today.
Education Minister Fadhlina Sidek (above) said this in a curt written reply to Sabri Azit (PN-Jerai).
"As of now, the Education Ministry has no plans to recognise the UEC which is implemented in Chinese private middle schools.
"This position is based on the national education policy and provisions under the Education Act 1996," said Fadhlina.
Pakatan Harapan, of which Fadhlina's party is a coalition member of, had in its GE15 manifesto promised to recognise the UEC for public university enrolment on condition that the applicant possesses at least a credit in Bahasa Melayu.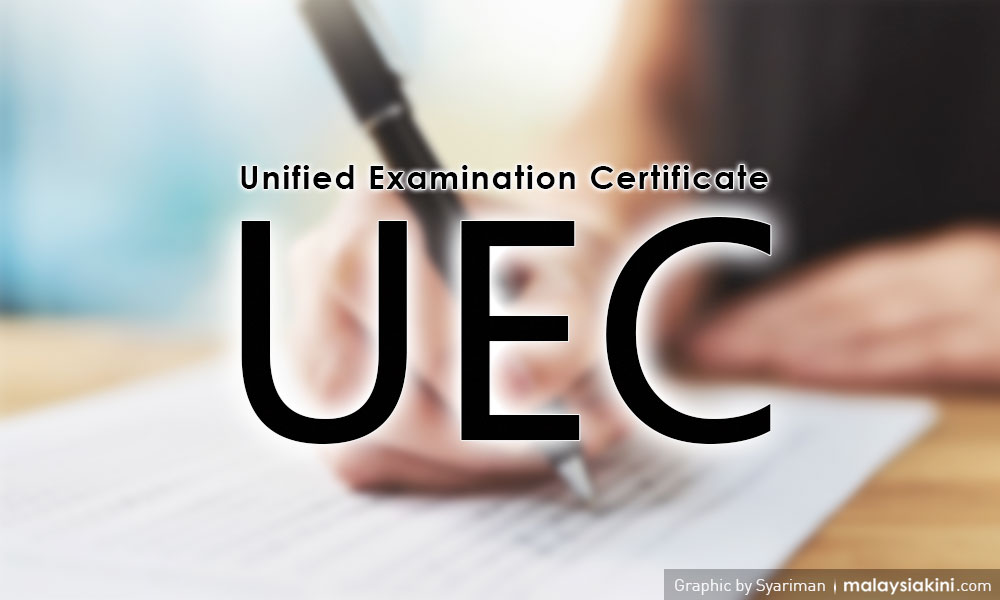 The UEC is an A-level or STPM equivalent examination used by Chinese independent schools. While it is recognised by major institutions worldwide, it is not recognised by any branch of the Malaysian civil service except in Sarawak.
Petronas' financial reports
Meanwhile, Finance Minister Anwar Ibrahim was non-committal in his reply to Hassan Abdul Karim (Harapan-Pasir Gudang) on whether GLCs and government-linked investment companies (GLIC) such as Petronas will report their finances to Parliament annually.
"GLICs and GLCs are governed by the Companies Act 2016 which requires audited financial reports be submitted to the Companies Commission every year.
"Prior to the submission, financial reports have to be audited and approved by the board of directors at the annual general meeting," the prime minister said.
Lawmakers have often asked Putrajaya to debate Petronas' financial reports to be debated in Parliament and these requests are routinely turned down.
Petronas' financial records are readily accessible on the company's website.
-http://syedsoutsidethebox.blogspot.com/  MKINI
.