MUHYIDDIN'S RM92.5 BIL SCANDAL – THE BIGGEST 'HEIST' IN MALAYSIA'S HISTORY? – IF TRUE, IT MAKES NAJIB'S RM2.6 BIL ARAB DONATION LOOK LIKE PETTY THEFT – NOW BACK FROM LONDON, WHERE HE WAS ACCUSED OF PLOTTING 'LONDON MOVE' TO REGAIN POWER, MUHYIDDIN ASKED BY UMNO WHEN HE PLANS TO MEET MACC TO 'ASSIST' IN MACC PROBE – 'I BELIEVE THEY ARE WAITING FOR MUHYIDDIN TO GIVE EVIDENCE. PLEASE ANSWER THE PEOPLE. DO NOT RUN ABROAD AGAIN'
'When will Muhyiddin meet MACC to assist in RM92.5b govt fund probe?' – Isham
Umno information chief Isham Jalil has cynically questioned just when Bersatu president Muhyiddin Yassin would like to meet the MACC over the alleged embezzlement of RM92.5 billion, now that he's back in the country following a long holiday abroad.
Isham said the people have a right to know about the alleged embezzlement of government funds while the country was in a state of emergency over the Covid-19 pandemic during the former prime minister's administration.
"I want to ask Muhyiddin, who has returned to Malaysia after weeks in London, when do you want to meet the MACC?
"MACC would certainly like to meet with Muhyiddin to obtain information regarding the case of RM92.5 billion in government funds, the case of voter bribery involving Perikatan Nasional, the case of the direct negotiation project of RM1.16 billion to a son-in-law's company, and also help answer the case of the direct negotiation of the RM15 billion flood mitigation project by the Environment and Water Ministry.
"People want to know these things," he said on Facebook today.
Prior to this, Isham had questioned where Muhyiddin was after he went on a holiday abroad at the end of last year.
This was after a photo went viral showing the Pagoh MP vacationing in London.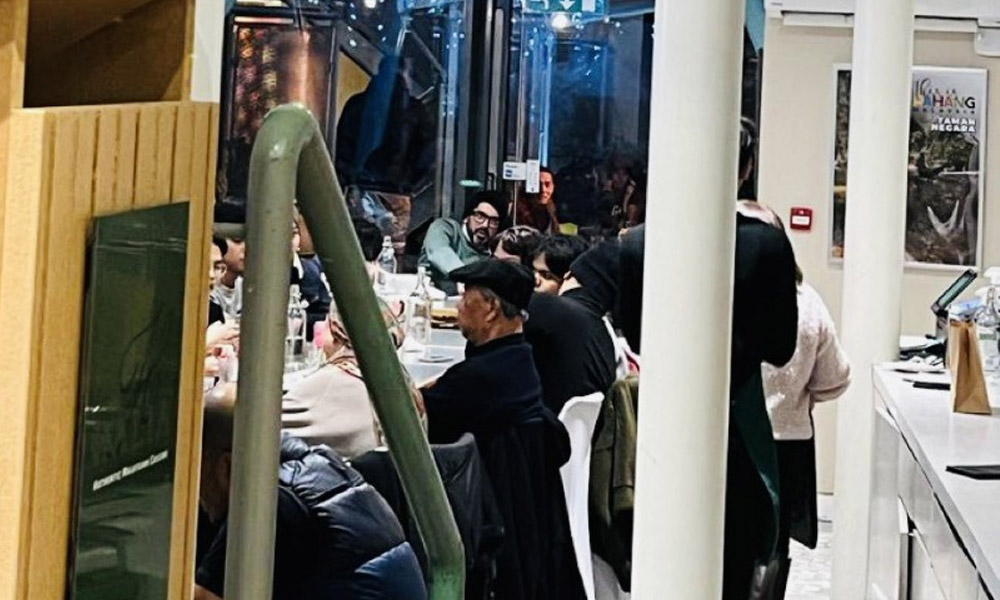 Muhyiddin's trip was then allegedly linked to the "London Move" said to be an effort to topple Prime Minister Anwar Ibrahim's government.
However, some Umno leaders linked to the matter, including Mahdzir Khalid and former prime minister Ismail Sabri Yaakob, denied the accusations.
Meanwhile, Isham said Muhyiddin is special compared to former prime minister Najib Abdul Razak who was not allowed to leave the country and had his residence searched over the 1MDB scandal.
"After the 14th general election, Najib was not allowed to go abroad, his passport was confiscated, his house and his mother's house were ransacked because of the RM2.6 billion case.
"This time the RM92.5 billion case related to Muhyiddin is ten times bigger than that and (could be) the biggest corruption and abuse of power scandal in Malaysian history.
"Is that why Muhyiddin doesn't want to answer this and just go on holiday abroad and meet foreign delegations?" Isham asked.
He further urged the PN chairperson to clear up matters.
"Many police and MACC reports have been made. The authorities are investigating, and I believe they are waiting for Muhyiddin to give evidence.
"The people are also waiting. Please answer the people. Do not run abroad again," he added.
MKINI
.