TOO LITTLE TOO LATE, PROMISCUOUS PAS TRIES TO SEDUCE UMNO WITH MB'S POST – BUT UMNO SLAMS THE DOOR ON HADI & CO'S FACE – WAN ROSDY TO BE SWORN IN TOMORROW AS HEAD OF BN-HARAPAN PAHANG STATE GOVT
Pahang imbroglio ends, Wan Rosdy to head BN-Harapan state govt
The prolonged wait in forming the Pahang state government after the 15th general election has come to an end, with BN and Pakatan Harapan officially joining forces.
After a royal audience with Pahang regent Tengku Hassanal Ibrahim Sultan Abdullah – state BN chief Wan Rosdy Wan Ismail will return to office as menteri besar as the head of the state's unity government.
A statement from the Pahang palace, says that Wan Rosdy will be sworn in at 11am tomorrow.
Last Saturday's election resulted in a hung state legislature, with no coalition securing the 21 seats needed to form a simple majority.
Perikatan Nasional won 17 seats, followed by BN (16), and Harapan (8).
Harapan had made overtures to BN since last Monday. However, the latter had kept their cards close.
PN had also met with BN and offered them the menteri besar post, despite having one extra seat.
The formation of the Pahang state government reflects political realignments in Perak and at the federal level where Harapan and BN are working together.
The Perak state government was formed on Monday, with Harapan backing BN's Saarani Mohamad as menteri besar despite having more seats.
This will be Wan Rosdy's second term as menteri besar – after first ascending to the post in 2018.
He is also a four-term assemblyperson for the Jelai state seat.
Besides backing BN to form the state government, Harapan's candidate for Tioman, Mohd Fadzli Mohd Ramly, has also stated his readiness to give way to BN in the state seat election if instructed to do so by the coalition's leadership.
Polling in Tioman had been postponed to Dec 7 after the death of PN candidate Md Yunus Ramli before voting started on Nov 19.
As the renomination process has concluded, Fadzli's name would still be on the ballot even if he backs out from the race – although he could inform Harapan supporters of his decision.
Pahang had long been a BN stronghold, but Bersatu and PAS' combined strength as PN saw the latter inflict heavy damage, with BN having seven fewer seats now compared to 2018 – not including Tioman.
Harapan also has one seat fewer than it did in 2018.  MKINI
Striking different note, PAS man says willing to concede Pahang MB post
Pahang Perikatan Nasional is ready to compromise by handing over the position of menteri besar to BN in an effort to realise the formation of a state government through cooperation between the two coalitions.
PAS deputy president Tuan Ibrahim Tuan Man said, however, that BN needs to meet several conditions and demands in line with the strength of PN, which won 17 seats compared to BN's 16, in the 15th general election.
Tuan Ibrahim said among the demands is that three of the five appointed state assembly members be given to PN, of which PAS is a part of, and that the coalition receives the same number of exco seats in addition to the state assembly speaker post.
"I am confident that (caretaker menteri besar) Wan Rosdy Wan Ismail, who represents Pahang BN, will probably consider our conditions.
"God willing, the ray of hope is everywhere, Pahang PN is ready to compromise as a model for unifying the ummah and Pahang will be used as a model," he was reported as saying by Kosmo Malaysia.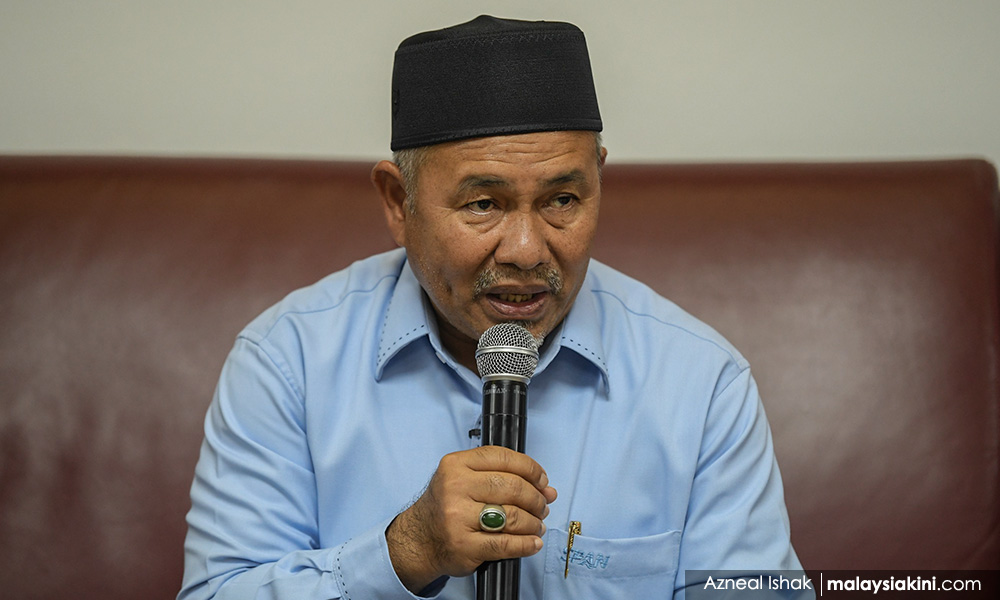 Tuan Ibrahim's statement runs contrary to the views of Indera Mahkota MP-elect Saifuddin Abdullah, who today blasted Umno/BN for being greedy, saying that the coalition was demanding the MB seat and seven out of eight executive council positions.
In GE15, PN won 17 seats, followed by BN (16), and Pakatan Harapan (8).
Pahang Harapan and PN have begun negotiations but, thus far, no decision has been made.
"Therefore, the political understanding of PN and BN through the Muafakat Nasional pact is the best way for the unity of the ummah and stability in this state," said Tuan Ibrahim.
MKINI
.