PN PULLS EPIC 11TH-HOUR U-TURN BUT PERHAPS TOO LITTLE, TOO LATE? – UMNO HAS ALREADY SAID 'ANYONE BUT PN' – SO ONLY VIABLE UNITY GOVT AGONG CAN CONSIDER IS A PAKATAN-BN-GPS-GRS GRAND COALITION – SINCE GRS IS NOW READY TO FOLLOW GPS' LEAD – THE ONLY UPSET IS IF BN U-TURNS ON UMNO'S 'ANYONE BUT PN' – AS FOR PM CANDIDATE, IT LOOKS LIKE IT'S AGONG'S CALL ALTHOUGH IT SHOULDN'T BE & IT WOULD LOOK VERY FISHY IF AGONG DOES NOT PICK 'TIN KOSONG' ANWAR SINCE HE LEADS PAKATAN WHICH HAS THE MOST NUMBER OF SEATS – IF AGONG DOES, THEN NO ONE FOR PAKATAN TO BLAME BUT ITSELF FOR INSISTING ON 'TIN KOSONG' – 'COS WHILE ANWAR HAS HIS STRENGTHS, HE ALSO HAS TERRIBLE FLAWS
In an about turn, PN now open to 'consider' unity govt proposal
12.55pm: PN is starting to walk back on its rejection of the Yang di-Pertuan Agong's suggestion to form a unity government.
In a brief statement, PN secretary-general Hamzah Zainudin says the coalition's supreme council agreed today to "consider" the proposal to form a unity government with "likeminded" parties.
He says this is for the people's well-being and national stability.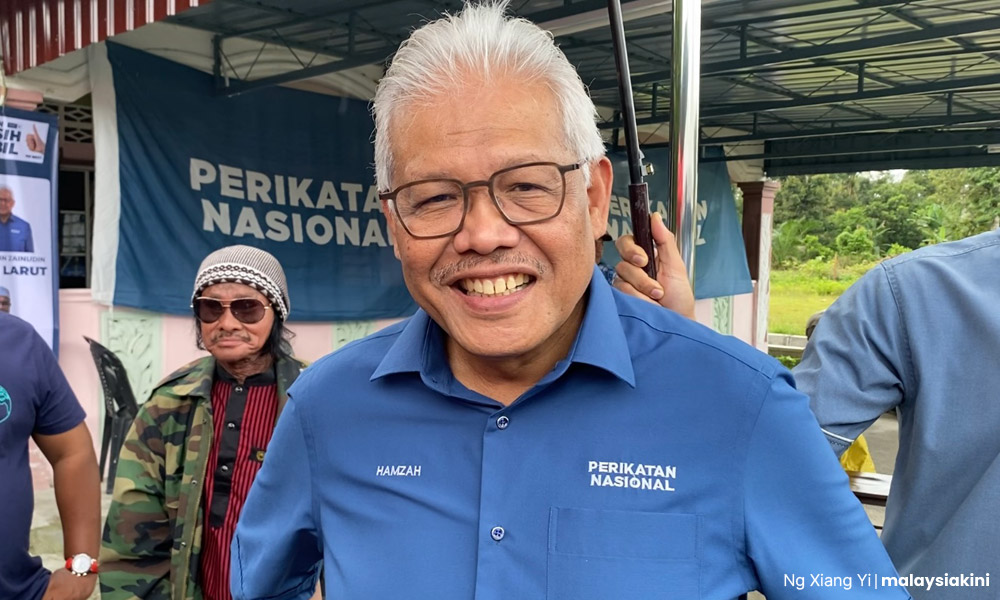 GRS echoes GPS' stand on following Agong's directions
12.10pm: Gabungan Rakyat Sabah (GRS) – which has six seats – says it agrees with GPS to abide by any decision made by the Yang di-Pertuan Agong on the formation of the next government.
GRS chief Hajiji Noor – who is also Sabah chief minister – says a unity government must be inclusive.
This appears to signal that GRS – which consists primarily of Bersatu and is viewed as PN's Sabah arm – may be willing to support a Harapan-led unity government instead.
MKINI
.