ANWAR CAMP CONTINUES STUPID & WORSE OF ALL, A LOSING 'PING-PONG' GAME WITH MAHATHIR – 'WHAT MORE DOES DR M WANT? TO BE PM OR SEE PAKATAN BACK IN POWER?' – YET THE SAME GOES FOR ANWAR – WHAT MORE DOES ANWAR WANT? TO BE PM OR TO SEE PAKATAN BACK IN POWER? – AFTER DEBACLE WITH AGONG, DOES ANWAR STILL WANT TO 'GO HIS OWN WAY' WITH NAJIB & ZAHID – OR ACCEPT A COMPROMISE PM CANDIDATE TO BE CHOSEN BY PAKATAN & ITS ALLIES!
Langkawi MP Dr Mahathir Mohamad's actions suggest that his primary motivation is to return as the prime minister rather than seeing Pakatan Harapan regain power, said PKR's Kangar MP, Noor Amin Ahmad.
This is after Mahathir today revisited the events that led to the collapse of the Harapan government in late February and the ongoing effort to wrest back power from Perikatan Nasional.
Noor Amin said Mahathir was only trying to assign blame over the current stalemate on PKR president Anwar Ibrahim.
Mahathir and Anwar's icy relationship has been a major stumbling block towards forming a unified opposition.
However, Noor Amin said Anwar had made many concessions compared to Mahathir.
For example, he noted that Mahathir complained that if Harapan had remained solidly behind him after the collapse of the Harapan government, the coalition could have returned to power.
This was based on the fact that Mahathir commanded the support of 66 MPs at the time while Harapan's 92 MPs supported Anwar.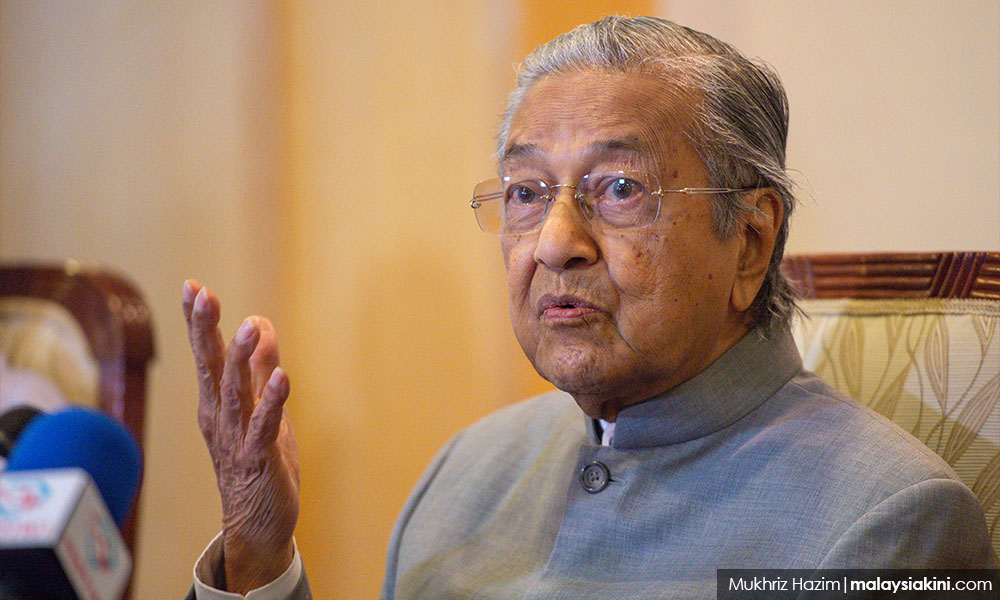 However, Noor Amin said this could be turned around where Mahathir can be questioned as to why didn't he offer the support of his 66 MPs as Anwar has the support of more MPs.
"Anwar had 92, Tun (Mahathir) had 66, but Tun didn't contact Anwar.
"It was Anwar who proposed to Tun for the people's mandate to be restored (by combining MPs).
"Tun only thought of becoming prime minister, not about restoring the people's mandate," he said.
He added that Anwar offered Harapan's support and merely asked to be appointed as deputy prime minister, but Mahathir refused to budge.
Furthermore, Noor Amin said the entire episode would not have happened if Mahathir had not resigned as prime minister without consulting Harapan.
"Perhaps he considered it to be a Mahathir government instead of a Harapan Plus government," he said.
Mahathir had resigned as prime minister after failing to convince his party Bersatu against withdrawing from Harapan to form a new ruling coalition.
Mahathir had justified his decision to quit on the grounds that he had lost majority support although he previously conceded it was a tactical mistake as some MPs began to abandon him.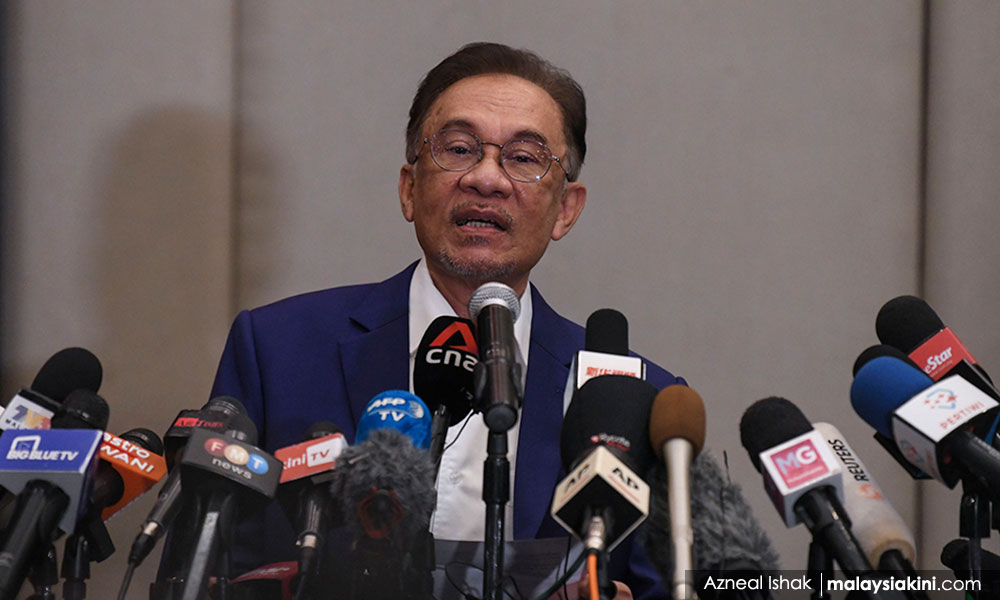 Noor Amin added that despite ongoing efforts to restore Harapan to power, Mahathir is still adamant against handing the reins to Anwar now, even though the PKR president has more support than him.
He also noted that Mahathir had complained about Anwar not inviting his grouping in his latest effort to form a new majority.
Noor Amin questioned if Anwar approached Mahathir, would he have supported Anwar as prime minister.
"Is Tun saying he is prepared to support Anwar if Anwar approached him?" he said, adding that he does not believe that Mahathir would make such a concession.
Noor Amin said whether Anwar succeeds without Mahathir depends on his God's will.
"But what is clear is many perceive that Tun wants him to fail," he said.
MKINI
.