MUSA AMAN HAS 'BOUGHT' HIS WAY INTO EVERY PARTY? 'HE IS IN UMNO, HIS SON IN BERSATU, SON-IN-LAW IN STAR & BROTHER IN PCS' – SHAFIE EXPOSES BILLIONAIRE EX-CM'S POLITICAL 'INVESTMENTS'
Warisan president Mohd Shafie Apdal said former Sabah chief minister Musa Aman is "making investments" in many different parties in this state election to maintain his influence.
"Musa is in Umno, his son is in Bersatu, his son-in-law is in Bersatu, his nephew is in Parti Solidariti Tanah Airku (Star) and his brother is in Parti Cinta Sabah (PCS).
"Musa is in every party. If he loses one, there's another one, if he loses another, there's still another (as if) he's making investments," Shafie said to a crowd of about 200 people in Tuaran last night.
Musa's son Yamani Hafez is Bersatu's Sipitang MP and is not contesting in this state election.
While Musa himself is also not contesting in this election, his son-in-law Mohd Arifin Mohd Arif is contesting in Membakut under the Perikatan Nasional ticket.
His nephew in Star, Annuar Ayub, is also contesting under the Perikatan Nasional banner, in Liawan.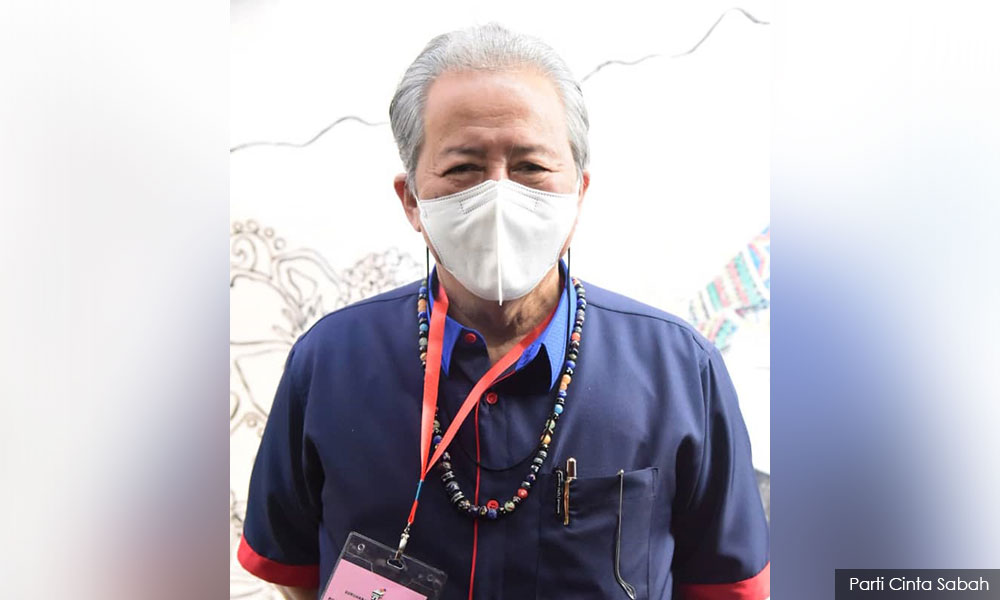 Meanwhile, his younger brother Anifah Aman (photo, above), who was formerly the foreign affairs minister, had taken over PCS recently and is contesting in Bongawan. Notably, PCS is contesting in all 73 state seats in this election.
Shafie said in his speech last night that the people of Sabah must make sure all these parties lose in the state election so that Musa's "investments" will not succeed.
He also chastised federal ministers who had been coming down to Sabah to campaign for PN-BN-PBS, such as Prime Minister Muhyiddin Yassin and International Trade and Industries Minister Azmin Ali.
"They want to teach us what we want? Do not tell us Sabahans what we want.
"We Sabahans know what we want.
"We (Warisan) are the government of the day in Sabah, don't tell us what to do. We know what to do," Shafie thundered, garnering loud applause from the crowd of Warisan supporters.
He stressed that Sabahans will know what is best for their state, and not those who are "controlled by Kuala Lumpur", referring to Umno and Bersatu.
"Sabah belongs to us. It does not belong to Umno. It does not belong to Bersatu," he added.
Shafie also brought up the issue of land titles, saying he got rid of the communal land titles system, which was rife with accusations of abuse.
Instead, he said, he gave out individual land titles, including more than 2,500 land grants in Keningau.
"I also gave land grants in Tuaran. If we return to power, I will add even more," the incumbent chief minister said.
MKINI
.