SABAH SHOWDOWN IS ON – MUHYIDDIN ON EDGE AT UPCOMING ACID TEST: MUSA AMAN LOSES APPEAL TO STOP STATE ELECTION, OVERTURN DISSOLUTION OF ASSEMBLY
PUTRAJAYA: The Court of Appeal has dismissed an appeal by 33 ex-Sabah assemblymen to challenge the consent given by governor Juhar Mahiruddin to dissolve the state legislative assembly.
This means the Sept 12 nomination day fixed by the Election Commission for the 73 seats in the state legislature will proceed as scheduled. – FREE MALAYSIA TODAY
Sabah Decides 2020
On July 29, 2020, Umno's Musa Aman was on the cusp of a comeback as chief minister.
He engineered enough defections to bring down the ruling coalition comprising Warisan, Pakatan Harapan and Upko.
A day later, Warisan's Sabah Chief Minister Shafie Apdal foiled his plan by securing a dissolution of the state assembly, paving way for a snap election.
Nomination day is on September 12 and polling day is on September 26.
Now, the battle for Sabah begins and the political generals make their moves…
The Deciders
1.12 million Sabahans are eligible to vote in this state election. Sabah is a diverse state with around 42 ethnic groups.
Politically, the main ethnic groups are categorised along the lines of Muslim bumiputera and non-Muslim bumiputera.
The Muslim bumiputera include the Bajau, Bugis, Suluk and Bruneian Malay while the non-Muslim bumiputera include the Kadazan, Dusun and Murut.
In reality, cultural lines are sometimes blurred for a diverse state such as Sabah and race do not strictly correlate with religion.
The Muslim bumiputera are primarily concentrated along the coastal regions while the non-Muslims bumiputera are mostly in the central regions, including vast interiors.
The Chinese are mostly found in three cities – Kota Kinabalu, Sandakan and Tawau. The surrounding suburbs tend to be mixed races.
The Battles
Three main coalitions will contest in the Sabah election.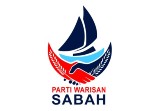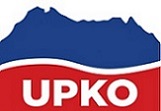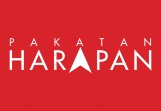 The incumbent is an alliance comprising Warisan, Upko and Pakatan Harapan (PKR, DAP, Amanah). The small number of parties also make seat negotiations easier.
Their rival alliance is Perikatan Nasional, which controls Putrajaya. The PN parties that plan to contest in Sabah are Bersatu, Umno, PAS, MCA, PBS, PBRS and STAR.
PN is in a complicated situation. Umno wants to contest under the BN logo. It expects MCA and PBRS, who are traditional partners, to do the same.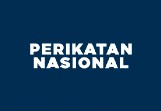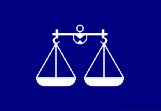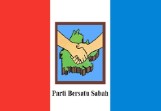 This leaves the PN logo with only Bersatu, PAS and STAR. PBS is considering to go solo. PN, BN and PBS are negotiating to limit clashes between them.
The Warisan-Upko-Harapan alliance also has its own issues such as PKR wanting to contest under its own logo. But it is less complicated as most of the negotiations were already done in GE14.
There is also a group of minor parties like SAPP, PHRS, PPRS and PCM that make up the United Sabah Alliance. LDP, a former BN party, is also contesting. Historically, these parties have not made a significant impact.
They will fight it out in three different regions…
Coastal Clash
For decades, the Muslim-majority coastal areas have been Umno's stronghold.
But in GE14, Warisan broke Umno's dominance and made substantial gains. An Umno vs Warisan rematch is expected.
However, Umno is facing internal tussle while its splinter party Bersatu is also laying claim to many of its traditional seats. The race is on for a compromise.
Historically, winning the coastal region is a prerequisite to winning Sabah, making this the most significant battleground.
Central Contest
In GE14, BN dominated the largely non-Muslim bumiputera central region through PBS and Upko.
However, both have quit BN. Upko is now aligned to Warisan while PBS is planning to go solo, but is cooperating with PN and BN.
This sets the table for the former allies to clash with Upko representing Warisan's alliance and PBS representing the pro-PN force in the central region.
STAR and PBRS have also carved their own niche areas in the central region.
Tambunan
Upko
Urban Fight
Warisan will rely on the DAP to maintain control of constituencies in the cities of Kota Kinabalu, Sandakan and Tawau, which has the most Chinese voters.
In GE14, DAP comfortably fended off challenges from MCA, LDP and Gerakan.
DAP's Harapan partners PKR has found some success in a handful of mixed constituencies near Kota Kinabalu while Amanah is still relatively new in Sabah.
Kota Kinabalu
DAP
Sabah to Putrajaya
The outcome of the Sabah election will shape the future of national politics.
It is defining the relationships between Bersatu and Umno, PN and BN as well as Warisan and Harapan.
Based on the outcome of the election, the parties will reinforce or rethink their relationships for GE15, amid speculations that Prime Minister Muhyiddin Yassin may also call for snap elections soon.
For Shafie Apdal, success could bolster calls for him to become the federal opposition's prime ministerial candidate.
They will first have to prove themselves in Sabah, which has 73 state seats up for grabs instead of the previous 60.
The new Sabah electoral borders were done in 2016 but only gazetted in 2019.
The 13 new seats were mostly carved out of BN constituencies to benefit the coalition but with the drastic realignment of politics since GE14, they could go either way.
FREE MALAYSIA TODAY / MKINI
.