I refer to the remarks made in Parliament yesterday by the International Trade and Industry Minister Azmin Ali on the Comprehensive and Progressive Agreement for Trans-Pacific Partnership (CPTPP).
He claimed that the Harapan-Warisan cabinet had on Sept 5, 2018, decided to ratify the CPTPP without any timeline. However, he neglected to mention important additional information about that decision, as well as subsequent deliberations of the cabinet, the Economic Action Council (EAC), and his former Economic Affairs Ministry (MEA, now EPU).
On Nov 29, 2019, after over a year of reflection and research from the decision cited by Azmin, the cabinet agreed that the government had taken a sound step by not ratifying the CPTPP given the negative impacts to the domestic industry.
If the cabinet decides something at one point in time but at a later date makes a different decision based on more information and better understanding, which represents the policy of the government? I am of the view that the latest decision holds and the last decision I am aware of is that of Nov 29, 2019, mentioned above.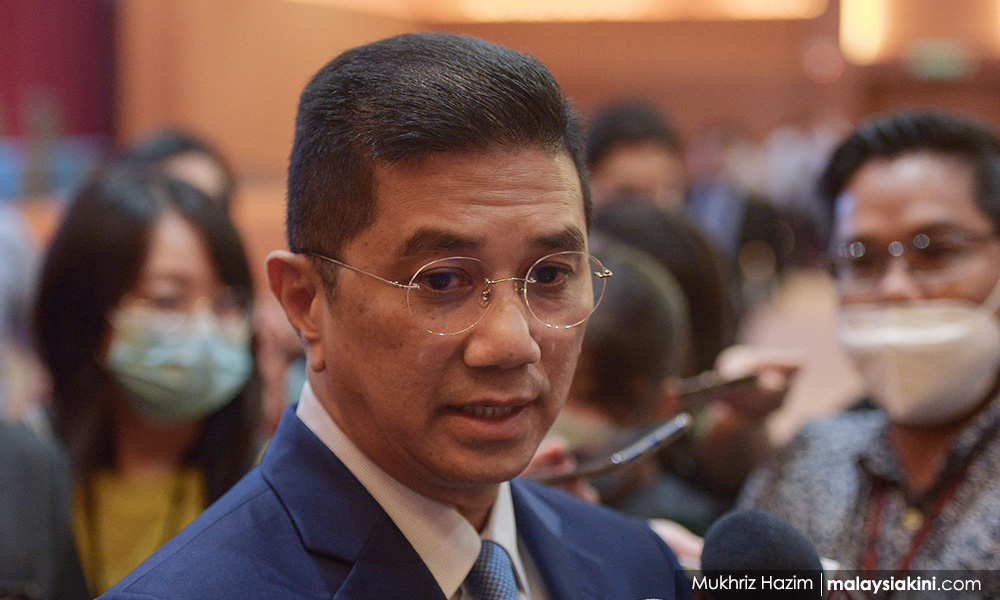 The cabinet deliberated the CPTPP several times after the date mentioned by Azmin. On Jan 9, the cabinet decided that all issues had to be resolved prior to ratification. Many of these issues had been raised by Azmin's then ministry, EPU, who presented to the EAC on Sept 19, 2019 where Azmin, myself, as well as the former and current prime ministers, were present.
EPU found that while Malaysia's exports would rise by RM516 million, this would be dwarfed by a surge in imports of RM10 billion per year, mainly in the sensitive automobile sector and plastics. Our trade balance would, therefore, decline by RM9.6 billion per year. The government would also lose RM6.4 billion per year in import duties for a total negative loss of RM16 billion per year.
There would be negative impacts on government-linked companies (GLCs) including Petronas and Khazanah Nasional, government procurement, the Malaysia Plan, local firms and SMEs, local share ownership, bumiputera firms, and the B40 group, especially farmers and fisherfolk.
Conceding sovereignty
Ratifying the CPTPP would allow Investor-State Dispute Settlement (ISDS), whereby foreign companies could sue the Malaysian government in private arbitration tribunals for unlimited compensation (up to billions of US dollars). ISDS is an unnecessary concession of sovereignty when companies are able to secure commercial justice in Malaysian courts.
The cabinet resolved on July 31, 2019, to reject ISDS on principle. Thus, sanctioned by the cabinet on behalf of Malaysia, I persuaded the 16 nations participating in the Regional Comprehensive Economic Partnership (RCEP) to drop ISDS. It was possible to drop ISDS from RCEP because negotiations had not concluded, but ISDS is locked into CPTPP as the deal is long done.
Does the Perikatan Nasional government wish to concede Malaysia's legal sovereignty on commercial matters? How does a government of Bersatu, Umno, PAS, and GPS plan to deal with the impacts to bumiputera businesses and jobs?
Free trade agreements (FTAs) are undertaken in the hope that they will lead to deals that are commercially meaningful and in harmony with Malaysia's domestic policies and economic ambitions. If they are not commercially meaningful, any government has the right not to sign or ratify an agreement. In fact, Malaysia has in the past signed, but not ratified, a number of such agreements. For the national interest, we can do the same with CPTPP.
DARELL LEIKING is former minister of international trade and industry. He is Penampang MP.
MKINI
.