Malaysia's sovereign wealth fund Khazanah Nasional Bhd is still reviewing potential partners for ailing Malaysia Airlines Bhd (MAB).
In its 2019 annual report released yesterday, the government's investment arm said it had shortlisted four proposals on the partnership plans.
"Khazanah also evaluated options to resolve key issues facing Malaysia Airlines and launched a process to evaluate potential partners for the airline in 2019.
"A total of nine proposals were received, of which four were shortlisted. For 2020, Khazanah will continue to work closely with the government and MAB to further review the proposals and finalise a decision on the appropriate strategic option moving forward," the Khazanah report uploaded on its website said.
MAB reported a net loss of RM791.70 million for the financial year ending December 31, 2018, as compared with RM812.11 million in 2017, while revenue improved marginally by 0.8 percent to RM8.73 billion from RM8.67 billion, according to The Malaysian Insight.
The aviation industry was "muted" following global border closures of airline journeys to curb the spread of Covid-19. This has impacted the bottom lines of airlines and downsized operations were seen as one of the options to remain relevant in the business.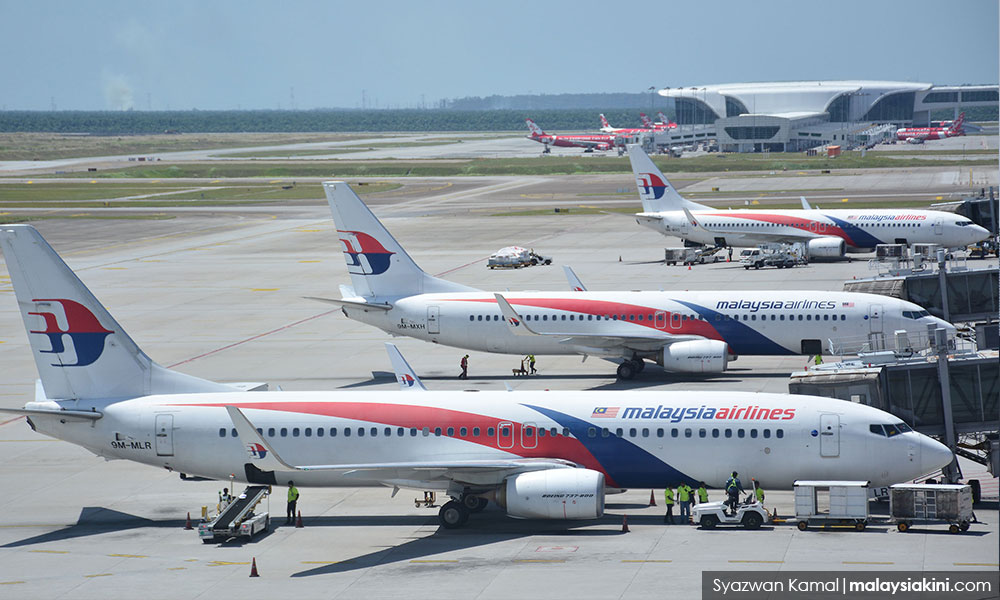 It was reported that MAS asked its 13,000 employees to take voluntary unpaid leave due to Covid-19, while AirAsia Bhd laid off 111 flight attendants, 172 pilots, and 50 engineers.
Last month, Bloomberg reported that Khazanah was considering to inject fresh capital worth up to RM5 billion into MAB to see it through the Covid-19-induced slump in bookings.
Finance Minister Tengku Zafrul Abdul Aziz immediately denied that the government would bail out MAB.
In 2015, the national carrier embarked on a five-year plan to turn around Malaysia Airlines.