SAD TO SAY, AN IMPOSSIBLE LESSON FOR THE LIKES OF 'SUPREMACY & BIGOTRY' HADI, UMNO & MAHATHIR? LEADERS MUST KNOW HOW TO MANAGE CONFLICT OF VALUES IN THEIR SOCIETY – OBAMA
Leaders need to accept that there would sometimes be a conflict of values within their society and they have to work to reconcile them, said Barack Obama.
The former US president (above) said that sometimes, it is not about who is right or who is wrong, but about reconciliation.
"I think it is important to recognise there are going to sometimes be conflicts in values.
"It is one thing to respect somebody's religion. But what if that religion then actually says women should not be treated equally to men?
"Now you have a conflict of values. If you are a leader in that society, how do you manage that? I think one of the things that all of you are going to do as leaders is to accept that sometimes, there is going to be a contradiction.
"It is not just (about) the right and the wrong, sometimes it is two rights that you have to reconcile. Or two wrongs that you have to deal with," the former president said during his speech at the plenary session of the Obama Foundation programme in Kuala Lumpur earlier today.
The "Leaders: Asia Pacific" programme attracted 200 emerging leaders from countries in the region for a one-year support and training initiative.
Obama was answering a question from moderator Maya Soetoro Ng, who is also his half-sister, on how the young leaders could use their diversities as a strength.
According to the Democratic party politician, leaders must also learn to accept the fact that the people and cultures started in different places.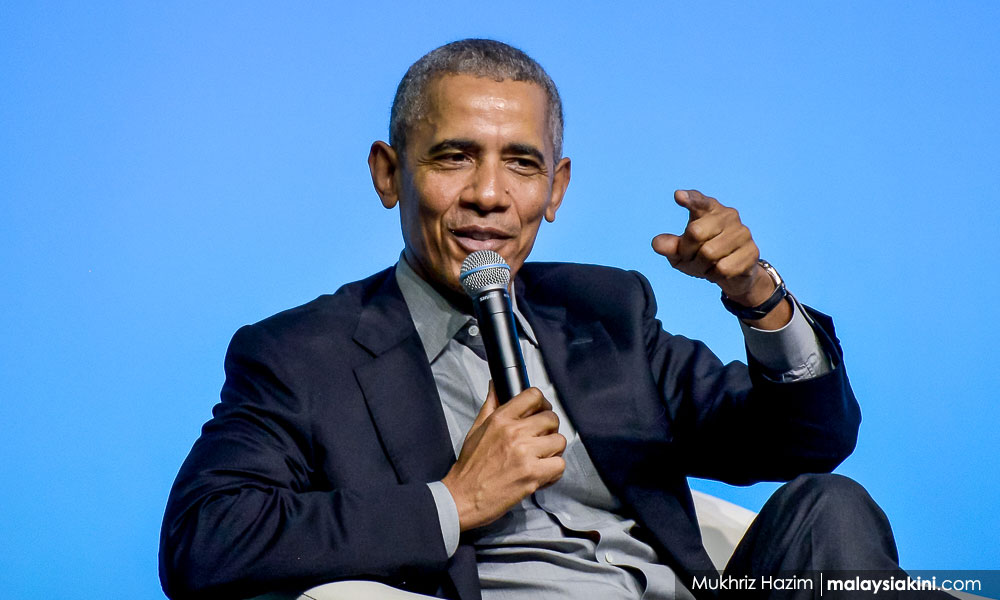 They should not be expected to share the same way of thinking, at least not immediately.
Those who do not share the same way of looking at things does not automatically make them bad persons, he added.
"I remember when I was working as a community organiser around your age, I discovered that some of the people whom I loved, were great leaders, had done amazing work helping to lift up people in their communities.
"But when you talk to them about the LGBT community, (they) would say really wrong things from my perspective. Misinformed things.
"And that didn't make them automatically bad people. But it did mean I have to say to them that 'look, the ideas you are expressing in showing hatred towards that group is not consistent with what you told me you believed with respect to your belief in Jesus' teachings. So let's talk about this'", he said.
Obama admitted that having challenged such ideas had ended up with him losing some friends.
"You are going to have to feel comfortable at times with the fact that people started in different places, cultures started at different places.
"And if you are organising in a rural area, you are not going to immediately be able to expect that people are going to think the same way like how the people in big cities are going to think."
Obama, who served as the 44th US president for two terms from 2009 to 2017, did not, however, specify or allude to any country in his speech.
– M'kini
.