LAUGHING STOCK – UMNO MPs, NOT KNOWN FOR THEIR HONESTY – UP THE ANTE ON 'SNEAKY' AZMIN, 'TWIST & TURN' MAHATHIR: UMNO MP SAYS NOW AFRAID TO MEET PAKATAN MINISTERS AFTER AZMIN'S CLANDESTINE MEETING & MAHATHIR'S SHOCK 'REVELATIONS'
Ismail Mohamed Said (BN-Kuala Krau) said he is now afraid to meet with government ministers as the details of the meeting that is later made public may differ from what actually happened.
Ismail  said this when Youth and Sports Minister Syed Saddiq Abdul Rahman expressed his readiness to meet with MPs after they bombarded him with questions about the status of sports facility projects in their constituency.
Syed Saddiq, who was delivering his winding-up speech for his ministry's budget next year, had offered to meet with MPs as there was not enough time for him to respond all to all of them in the Dewan Rakyat.
"Every MP wants to know about the respective projects in their constituency. I will need to meet them to discuss in detail," he said.
However, Ismail expressed his reluctance at the suggestion.
"It's dangerous to meet now. If we meet, the statement (about the meeting) later will be different.
"If there is a guarantee that it is about our constituency then okay, if not it's dangerous. I'm afraid to meet," he said in an apparent reference to Umno MPs' meeting with Economic Affairs Minister Mohamed Azmin Ali (below) last Monday.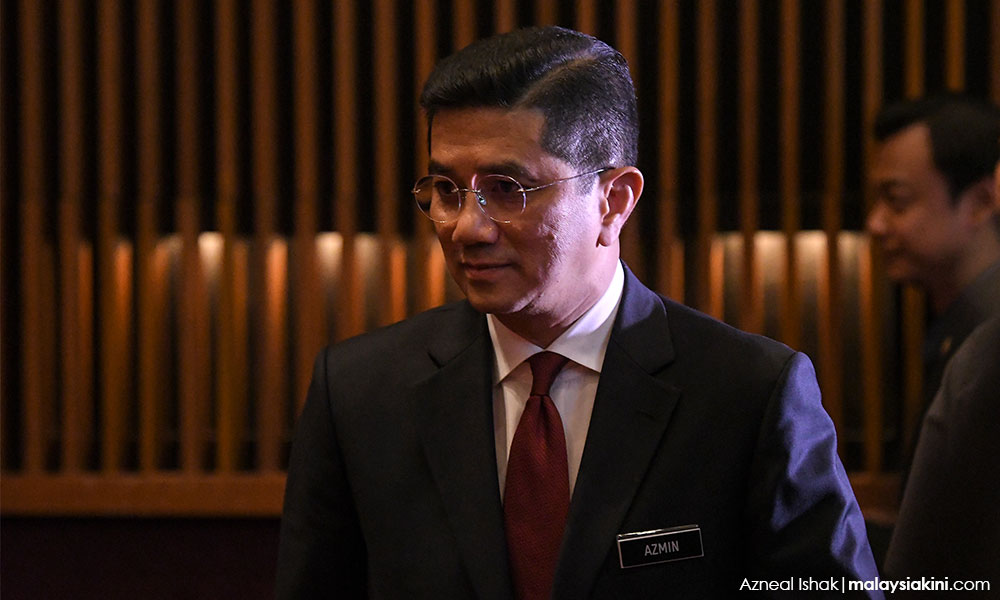 Ismail, along with several other Umno MPs, were later forced to issue a statement of denial after Prime Minister Dr Mahathir Mohamad claimed they had met Azmin to express their desire to switch political party.
The meeting had taken place at Azmin's official residence in Putrajaya. Azmin is also the PKR deputy president.
Shahidan Kassim (Arau-BN) then chipped in: "Will be the meeting be at home or at Parliament?"
Noor Amin Ahmad (Kangar-Pakatan Harapan) then joked that the meeting could lead to a brawl.
"I'm afraid there will be a fistfight, there are many people," he said in an evident reference to Ismail's shouting match with another Umno MP following the controversial meeting at Azmin's home.
Umno MPs who had met with Azmin had come under pressure by the party leadership which was not informed about it.
It had also created tension in Umno with those disagreeing with the meeting attacking their party colleagues.
The meeting came amid speculations that Azmin and Umno's Sembrong MP Hishammuddin Hussein were working to gather MPs to thwart PKR president Anwar Ibrahim from succeeding Mahathir as prime minister.
Minister promises to resign if abuse of power discovered
Earlier, in his winding-up speech, Syed Saddiq pledged to resign as a minister if there was indeed abuse of power with regard to the tendering of projects.
This is after Jalaluddin Alias (Jelebu-BN) alleged one company was the recipient of three government contracts for works related to the National Youth Skills Institute.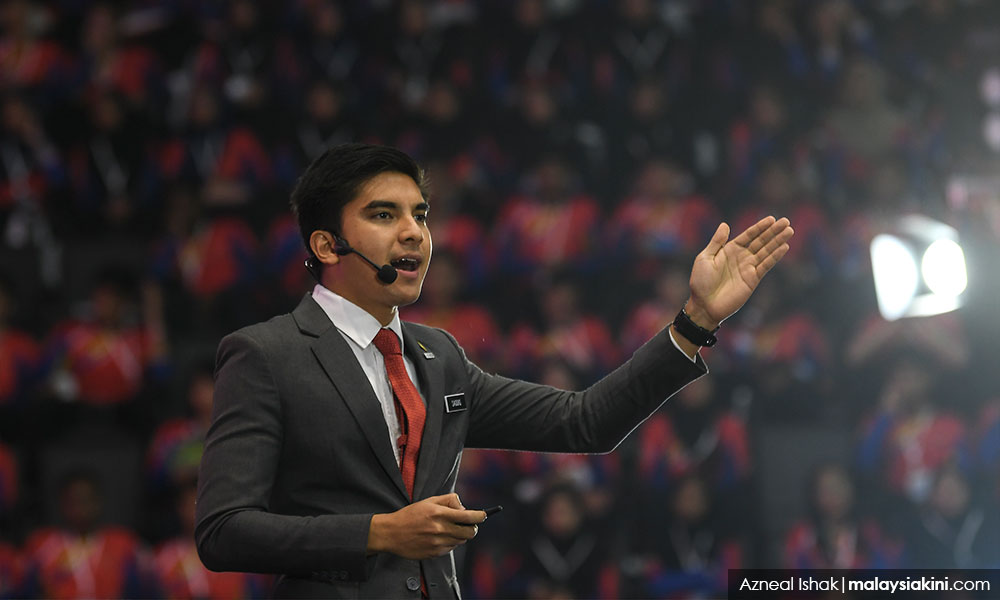 Syed Saddiq (above) said Jalaluddin was welcomed to lodged a report with the MACC, adding that since the matter has been highlighted in the public, he has also instructed his officer to lodge a MACC report to invite scrutiny.
"Allah is my witness, if there is evidence of abuse of power and it is proven by MACC, I will be the first person to resign," he said.
He stressed that the contracts complied with the tender procedures.
Jalaluddin and Mohd Shahar Abdullah (Paya Besar-BN) had repeatedly pressed Syed Saddiq if he will resign if it is discovered that the contracts were not above board.
After Syed Saddiq made the undertaking, RSN Rayer (Jelutong-DAP) then demanded that Jalaluddin and Shahar too make a promise to vacant their parliamentary seats if it is proven that Syed Saddiq had not done anything wrong.
This led to a shouting match in the Dewan Rakyat but order was restored after deputy speaker Mohd Rashid Hasnon demanded them to toe the line and allowed Syed Saddiq to finish his speech.
– M'kini
.