'SOME HAVE ALREADY DEVIATED' – BUT HISHAM MUST BE LAUGHING: ZAHID WHO FROWNED AT HISHAM-AZMIN'S 'BACKDOOR GOVT' PLAN NOW WANTS TO TOPPLE PAKATAN'S PERAK GOVT WITH THE HELP OF BERSATU ULTRAS
Umno president Ahmad Zahid Hamidi (above) hopes to oust the Perak state government before the 15th general election (15 GE).
He said this when asked for his response to a viral video in which Perak Menteri Besar Ahmad Faizal Azumu is overheard complaining about his DAP coalition partners.
"For me, that's their problem. What is important to me is that in Perak we only have a two seat deficit (compared to Pakatan Harapan).
"And two have already deviated," he said vaguely.
"I hope we do not have to wait until the 15th General Election," he said, when met by reporters at a meet and greet session at Pekan Kukup today.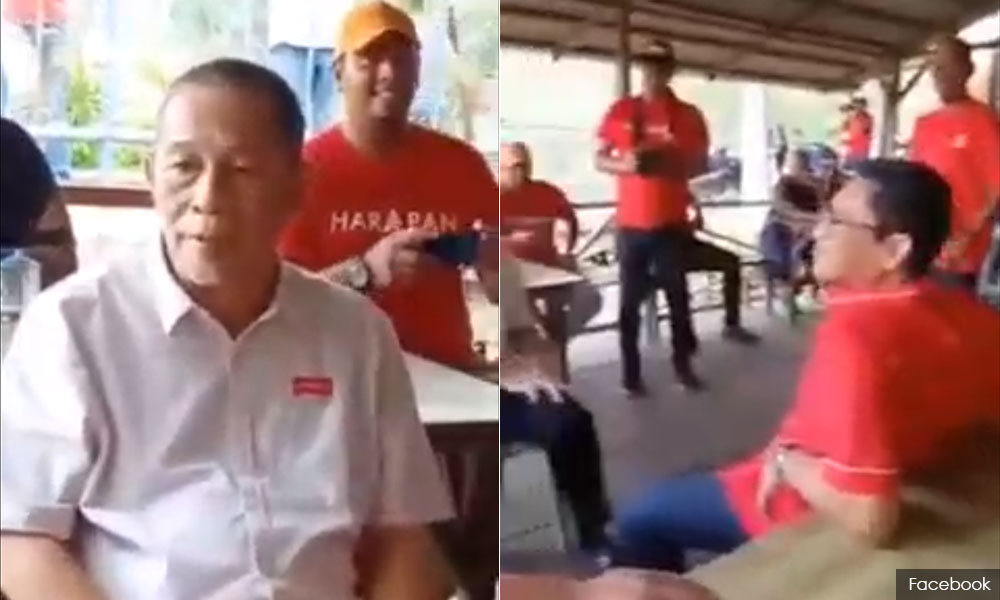 Yesterday, the video broke which showed Faizal (above, right) having an informal discussion with several individuals, in which the menteri besar spoke about waging a desperate battle on his own to safeguard the interests of the Malays and Islam.
"In Perak, I am fighting a desperate battle alone against 'puak-puak' (factions) DAP. I want to defend the land of the Malays, I want to champion our religion.
"(But) I do it, slowly. 'Alhamduillah' (thank God), my Umno friends (in Perak) do not scold me like this," he said
Pakatan Harapan's candidate in Tanjung Piai, Karmaine Sardini was also seen in the video recording.
The menteri besar has since claimed that his remarks were taken out of context, and denied there is a rift with DAP.
Meanwhile, Ahmad Zahid, who is also Bagan Datok MP, said the issue had arisen because DAP did not give Faizal its support.
"The problem in my state is the DAP does not support the MB (menteri besar) Perak.
"We know they have a Malay candidate for the MB post there," he said, in an apparent reference to DAP's Tebing Tinggi representative Abdul Aziz Bari.
Perak PKR chief Farhash Wafa Salvador Rizal Mubarak yesterday went on record to attack Faizal's performance as menteri besar, saying that his remarks were embarrassing, and if Faizal considered DAP as a foe in the state government, then he should not be the menteri besar.
MKINI
.