BOMBSHELL EXPOSE – AZMIN'S GAY SEX SCANDAL NOT THE ONLY SHOCKING THING ABOUT HIM & HIS 'GANG': FIRST THEY TRIED TO PARTY-HOP TO BERSATU – BUT DR M ONLY WANTED MALAYS; SO THEY TRIED TO SHIFT TO GERAKAN – BUT THAT DIDN'T WORK; NOW THEY ARE TRYING TO FORM A NEW PARTY OF THEIR OWN
PKR deputy president Mohamed Azmin Ali wanted to form a new party when the tussle between him and party president Anwar Ibrahim heightened, according to the party founder Syed Husin Ali.
This was one of the three plans Azmin tried to work out recently, the PKR veteran said in an interview with Malaysiakini.
However, PKR leaders close to Azmin have denied this allegation.
Syed Husin (photo above), who is also PKR Political Bureau member and PKR Advisory Board deputy chairperson, said he has personal knowledge that Azmin was serious about setting up a new party.
He was referring to the series of events that took place after the circulation of a sex video implicating Azmin broke out in mid-June.
"It is well known that they (Azmin and his faction) had three plans from the beginning. The first one was to join Bersatu, but there are some non-Malays in their group and they would have no place in Bersatu," Syed Husin said.
"They then tried Gerakan and there was a move to check out Gerakan. But Gerakan is too close to BN and some of them are not happy with this.
"I have personal knowledge as to who was negotiating. And I have personal knowledge of the Gerakan leadership wanting to meet Anwar to discuss the matter, but Anwar refused to meet them.
"A very senior member of Azmin's faction met with Gerakan and the Gerakan leader had admitted to this," Syed Husin elaborated.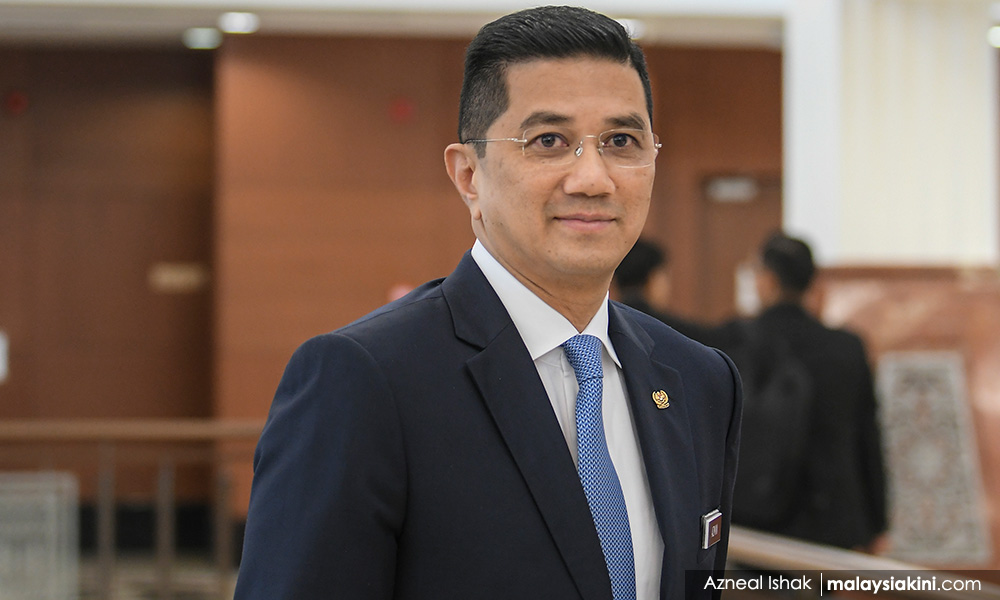 "And the third thing they tried to do was to form a new party. At one stage, he (Azmin) was serious about it.
"Many of us were saying if they formed a new party, that will be the end, the death for his gang," he said.
The PKR founder believes that Azmin (above) and his team also planned to provoke the party to sack them by continuously not attending the party meetings, so they can become "heroes".
When contacted, PKR vice-president Zuraida Kamaruddin – who is one of Azmin's top lieutenants – said a new party was "never" discussed.
"God willing, we will remain to strengthen the party (PKR)," Zuraida said.
Other Azmin-aligned PKR leaders, such as Women's chief Haniza Talha and Bukit Melawati assemblyperson Juwairiya Zulkifli, also denied there were discussions about forming a new party.
Azmin and Zuraida were absent from the weekly Political Bureau meetings and the monthly PKR Central Leadership Council meetings this year, said Syed Husin.
PKR was reportedly instructing its leaders to abide by party discipline by attending party meetings.
"They would want to be sacked (but why would we do that ?) Now, it is almost a Catch-22 situation as they are not sacked," he said.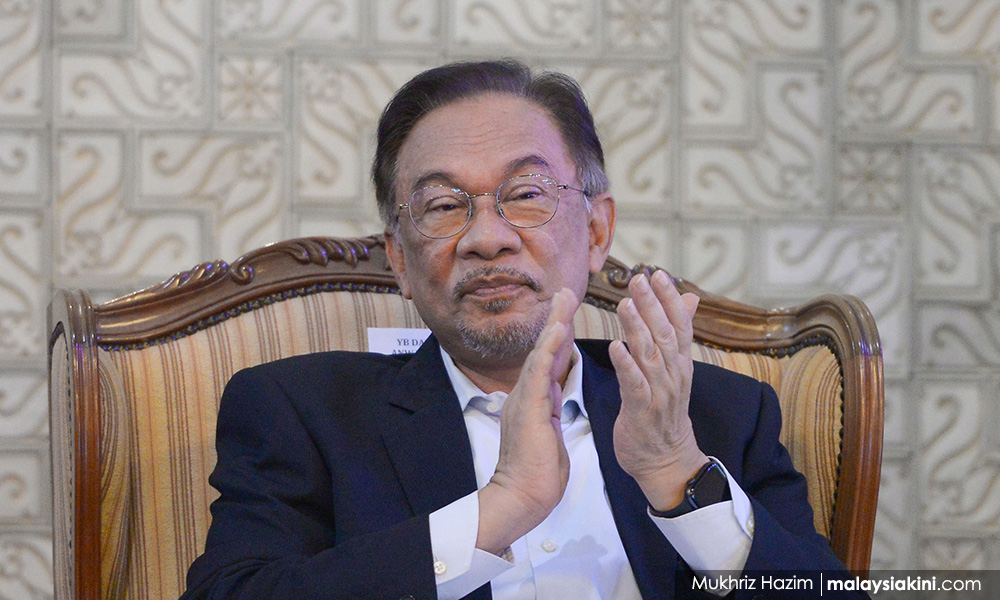 Anwar (above) and his deputy had openly exchanged fire after the circulation of the sex video implicating Azmin in June.
On July 18, a total of 26 PKR leaders and senior members, including 14 MPs, urged Anwar to stop issuing remarks that can split the party.
Anwar claimed he has the majority support of lawmakers to become the next prime minister. He also organised a retreat attended by more than 120 leaders to display his strength.
Syed Ali also dismissed the notion that the party is still split, saying that Anwar has the backing of 93 percent of the party divisions.
"The people said there is a split in Keadilan. When there is a split, it means each faction controls half (of the members' support). But that is not the case.
"Some 93 percent of PKR divisions and 133 out of the 140 PKR leaders who attended the retreat in Port Dickson supported Anwar.
"In other words, Azmin and Zuraida belong to the small minority now," Syed Husin said.
He said it was unfortunate things turned out this way for Azmin, who succeeded him as the party deputy president in 2010.
Syed Husin decided to give way and not contest in the PKR leadership election back then to give way for a younger leader. Azmin had then defeated Zaid Ibrahim for the post of deputy president of the party.
– M'kini
.