NON-MALAY CEO WORSE THAN FALLING FURTHER INTO POVERTY? DESPITE WORRISOME SITUATION, FT UMNO YOUTH ONLY KNOWS HOW TO WARN AGAINST APPOINTING A CHINESE AS SIME PROPERTY'S NEW CEO
Federal Territories Umno Youth Chief Mohamed Nizham Abdullah Hamidi has raised concerns about the speculated appointment of corporate leader Voon Tin Yow as Sime Darby Property's new CEO.
Nizham said even though the company said this was speculation, such an appointment could threaten the Malays' economic standing.
"If Voon's appointment happens, it is very worrying because Sime Darby is a platform to help Malay professionals and traders compete in the challenging business world.
"Voon may not be able to appreciate this struggle, but he is also part of Ecoworld, which is always chasing after profits instead of prioritising the people," he said at a press conference in Kuala Lumpur today.
Last month, rumours emerged that Voon, who is currently the Ecoworld executive director, would be taking over from acting CEO Wan Hashimi AlBakri Wan Ahmad Amin Jaffri.
However, Wan Hashimi said at a press conference on Aug 29 that this was just speculation.
Nizham said appointing Voon would change the make-up of Sime Darby's senior management, which is already 60 percent non-Malay.
"We feel that it is a responsibility to comment on this case publicly as it involves the interests of the public, especially the Malays who are the majority," he said.
Nine out of 15 of Sime Darby Property's corporate leadership are non-Malays.
However, eight out of 10 of its board of directors are bumiputra, chaired by former Bank Negara governor Zeti Akhtar Aziz.
Meanwhile, Nizham also raised a concern about speculation that Voon would be paid RM265,000 a month compared to the RM62,000 monthly salary paid to Wan Hashimi.
It is unclear where this figure emerged.
Blogger A Kadir Jasin, who is also Prime Minister Dr Mahathir Mohamad's media advisor, was among those who speculated about Voon's potential payout on social media last month.
CAP criticises Putrajaya turning deaf ear to alarm bells about poverty
The Consumer Association of Penang (CAP) today criticised Putrajaya's oblivious attitude despite alarm bells raised by experts about the state of poverty in Malaysia.
"CAP is shocked by this observation because it shows that despite calls by highly credible experts – both Malaysian and international – to address this serious issue, their calls had fallen on deaf ears as witnessed by the Economic Affairs Ministry's response to Professor Alston's statement last month.
"The government appears to be oblivious to the poverty scandal in their hands.
"What it exposes is that the problem is not simply about poverty measurement but about the institutional blindness in government to recognise and address our poverty issue," said CAP president Mohideen Abdul Kader.
Last month, UN special rapporteur on extreme poverty and human rights Philip Alston (below), in his report, said Malaysia was "severely underreporting" its poverty figures.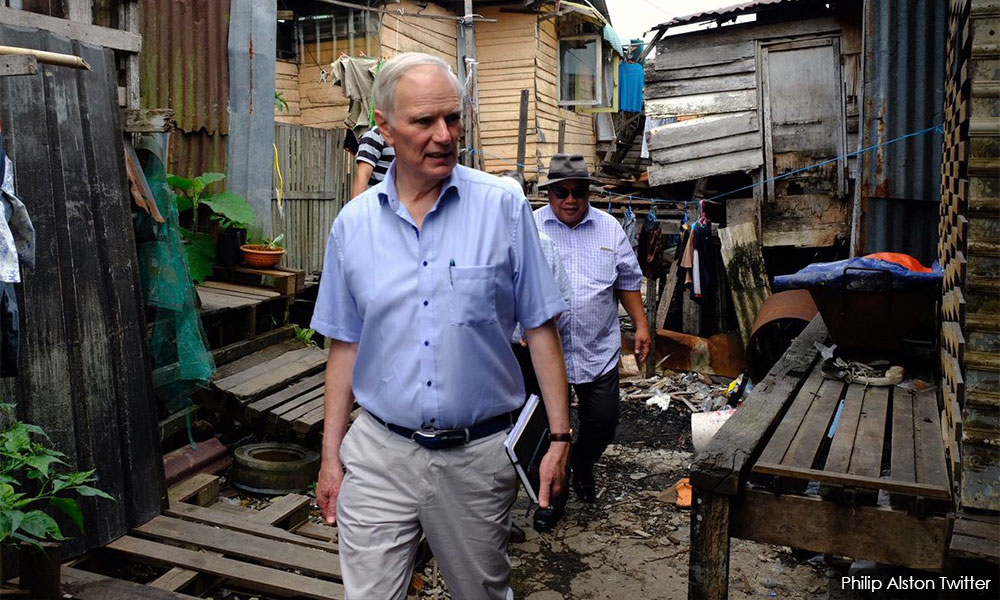 Alston had said Malaysia's official poverty rate of 0.4 percent was unrealistic and the actual figure was closer to 15 percent.
"The use of a very low and highly unrealistic poverty line obscures the more troubling reality that millions of families scrape by on very low incomes and there is significant hardship in urban as well as rural areas," he had said.
Economic Affairs Minister Mohamed Azmin Ali had defended Malaysia's poverty numbers.
"While the government appreciates the effort by the special rapporteur in raising awareness on issues of poverty, certain comments are baseless and uncalled for," he had said.
Mohideen (below) pointed out that Alston was not the first person to raise concerns about Malaysia's poverty numbers.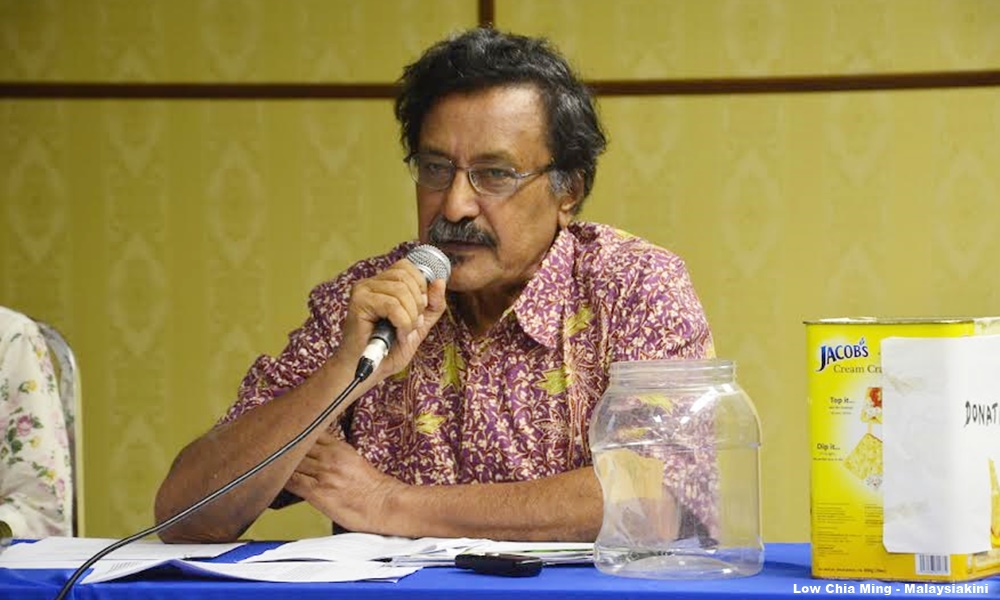 "Information has appeared in the public media that this issue has been raised numerous times in the past by various policy experts.
"This includes a February 2018 study published by the United Nations Children's Fund (Unicef) and DM Analytics that found that almost all of the children living in low-cost apartments in Kuala Lumpur were in relative poverty and seven percent were in absolute poverty.
"Similarly, in a recent statement by the World Bank, it has emerged that Professor Martin Ravallion, renowned poverty scholar and former World Bank official, had raised alarm bells about the questionable poverty measurement data utilised by the government.
"It is important to note that his observation was made while he was holding the Royal Ungku Aziz chair of Poverty Studies at Universiti Malaya," he said.
"What is the cause of this institutional blindness? Why are the guardians of policy-making not listening to the concerns of the experts, much less the voices of the poor? Is it a matter of bureaucratic incompetence or structural administrative failure?
"Is it the outcome of political interference and elite-capture that entrench the marginalisation of particularly vulnerable communities? Or is it institutional racism? These questions need to be addressed and answered comprehensively," he said.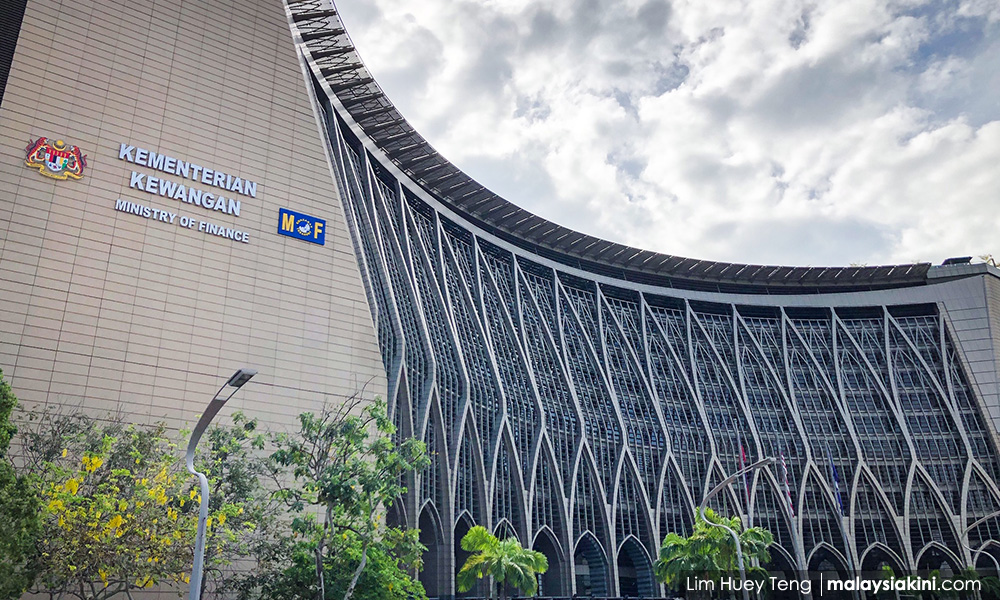 Mohideen added that more worryingly, these same "blind institutions" are formulating policies, programmes and budgets to spend for public development.
"At this very moment, they are busy planning the 12th Malaysia Plan. How can the public be assured that these policies will be designed based on an accurate understanding of poverty and development outcomes?
"How can we ensure that marginalised communities in Sabah and Sarawak, or the Orang Asli, or populations dispossessed by property development projects, or struggling members of the B40, or our youth in the gig economy are able to be counted and made legible for public policies that will bring real tangible benefits?" he said.
Mohideen said the CAP is pleased to note that DAP supremo Lim Kit Siang, who is the Iskandar Puteri MP, has backed calls for a royal commission of inquiry on poverty.
He reiterated CAP's calls for the RCI to establish an accurate picture of poverty in Malaysia.
He added that the RCI could also identify institutional weaknesses in developing effective development and poverty alleviation policies as well as recommend reforms to the government.
– M'kini
.