THE END OF 'BOSSKU' AFTER 5 DAYS OF BOMBSHELL REVELATIONS FROM HIS OWN TRUSTED AIDE: PINNING THE BLAME ON JHO LOW FOR 1MDB WILL NOW BE IMPOSSIBLE FOR EX-PM
The first five days of former prime minister Najib Abdul Razak's 1MDB graft trial has seen his former special officer Amhari Efendi Nazaruddin emerge as an important witness for the prosecution.
Amhari, 43, who worked for Najib for around 10 years, had provided details on the inner-workings of officers in the Prime Minister's Office (PMO) and their heavy dealings with 1MDB-linked businessperson Low Taek Jho, or better known as Jho Low.
Amhari first started his career in Bank Negara Malaysia after graduating in 1999, before he was seconded to the Economic Planning Unit in 2006 as a special officer for Mohd Effendi Norwawi, then minister in charge of the Economic Planning Unit at the Prime Minister's Department
Two years later, he returned to the central bank as manager of the Malaysia International Islamic Financial Center, where he served for about two months when he was offered to become Najib's special officer.
Again being on secondment, Amhari was tasked with managing social media and online communications for Najib, who was then the deputy prime minister. Other tasks include promoting the 1Malaysia brand.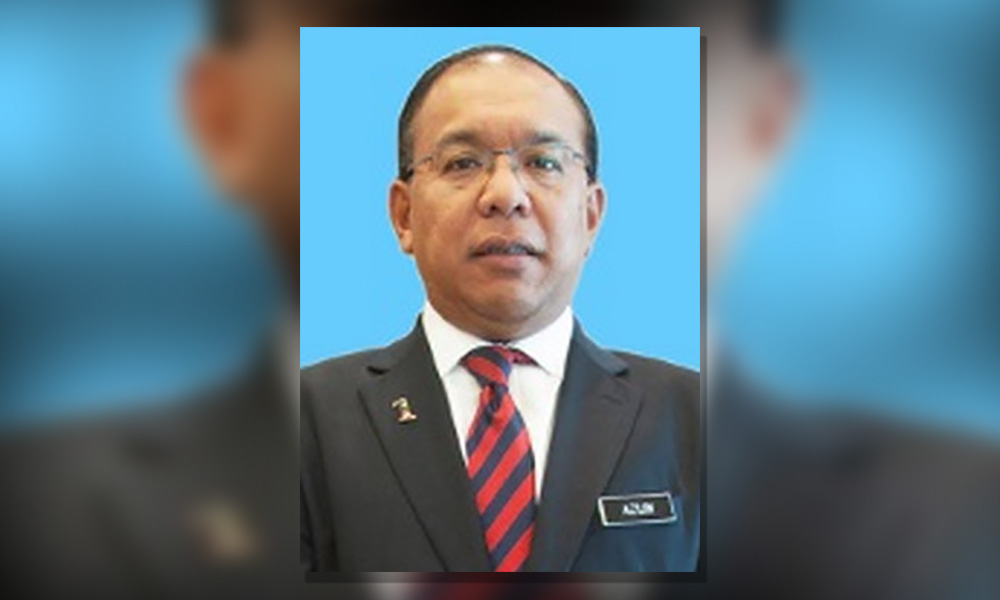 Amhari was put under the supervision of Azlin Alias (photo). When Najib became the sixth prime minister in April 2009, Azlin was made the director of PMO's Economic Division, and Amhari was made special officer to the PM attached to the same division.
After Azlin's death in a helicopter crash in 2015, Amhari was later given Azlin's tasks which include highly confidential dealings on behalf of the prime minister.
In 2016, Amhari was transferred from Bank Negara to Khazanah Nasional Bhd, where he received RM55,000 monthly salary. He earned RM25,000 a month when he was with the central bank.
According to his testimony in court, since his transfer to Khazanah Nasional, Amhari earned a total of RM75,000 monthly which included another RM20,000 as a director of Orb Solutions Sdn Bhd, which was set up in 2010 to facilitate Najib's online presence.
Highlights of his testimony are as follows: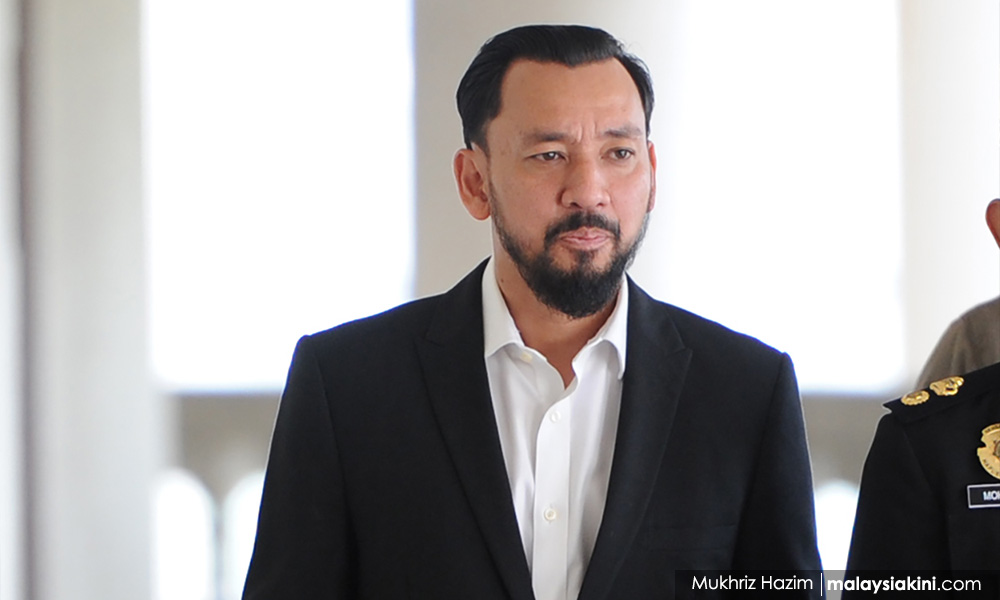 1) Najib's officers had secret meetings with Jho Low
Amhari (photo) claimed that he and his then superior in PMO, the late Azlin Alias, had met Jho Low in secret on 1MDB matters but only realised it became a scandal when the company started surfacing in the news.
According to him, this was because their work was divided into silos and only Najib and Jho Low "have the fullest picture on the manoeuvrings they were planning".
He said the meetings with Jho Low took place at night at the Prince Hotel in Kuala Lumpur during which major projects and decisions were discussed.
2) Amhari claimed Jho Low was in the Najib family's inner circle
Amhari first met Jho Low in 2007 when he was a special officer to Effendi. He said from the time he met Low, the businessperson spoke a lot about Najib's family as if he was in the family's inner circle.
According to Amhari, Low said he was introduced to Najib through the latter's stepson Riza Aziz, whom he knew since his teenage years.
"Many times Jho spoke about his frequent meetings with Najib's family, and sometimes he knew more about plans that had been made by Najib's family when I myself, as his special officer, did not even know about it," Amhari said.
He also claimed that Najib's wife Rosmah Mansor often received calls from Low.
3) Jho Low knew more than Najib's own officers
Amhari testified that Najib often met with Low to discuss things including confidential matters.
Describing Low as an "important advisor" to Najib, he said the fugitive businessperson had known Najib even before Amhari became his special officer and Low was very close to the former prime minister and his wife Rosmah Mansor.
Amhari said there were also instances where special instructions involving confidential matters were given to him or Azlin by Low.
He believed that Najib had approved these instructions because upon checking with Najib, most of the times he was aware of them and ordered Amhari and Azlin to follow the instructions given by Low.
Amhari also testified that he believed Low was a "master manipulator", who was able to get what he wanted.
"Throughout my experience in dealing with Low, I found that he is smart and manipulative when dealing with officers of various levels and ranks, from Malaysia or overseas, most of who were known to Najib," he said.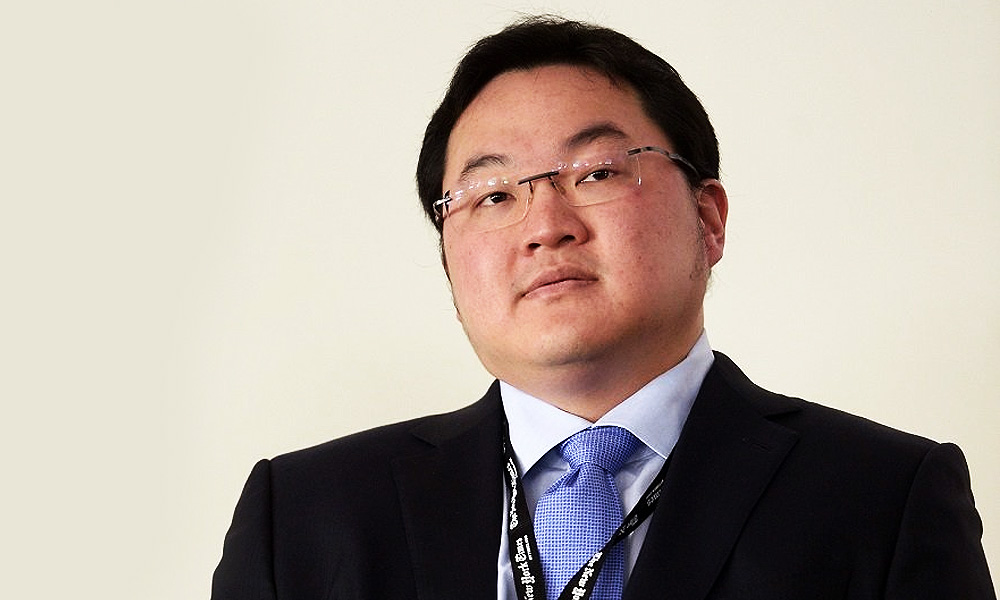 4) Jho Low used Najib's aides to open bank accounts
The court heard that in 2012, Amhari and Azlin had to open bank accounts overseas under Low's (photo) orders.
Amhari said Low had claimed the accounts would be open as "standby" or "just in case" accounts which the businessperson would manage.
Although both of them were worried, Amhari said he and Azlin had to follow Low's order as they feared that something bad would happen to them or their careers should they went against the instructions.
Amhari testified that he learned in 2016 that his account with BSI Switzerland had over US$800,000 when he received a call from the bank. The account, however, had to be closed on BSI's order and Amhari had to open another account in Bangkok.
He claimed that both accounts were under Low's control and he did not know what happened to the money in the accounts.
5) Low ordered all meeting documents to be destroyed
The court heard from Amhari that Low had constantly reminded both him and Azlin to destroy documents after every meeting.
Besides documents, the officers were also told to delete every email and Blackberry Messenger chat that Low had sent them.
According to Amhari, while he did destroy documents from their discussions, there were some that he overlooked.
He, however, believed that Azlin might have destroyed all documents in his possession as he knew Azlin was someone who had a high sense of secrecy.
6) Jho Low met the Agong on TIA, 1MDB's predecessor
In 2008, Amhari said he was roped in to join a meeting on the setting up of the Terengganu Investment Authority Bhd (TIA), 1MDB's predecessor.
He said this was done on Low's order who claimed Najib had given his approval.
The meeting was held at the Istana Terengganu in Kuala Lumpur and chaired by the then Yang di-Pertuan Agong Tuanku Mizan Zainal Abidin.
According to Amhari, Jho Low had proposed a plan to set up TIA to the ruler then, but Tuanku Mizan did not give any decision.
Amhari said he first learned about the plan to set up TIA from Low during a fundraiser at the businessperson's home in Jalan Kia Peng, Kuala Lumpur.
He said Low informed him that TIA would be modelled after Abu Dhabi's sovereign wealth fund Mubadala and that the investment authority was Najib's "baby project".
Amhari also testified that Low was involved in planning 1MDB's cooperation with IPIC and Aabar. However, he said that he did not have much information as most of the discussions were handled by the late Azlin.
7) Low crafted narrative for 1MDB's damage control
Once 1MDB became a public scandal, PMO, especially Azlin in his capacity as Najib's chief private secretary had to work on solutions to protect the former prime minister's image.
Amhari said Low had played a major role in damage control efforts where he prepared talking points as well as an action plan for PMO to implement.
The businessperson had also come up with FAQs for the PMO to use when answering questions regarding the troubled state investment fund.
At one point, according to Amhari's testimony, Low had also prepared a document which included a denial that the businessperson had any role in 1MDB.
Amhari said when Malaysian authorities established a task force to investigate 1MDB, Low had handed to him and Azlin documents to prove, among others, that no offence was committed by Petrosaudi.
He said while he believed that the letters were original, Low could have obtained them as he had the capability and influence to do so.
8) 1MDB's 'rationalisation plan' came from Jho Low
Somewhere between late 2014 and early 2015, Amhari received a document prepared by Jho Low detailing his plan to settle 1MDB's debts.
He said the document titled "1MDB Rationalisation Plan Overview: Accompanying Notes" explained the rationalisation plan for 1MDB.
"Because the 1MDB issue then was not so good, the plan was to sell all 1MDB's assets and liabilities and to close down the investment fund…and cover the debt faced by 1MDB.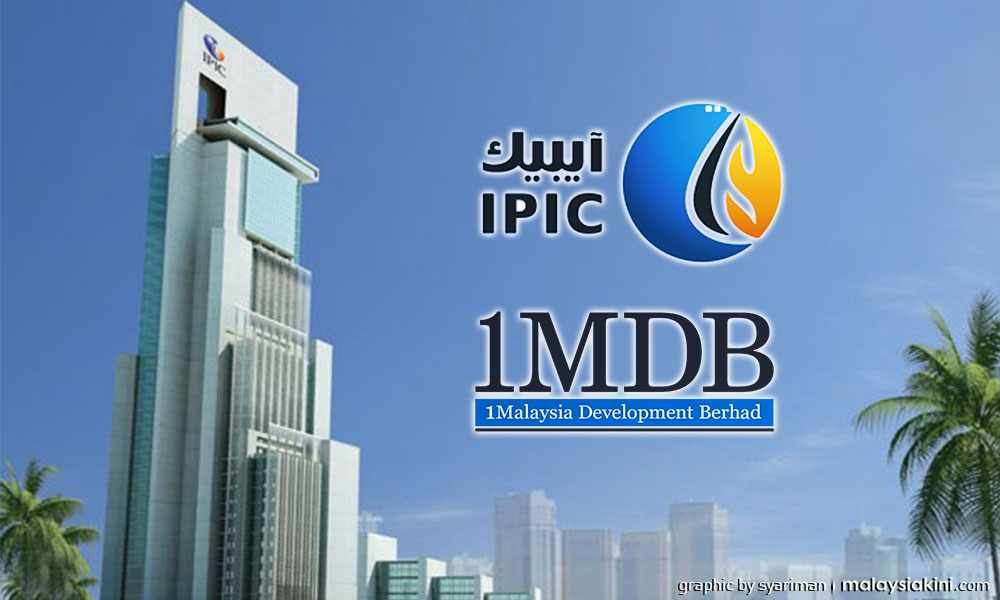 9) Najib ordered Amhari to negotiate the IPIC settlement
In 2016, when Abu Dhabi planned to bring Malaysia to the international court over 1MDB's debt to the International Petroleum Investment Company (Ipic), Najib ordered Amhari to go on a negotiation mission.
Amhari was told to negotiate with Mubadala – Abu Dhabi's investment company – chief executive officer Khaldoon Mubarak in Abu Dhabi.
"Najib explained that if Abu Dhabi dragged Malaysia to the international court for failure to pay bond debts guaranteed by Ipic, it would affect bilateral ties between the countries and also pose political risks in the next general election.
"At that time, the 1MDB issue was still a hot topic worldwide," he testified.
Amhari said a series of negotiations were carried out before a settlement agreement was finally signed by both parties in mid-2017.
10) Three China deals intended as a bailout for 1MDB
About the same time when negotiations with Abu Dhabi was ongoing to reach a settlement on 1MDB's debts, Amhari said he was ordered by Najib to be involved in China-Malaysia investment talks in order to bail out 1MDB.
"I can also confirm that my visit to China (in 2016) was only known by Low and Najib," Amhari said.
The projects he meant were the East Coast Rail Link (ECRL), Multi-Product Pipeline (MPP) and Trans-Sabah Gas Pipeline (TSGP) projects.
Referring to a document titled "Action Point: China-Malaysia Economic Programme" that was emailed by Low, Amhari said the email was meant to ensure Najib gave Terence Geh, an associate Low, the role of coordinator for the 1MDB and SRC International debt resolution programme linked to Malaysia-China investment talks.
He said the document proposed projects that can bail out 1MDB.
In Nov 2016, Najib travelled to China to secure several agreements.
Amahri said the agreements were:
Engineering, procurement, construction and commissioning agreement between China Communications Construction Company (CCCC) with ECRL Sdn Bhd, and China Petroleum Pipeline Engineering Co Ltd (CPP) with Suria Strategic Energy Resources Sdn Bhd (SSER).
Funding agreement between the Exim Bank of China and ECRL, and between the bank and SSER.
A Renminbi Bond Underwriting Agreement between China and ECRL, and between SSER and a China party.
– M'kini
.