MAHATHIR CAMP CONTINUE TO PLAY THEIR SICK MIND GAMES: AS DAP, PKR MINISTERS STAND FIRM ON KICKING ZAKIR NAIK OUT – DR M ALLY RAIS YATIM AGREES FUGITIVE 'TERROR GURU' SHOULD BE DEPORTED – BUT WANTS DAP TO 'BRAINWASH' 'RACIST' DONG ZONG
Two DAP and one PKR ministers today said they have raised the issue of preacher Zakir Naik's presence in Malaysia and the controversy he has caused during the cabinet meeting today.
"We have expressed our position which is that action must be taken and that Zakir Naik should no longer be allowed to remain in Malaysia.
"The prime minister has taken note of our concerns. We leave it to him to consider the position and to decide soonest possible what will be done to deal with the problem," Communications and Multimedia Minister Gobind Singh Deo and Human Resources Minister M Kulasegaran said in a joint statement today.
The two ministers have, among others, raised comments made by Zakir during his ceramah in Kota Bharu last week.
In the interim, the duo said Zakir should no longer be allowed to hold any more events.
"We also reiterate the concerns raised by many over speeches and statements of his which have been inflammatory in nature.
"We, therefore, express our objections to Zakir Naik, in the meanwhile, holding any further events here in Malaysia or making further statements which impact on race relations and public order," they said.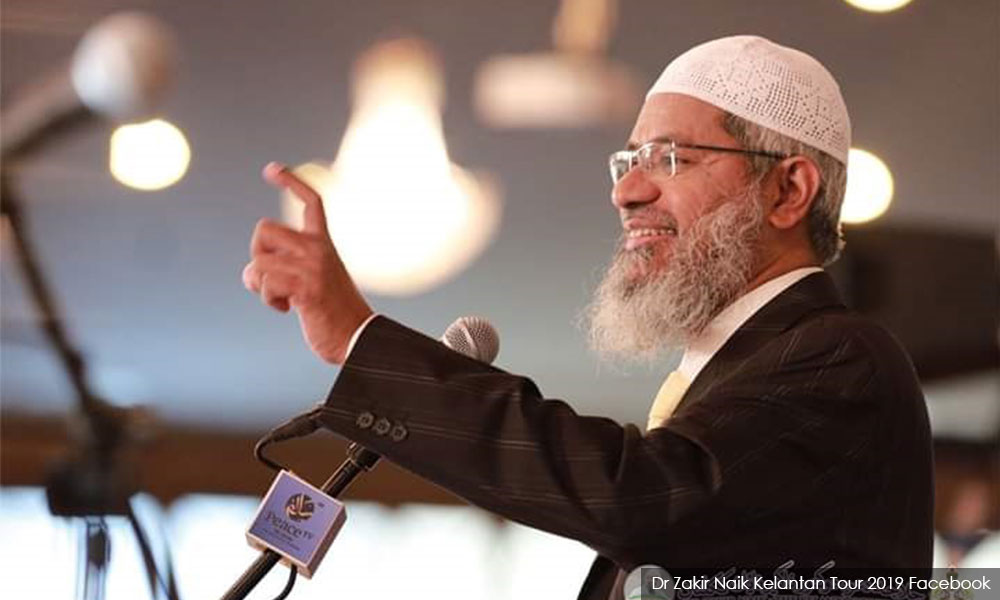 Water, Land and Natural Resources Minister Dr Xavier Jayakumar raised many of the same points as his two cabinet colleagues, adding that Zakir should not be allowed to make seditious remarks.
"This country has always maintained its peace and values through tolerance and well-being amongst its various races and religions. We are, after all, a multiracial country.
"We do not need such individuals to issue seditious statements with the intent to drive the wedge between Muslims and non-Muslims in Malaysia," he said.
He warned that if Zakir's remarks are ignored, it would set a bad precedent and could potentially divide the people along racial and religious lines.
The preacher had attended last week a series of events in Kelantan as part of a roadshow by the PAS-led state government.
During one of the events, Zakir had suggested that Hindu Malaysians were more supportive of the Indian prime minister Narendra Modi than Malaysian prime minister Dr Mahathir Mohamad.
He later explained that his comment was taken out of context and that he was speaking in the context of Hindu Malaysians supporting Modi to have him extradited, instead of Mahathir who has defended him.
During the same event, Zakir had also said if he is to be sent out of the country, so should the Chinese who are "old guests" in Malaysia.
Zakir, who is wanted by authorities in India on money laundering charges, has a permanent citizen residency in Malaysia.
Mahathir has baulked at suggestions to extradite him, expressing concern that he won't receive a fair trial.
However, the prime minister had said he was open to sending Zakir to a country that is willing to accept him.
Rais Yatim backs Zakir Naik's extradition to India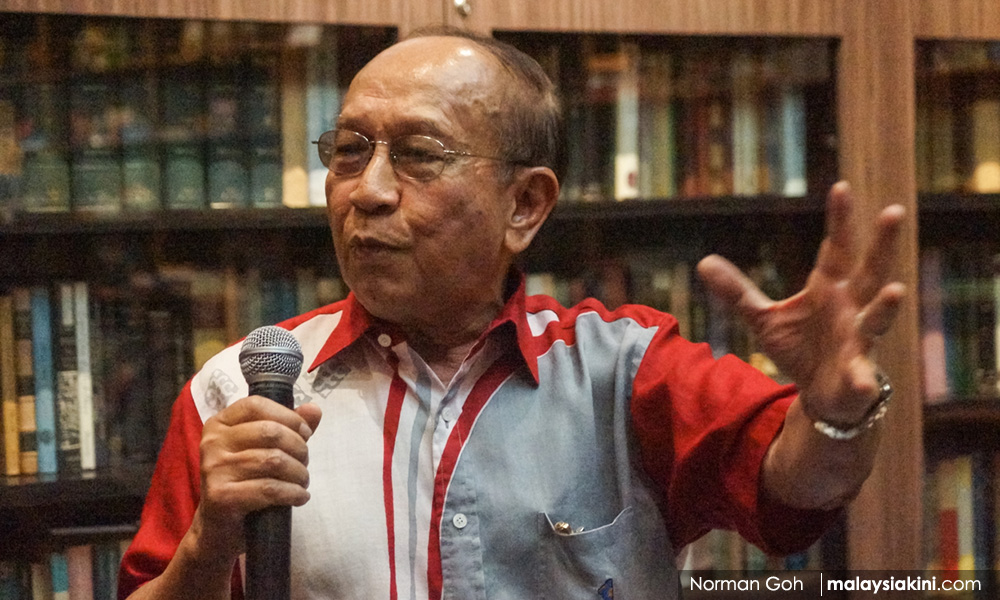 Former minister Rais Yatim (photo, above) has backed calls for controversial preacher Zakir Naik to be deported to India.
Rais said this is after Zakir, an Indian national, stirred up controversies in Malaysia.
"Before Zakir Naik stayed here, we were living in harmony. Now he has unsettled the Hindus with his comments belittling them.
"Zakir is playing the role of an instigator. It is best that he is returned to India," he said.
Rais said, Malaysia keeping Zakir, who is wanted by Indian authorities on money laundering charges, was creating a diplomatic issue.
"Because of him, the Malaysia-India relation is cold. We have a lot more work to do," he said in a Twitter post.
Zakir, in a speech last week, had suggested that Hindu Malaysians were more supportiveof Indian Prime Minister Naderan Modi than Prime Minister Dr Mahathir Mohamad.
Explaining his comment today, Zakir claimed his speech was taken out of context.
Rais: DAP must 'brainwash' Dong Zong
On the khat issue, which has turned racial, Rais urged DAP leaders to rein in Dong Zong which had branded the policy as a form of "Islamisation", prompting Mahathir to call the Chinese educationist group "racist".
"The vocalness of Dong Zong and its allies is due to them knowing that the need to be courteous is no longer there.
"Malays are in disorder and politically divided. Now, (DAP supremo) Lim Kit Siang and his colleagues must brainwash them," he said in a separate Twitter post.
The government had planned to implement Jawi khat lessons in the Standard 4 Bahasa Malaysia textbook.
The Education Ministry had since reduced the planned six pages of lessons to three and made learning optional, but unhappiness in the non-Malay community has persisted.
– M'kini
.