A FIGHT BETWEEN OLD & NEW MALAY 'PROXY CRONIES'? MALAY CHAMBER OF COMMERCE SUSPENDED OVER RM5 MILLION 'DONATION', NOT HOLDING AGM
FAILURE to convene the 2018 annual general meeting on time is among the reasons the Registrar of Societies (RoS) suspended the Malay Chamber of Commerce (DPMM).
The chamber also contravened its constitution by failing to hold an extraordinary general meeting within the required timeframe, said RoS.
The organisation also failed to get the green light from its executive council in relation to the management of RM5 million it received from Barisan Nasional before the 2018 general election, the RoS notice to DPMM sighted by The Malaysian Insight said.
The notice of suspension was made under Section 13(2) of the Societies Act 1966.
"The organisation deliberately breached the regulations of RoS, hence it is recommended that it be deregistered,"   the notice said.
DPMM was ordered to suspend all activities from July 31.
Unlawful termination of a member is another reason for the action against the business group.
The July 31 notice was signed by director-general of RoS Masyati Abang Ibrahim.
DPMM has 30 days to inform RoS why it should not be deregistered.
DPMM secretary-general Don Nazwin Don Najib confirmed the organisation's suspension.
The notice of suspension has also been making the rounds on social media.
DPMM is reportedly riven by internal conflict after 18 of its former members, including the deputy president, were accused of illegally using the organisation's name.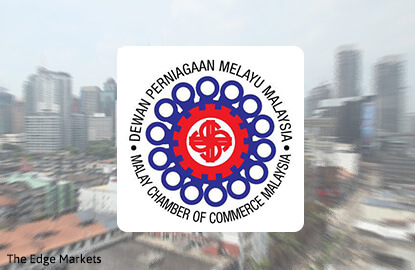 DPMM is also under the scanner for allegedly receiving RM5 million from the former Prime Minister's Department purportedly for a national entrepreneurship programme.
The fund was allegedly funnelled to the DPMM's Penang Foundation then chaired by DPMM president Rizal Faris Mohideen Abdul Kader.
A group of DPMM leaders have commenced legal action against Rizal over the RM5 million.
The row over the money has split DPMM office-bearers into two factions, each claiming to be the rightful leaders according to the law.
One faction is led by Rizal and the other by his former deputy, Syed Hussein Alhabshee.
Syed Hussein had the support from nine of the 15 state divisions present at the AGM held on June 15.
Rizal has denied allegations that his faction have misappropriated the RM5 million.
He said the money was allocated to the development of an e-commerce app called Go 4.0.
– https://www.themalaysianinsight.com
.