DISHONEST NAJIB HAS THE LAST LAUGH – MAHATHIR NOW ONLY AS 'HONEST' AS HIM: CORNERED, DR M FINALLY ADMITS MUCH-PANNED 3RD NATIONAL CAR TO BE FUNDED BY A GOVT AGENCY – OFFERS LAME EXCUSE 'IT WASN'T ME WHO APPROVED IT'
Prime Minister Dr Mahathir Mohamad today acknowledged that DreamEdge Sdn Bhd, the anchor company for the third national car project, was linked to the government.
He said a government agency had made its own decision to indirectly acquire stakes in DreamEdge after seeing a new national car project about to take off.
He distanced himself from the matter by saying that he did not approve of the government agency concerned indirectly investing in the third national car project.
"I suspect it is because the DreamEdge is doing a lot of things and seems to be capable, then some other government department would like to have a piece of the cake.
"It wasn't me who approved it but the thing has been done. So I have nothing to say," he told a press conference when attending the 21st anniversary of KLIA at Sepang today.
"Lots of government agencies, when they see something about to take off, they think they should have a piece of the cake," he said.
On Aug 9, DreamEdge, a Cyberjaya-based engineering firm was announced as the anchor company for the third national car initiative.
MCA president Wee Ka Siong then criticised the government for breaking its promise not to use public funds for the third national car project.
Wee said the direct links were clear as Venturetech Sdn Bhd was the largest shareholder in DreamEdge. Venturetech was fully owned by the Malaysian Industry-Government Group for High Technology (Might) which was in turn 100 percent owned by the government.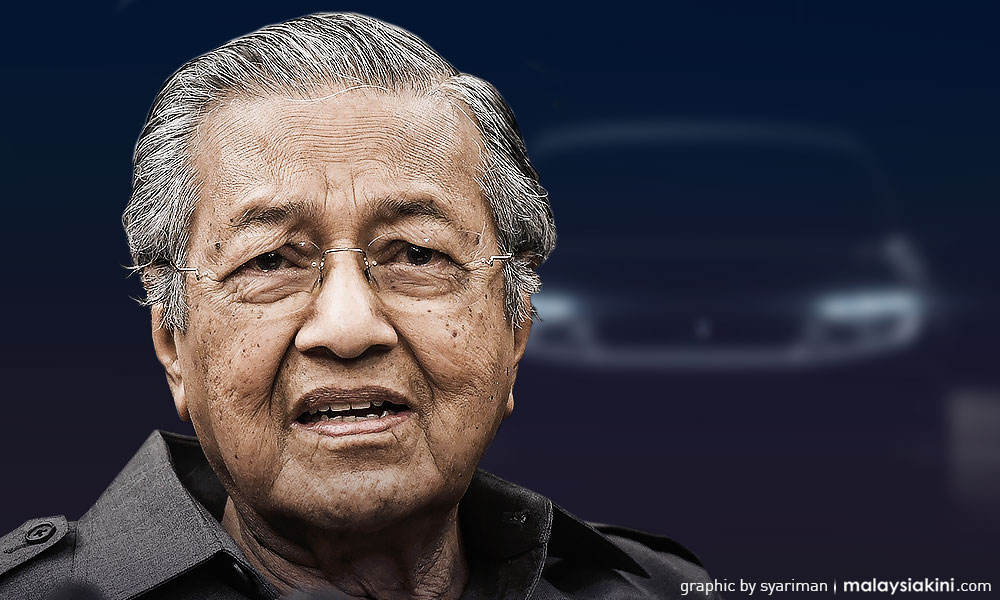 Wee pointed out that DreamEdge was 52.6 percent owned by Venturetech Sdn Bhd.
"And Venturetech is 100 percent owned by Might," he revealed in a Facebook post last week.
Wee also said DreamEdge's 2018 figures indicated revenue of only RM20 million and an overall loss, thus he claimed it had no financial strength to undertake such a large investment.
Mahathir, soon after becoming prime minister a second time last year, had mooted the idea of a third national car. He had assured that the project would be funded by private entities.
Questions have been raised over the capability of DreamEdge with the company planning to deliver its first model in 18 months. Key details of the project including its funding structure have yet to be revealed.
Asked today whether he was confident DreamEdge could meet its March 2021 target, Mahathir did not provide a direct answer.
"The automotive industry is not doing so well at the moment, we are moving away from the normal oil-based engine to hybrids and then to electric.
"We have to make that progress, so we wanted to have a third car," he said.