EXPLOSIVE TELL-ALL TESTIMONY FROM EX-MINISTER HUSNI SENDS NAJIB SCRAMBLING FOR COVER: 'HOTSHOT' LAWYER SHAFEE HASTENS TO LABEL HUSNI AN 'ANGRY MAN' – EVEN AS HE SEEKS POSTPONEMENT OF HEARING TO DEAL WITH EX-MINISTER'S SHOCK REVELATIONS
3.22pm – The testimony of "angry man" Ahmad Husni Hanadzlah leads to the postponement of tomorrow's hearing.
Lead defence counsel Muhammad Shafee Abdullah applies for tomorrow's matter to be moved to Thursday, saying that they need to consult their client on how to approach the former second finance minister.
"I have quickly checked (court documents and Husni's witness statement), it already indicated a certain serious contradiction.
"But I will have to seek instruction from my client (Najib Abdul Razak), because this testimony is very much the testimony of an angry man against my client," he says.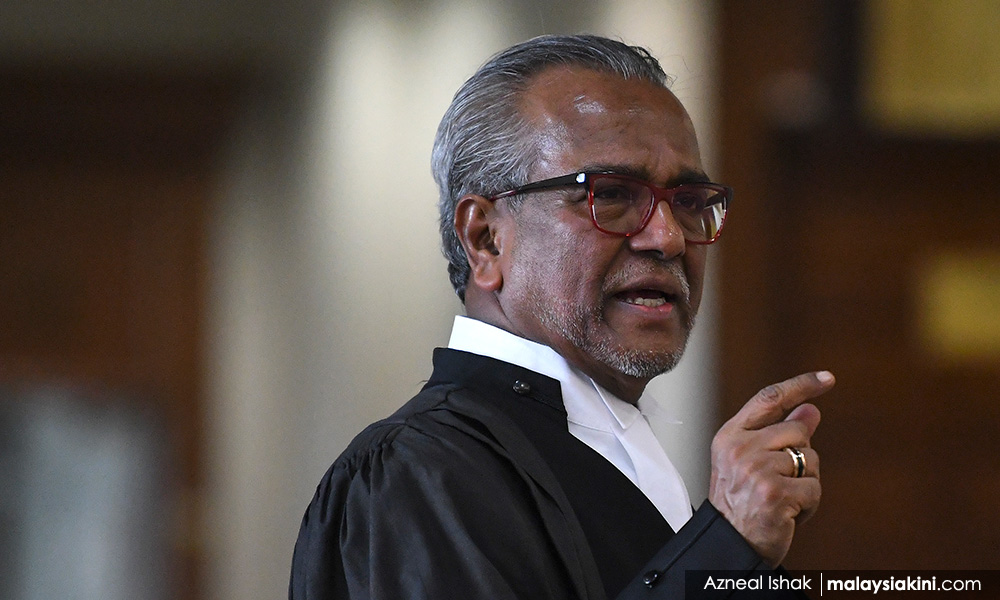 Shafee (photo) says the defence was taken by surprise by Husni's answers during the prosecution's examination-in-chief – especially in relation to what transpired regarding SRC International and the role of the finance minister.
"I want to know in what way he (Husni) was told not to be involved (in 1MDB among others), and when he said to the extent he had no choice, like he had a gun to his head," he said.
Shafee said the defence needs the whole day tomorrow to consult Najib about Husni's testimony.
He also points out that tomorrow morning, there is a Federal Court hearing on Najib's bid to disqualify former federal court judge Gopal Sri Ram from prosecuting in the RM2.28 billion 1MDB trial.
Prosecutor V Sithambaram raises no objection to the defence's postponement application.
He adds that the prosecution also needs tomorrow to arrange documentation to assist in the speedy resolution of the trial.
Nazlan then allows the postponement of tomorrow's hearing to Thursday at 9am.
MKINI
.