ROSMAH HAS THE LAST LAUGH ON MAHATHIR: CORRUPT TO THE CORE THEMSELVES, UMNO, MCA & MIC CHEER AS NAJIB RETURNS TO STEER BN – PERHAPS TO NEW HEIGHTS OF CORRUPTION
Once again Najib ascends to the Chairmanship of an Advisory Board. Clearly, the move is UMNO's idea of a defiant gesture.
Elsewhere it has provoked laughter.
However, there is little to laugh about in such blatant lack of remorse from a party and a man under whose 'Advisory Board Chairmanship' billions were looted from public pension and other funds in the name of development.
Clearly, Malaysia has a willing repeat offender on its hands and the courts and voters should judge both with that point in mind.
Najib appointed as chair of BN advisory board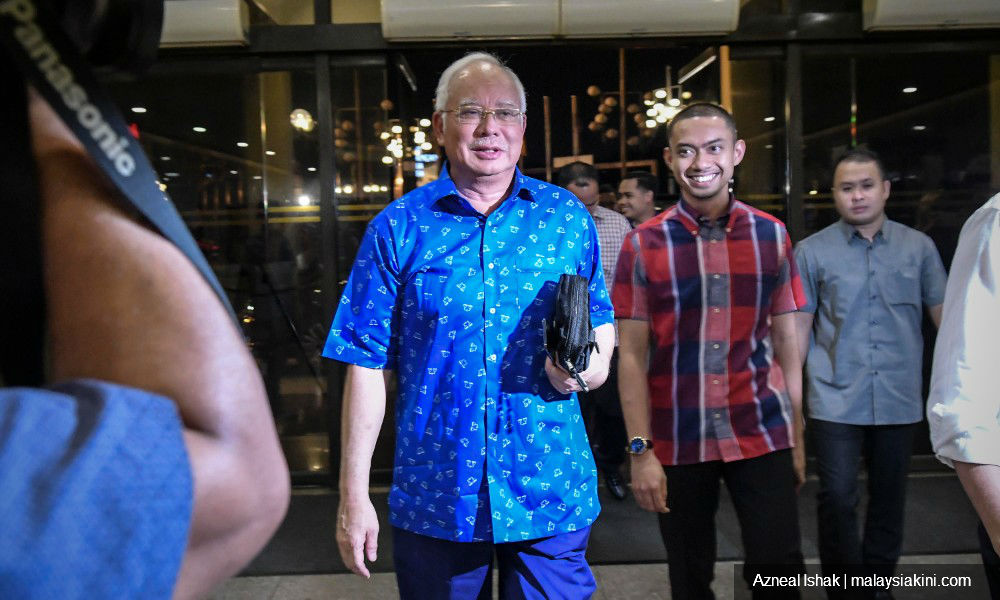 Former BN chief Najib Abdul Razak has been appointed as the chairperson of the coalition's advisory board today.
Umno secretary-general Tengku Adnan Tengku Mansor made the announcement in a statement today.
"Former prime minister Najib has been unanimously appointed by the BN supreme council that has met tonight, as the BN advisory board chairperson.
"He will assist BN in restoring the people's support in the party," he said.
The BN supreme council had met at Putra World Trade Centre in Kuala Lumpur today.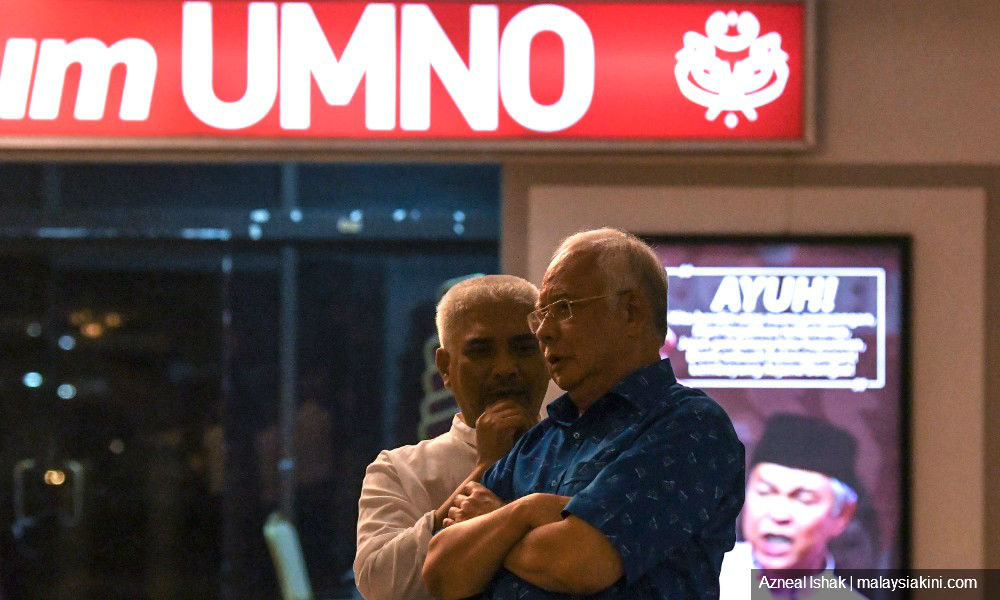 Those in attendance at the meeting included Umno president Ahmad Zahid Hamidi, Umno deputy president Mohamad Hasan, MCA president Wee Ka Siong, and representatives from Umno's youth and women's wings.
Najib was also present at the meeting.
He had resigned as Umno president and BN chairperson on May 12 last year, following BN's defeat in the 14th general election.
Najib also vowed at the time that he would not leave Umno.
Speaking to reporters later, Najib said he had several people in mind who could help him in his tasks, and that he would consult BN, MCA, and MIC chairpersons on their appointments.
"(I need) at least three people. I have their names in mind, but I need to refer to the relevant people," he said.
He added that the meeting had also decided on strategies for BN to portray an image of racial, cultural, and religious diversity, so that the coalition would be seen as a reflection of Malaysian society.
The Pekan MP said he would focus on garnering the support of youths and grassroots through BN's programmes. – M'kini
– Sarawak Report
.