AZMIN'S ONCE-POWERFUL CARTEL STARTS TO COLLAPSE AS NEW FULL-VERSION VIDEO OF ALLEGED SEXCAPADE WITH HAZIQ RELEASED: OUTRAGED PKR MEMBERS DEMAND SACKING OF HIS LIEUTENANTS – DROWNING OUT LAME CALLS TO 'STAND BY HIM AS THEY DID FOR ANWAR'
PKR vice-president Tian Chua has called on the party to stand firmly behind deputy president Azmin Ali over allegations that he was involved in a sexual tryst with Haziq Abdullah Abdul Aziz in a Sandakan hotel.
He said this time PKR should unite against elements which try to undermine a party leader with the same tactics used against president Anwar Ibrahim in 1998 and 2013.
"We must stand together, not only to show we support or sympathise with Azmin but to reaffirm the party's starting point of reformasi. We must go back to the day when Anwar became a victim of gutter politics," Chua said after launching PKR's new Bagan branch, and office in Bagan Ajam, Penang.
"PKR must rise up to reclaim Malaysia from gutter politics. The public is sick and tired of the whole thing and wants to see a clean Malaysia, not only clean in terms of plastic pollution or corruption but also not to be using scandal or rumour mongering and dirty politics to achieve one's political aim.
"We must defend Azmin the way we defended Anwar in the past, as this is not the first time that Azmin has been attacked by wild allegations. He was also targetted while defending Anwar," he recalled.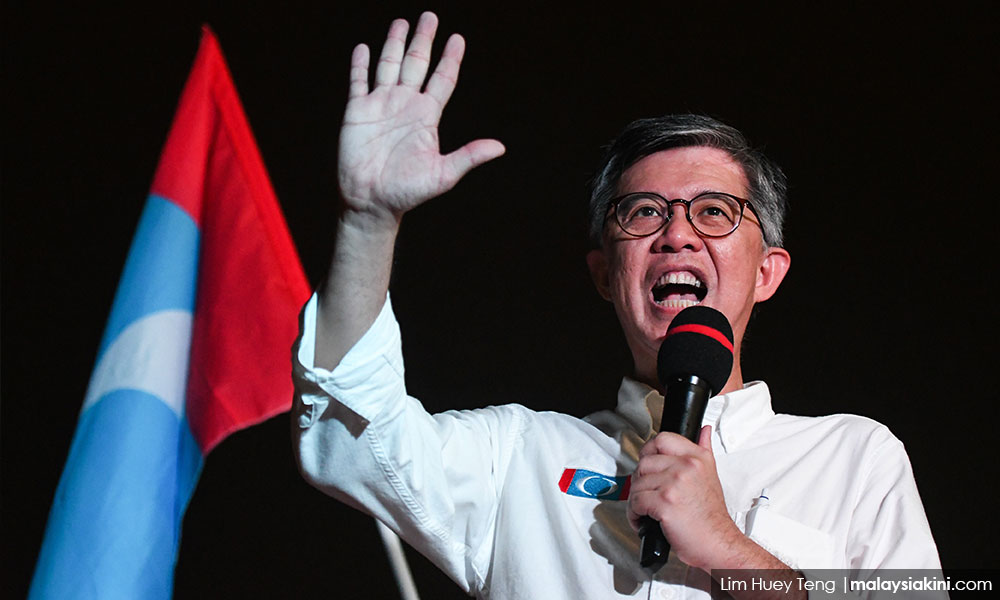 Chua (photo) was asked if he would call for a moratorium against party members who openly attacked one another over the sex video, revealing massive fissures within the ranks.
Asked whether he agreed with PKR vice-president Zuraida Kamaruddin that Haziq should be sacked, he replied: "He does not deserve to be in the party".
"However, there is a process the party needs to follow before action can be taken against him. They are laws to comply with when dealing with a party member".
'Haziq motivated by politics'
Chua then reiterated the party's stand saying they viewed Haziq's action as being motivated by politics.
He also made a pledge to totally reject gutter politics, saying he would not have joined PKR or sacrificed 20 years for the reformasi struggle if the same tactics were allowed to rear its ugly head in the party again.
Chua said the party issued a show cause letter to Haziq (below) because he admitted to being the man involved in the sex video with Azmin, who has categorically denied any involvement in the matter.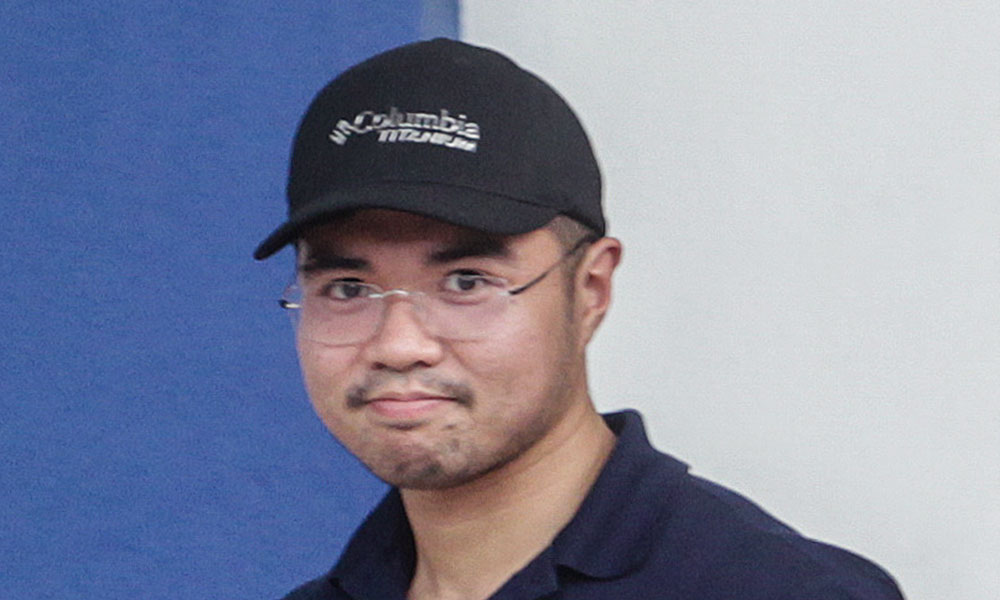 "His claims cannot be verified. It does not make sense as Haziq went on to say that Azmin was corrupt and unfit to be a leader at one moment and that he was intimate with the minister the next moment.
"It is very clear he is politically motivated and he is a pawn in the whole game, which is why I don't give much attention to what he says, " said the former Batu MP.
Chua said anyone who wants to challenge Azmin's fitness to be a leader can do so via democratic means.
"They can challenge him in party elections, by organising press conferences to challenge his work, or go through the right channel in the party to raise issues against him but not this way, not via gutter politics again."
Asked if he agreed with Azmin that the conspiracy involving Haziq to undermine his political career was an internal plot, he said: "I don't care if it is internal or external. The ones who did it have insulted the entire nation." – MKINI
Zuraida told to leave party over Haziq statement

PETALING JAYA: Dissent within PKR continues to boil in light of the sex video controversy as its Wanita vice-chief slammed party vice-president Zuraida Kamaruddin for releasing a statement that contradicts the party's position.
Datin Faizah Ariffin said Zuraida should have followed the party's decision to issue Haziq Abdullah Abdul Aziz a show-cause letter, instead of making personal statements that were against the party's decisions.
On Monday (June 24), Zuraida reportedly said that if it were up to her, Haziq would have been sacked immediately from the party.
She said Haziq was given a show-cause letter because the party wanted to ensure due process was adhered to before taking any action against him.
Slamming Zuraida's statement as "disrespectful" to the party, Faizah called for action against the Ampang MP and said it was time for her to quit the party.
"Zuraida is a member of the PKR political bureau that was convened to make a decision on the Haziq and Datuk Seri Azmin Ali. The decision made by the PKR disciplinary board on June 16 received a consensus from the political bureau on June 19.
"As a leader, she should defend the decision of the board.
"In the goal to rebuild the country, we do not need people like this," Faizah said.
Haziq, who is the Santubong PKR Youth chief, caused an uproar when he confessed to being one of two men seen in a sex video, with the other person being Economic Affairs Minister Datuk Seri Azmin Ali.
The party disciplinary board issued Haziq a show-cause letter on Wednesday (June 19) and he was given 14 days to respond.
Last week, 21 out of the party's 25 elected youth leaders called for Haziq to be kicked out after the letter was issued.
Azmin has since denied the allegation, saying it was a nefarious plot to end his political career. THE STAR
– MKINI / THE STAR
.