IN WILD RUSH TO CLOSE GAY SEX PANDORA'S BOX, AZMIN'S MEN MAKE FRENZIED DEMANDS: BUT IF ANWAR IS RIGHT IN REFUSING TO ACT PREMATURELY AGAINST AZMIN – WHY MUST HE PUNISH HAZIQ BEFORE COPS COMPLETE THEIR PROBE
KUALA LUMPUR – Datuk Seri Anwar Ibrahim said today he disagreed with his political secretary Farhash Wafa Salvador Rizal Mubarak's call for Datuk Seri Azmin Ali to quit his positions over the sex video scandal issue.
Farhash had called for Azmin to quit his posts if he is proven to have been involved in a recent sex video scandal, saying it would be the "honourable" thing to do.
Clearing the air over his own views regarding the matter, Anwar said he "did not agree" with Farhash's take on the matter.
"I do not agree with Farhash Wafa's statement over the video issue as well as Datuk Seri Azmin Ali's position as Keadilan deputy president.
"Once again, I urge the leadership and party members to use proper channels and to allow the Royal Malaysian Police to handle the investigations on this issue," the PKR president said in a short statement tonight.
Police yesterday confirmed receiving 17 police reports in relation to the sex video scandal and recording 21 statements.
The police have reportedly recorded statements from both Azmin and his accuser Haziq Abdullah Abdul Aziz.
Videos that appear to be the third installment of videos in the ongoing scandal were released to the media this afternoon.
– Malay Mail
Not acting against Haziq will be seen as Anwar's failure, claims Azmin strongman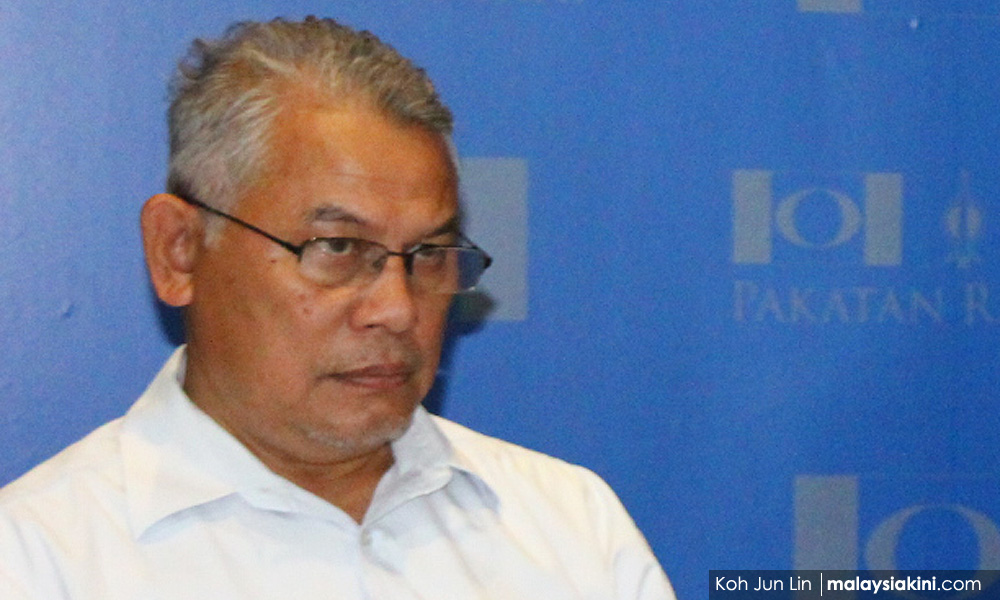 Economic Affairs Minister Azmin Ali's advisor has warned that lack of action against the person who claimed to have engaged in sexual acts with his boss would be perceived as a failure on the part of PKR president Anwar Ibrahim.
In a Facebook posting, Khalid Jaafar said this would tarnish PKR's image among the Malays and Muslims.
"Such amnesia will be seen as a failure of the leadership, especially its president," he added.
On June 16, Anwar reportedly said no action would be taken against Santubong PKR Youth chief Haziq Abdullah Abdul Aziz for the moment.
He said the party would wait for the outcome of the police's investigations instead of making a hasty decision.
Prior to this, PKR secretary-general Saifuddin Nasution Ismail said there would be no internal probe despite Azmin asking the disciplinary board to investigate how the perpetrators who disseminated the sex clips obtained the contact numbers of party officers.
Meanwhile, Khalid also rebutted Primary Industries Deputy Minister Shamsul Iskandar Md Akin who claimed that Haziq was once Azmin's intern.
"That is wrong. Haziq was never an intern to Azmin (when he was Selangor menteri besar)," he added.
Khalid, who once served as the strategy and research development director in the Selangor Menteri Besar Office, admitted that he recommended Haziq to be taken as Azmin's intern.
"Azmin rejected my suggestion. To protect Haziq's feelings, I then suggested to place him as the intern in the MB's office under my supervision," he said, adding that Haziq turned down the offer.
Khalid said Haziq was not a victim with regard to the sex scandal as he "proudly confessed" that he had committed carnal intercourse, which is considered a crime.
Haziq, in a "confession" posted on his Facebook, claimed that it was Azmin in the clips and that their alleged tryst was recorded in the minister's hotel room in Sandakan last month.
Haziq insisted that he was a victim as well because someone recorded and leaked what should have been a private moment.
Azmin has described the videos as part of a nefarious campaign to ruin his political career.
– M'kini
MALAY MAIL / MKINI
.