NOW EVEN NAJIB PREACHES 'TRUTH, MORALITY & ETHICS' TO AZMIN AS GAY SEX SCANDAL EXPLODES – WHILE AZMIN-ALIGNED PKR WOMEN'S CHIEF CLAIMS SHE SEES 'SOMETHING STRANGE' IN TIMING OF VIDEO EXPOSE, INSINUATES LINK TO LATHEEFA APPOINTMENT & SABOTAGE BY OWN PKR MEMBERS
UMNO is not involved in the circulation of a video clip involving a man resembling Economic Affairs Minister Mohamed Azmin Ali engaged in a sex act with another man, said former prime minister Najib Razak.
Instead, Najib said the scandal is likely the work of warring factions within PKR and Pakatan Harapan (PH).
"It's ridiculous to blame Umno. It is not done by us," Najib said of the sex video that was widely shared by an unknown source earlier this week.
"They (PKR and PH) are aware of what is the truth.
"What is important is the truth, morality and ethics," he said at Umno deputy president Mohamad Hasan's open house in Kg Tanjung Rantau, Rembau in Negri Sembilan.
Azmin, who is also PKR deputy president, has denied being in the man in the sex video, calling them a "nefarious plot" to destroy his political career.
Police have investigated Umno supreme council member Lokman Noor Adam on suspicion of illegally distributing pornographic material, specifically the sex video.
A police source told The Malaysian Insight that a Bukit Aman team had confiscated Lokman's phone to check if it had been used to transmit the videos to other sources.
Haziq Abdullah Abdul Aziz, the principal private secretary to Deputy Primary Industries Minister Shamsul Iskandar Mohd Akin, had admitted via a confession video to being the man in the video with Azmin.
Haziq was arrested at the Kuala Lumpur International Airport in Sepang yesterday.
Police said the investigation on the case is expected to be completed today and Haziq will be freed on bail.
However, a remand will be made if the investigation process does not conclude today.
–https://www.themalaysianinsight.com
'Puzzled' Wanita PKR questions timing of sex video clips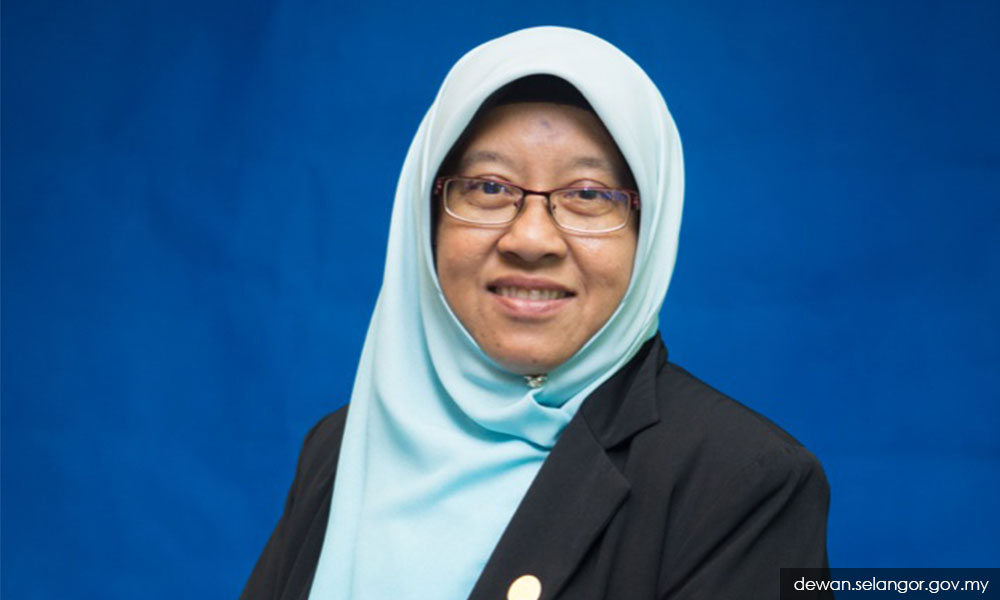 Wanita PKR says it was puzzled by the recent sex video clip scandal linked to PKR vice-president Mohamed Azmin Ali.
Its chief, Haniza Mohd Talha, said the feeling arose as the video was disseminated right after the appointment of Latheefa Koya as MACC chief.
"All of this was exposed immediately after Latheefa's appointment as MACC chief. So, I see this as something strange," she said in a special press briefing at the PKR headquarters in Petaling Jaya today.
Apart from this, Haniza said there were several things that were seen as confounding with the sex video issue, including the statement by Santubong PKR Youth chief Haziq Abdullah Abdul Aziz implicating Azmin.
Haziq is also the Santubong PKR Youth chief and senior private secretary to Deputy Primary Industries Minister Shamsul Iskandar Md Akin.
Said Haniza: "In his statement, Haziq called on MACC to investigate Azmin for his alleged involvement in corruption and I see there's a connection here.
"It's as if parties with ill-intentions aimed to create dissent with the decisions made by prime minister (in appointing Latheefa) with Azmin, who is alleged to be in the same faction (in PKR) as the MACC chief
"This is what I can clearly see (into the situation)."
Hanzia said with today's sophisticated technology, it is easy to spread such slander.
"With current technology, it is not impossible to change someone's appearance, movements and speech," she added.
Fighting spirit
The country was shaken by Haziq's explosive claims that he was one of the persons in a video sex clip recorded in a hotel in Sandakan, Sabah, on May 11 and purportedly featuring Azmin, who is also the economics affairs minister.
In a confession a day after the video clip went viral, Haziq claimed the recording was made without his knowledge.
Malaysiakini has not been able to verify the video clip.
Azmin branded the accusation as slander with the intention to ruin his political career.
Following the distribution of the video clip, unknown parties released a second clip to the media through a WhatsApp group called "Azmin Ali Par 2/4".
Meanwhile, on the demand from several parties for Azmin to take leave, Haniza said these calls do not represent PKR's fighting spirit against slander.
She opined that Azmin should continue with his duty and give his attention towards developing the country.
"We should look forward to advance the country. This is why we are uniting to support our leaders and face this test together.
"All of us (in PKR Wanita) rejects this gutter politics planned by certain quarters," she said.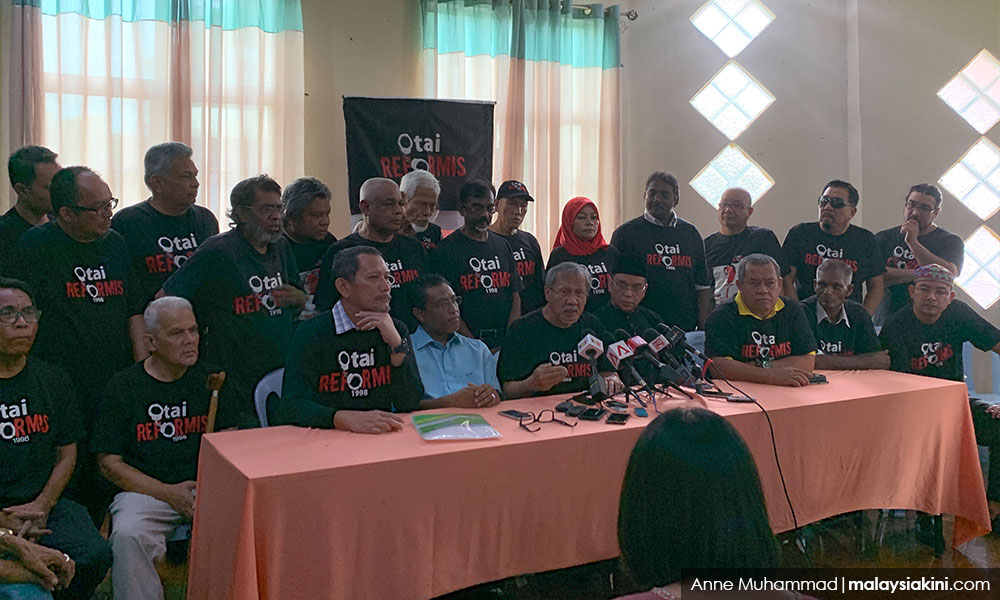 Yesterday, the Otai Reformasi group called on Azmin to take leave and also demanded Prime Minister Dr Mahathir Mohamad fix a handover date to PKR president Anwar Ibrahim.
The group also questioned Mahathir's determination to defend Azmin as a victim of gutter politics.
Its chairperson, Idris Ahmad, said Azmin must take leave from his official duties to enable the police and MACC conduct their investigations.
Meanwhile, Haniza said Malaysian Communications and Multimedia Commission (MCMC) must take action and track down those responsible for spreading the video clips.
She said MCMC must immediately take action to help the police catch those involved.
"So, I hope the warning issued by MCMC (not to disseminate the video clips) is taken seriously.
"And MCMC must prevent these clips from going viral," she said, adding that all PKR Wanita members will make police reports so that those responsible for spreading the video clips will be investigated.
"The reports will be made because we believe something malicious is happening; moreover, Haziq was reported as wanting to run way but was arrested by the police.
"So, we are requesting the police investigate to prevent people from being influenced by these clips," she said.
Haniza added that she does not want to make any accusations on whether the video clips were spread by PKR members or outsiders.
"On claims concerning (PKR vice-president) Rafizi Ramli, I don't know. If there is any evidence, it can be submitted," she added.
– M'kini
.