FOLLOW THE PROPHET'S TEACHINGS TO STOP TRUE MEANING OF ISLAM FROM BEING 'HIJACKED' BY THOSE WITH POLITICAL INTENT: PAKATAN LEADERS UNITED AS THEY HOLD INTERFAITH EVENT – SNUBBING JOHOR SULTAN'S WARNING MUSLIMS MIGHT BE SWAYED TO CHANGE RELIGION IF THEY BREAK FAST AT SIKH TEMPLE OR OTHER NON-MUSLIM HOUSES OF WORSHIP
MUSLIMS should follow the teachings and practices of the Prophet when dealing with interfaith issues, PKR secretary-general Saifuddin Nasution said, following a controversy triggered by a Muslim politician breaking fast at a gurdwara.
Muslims with knowledge of the Prophet's teachings will prevent the true meaning of Islam from being "hijacked", Malaysiakini reported him as saying last night in Bukit Mertajam. – THE MALAYSIAN INSIGHT
Sungai Gelugor mosque celebrates first interfaith 'buka puasa'
Masjid Jamek Sungai Gelugor celebrated its first interfaith iftar (breaking of the Muslim fast) in Seri Delima without a hitch last night.
Many who attended the event left with a feeling of gratefulness that Malaysia is peaceful enough to allow interfaith events in mosques and other places of worship.
Activist Sudhagaran Stanley, who was among the guests at the event, said it was "fantastic", especially amid the ongoing race and religious drama in the country.
"Events like this could bring together all the races; this year it is special because such events are being organised by various mosques in various places.
"There are even communities from other religions who invited Muslims to attend their functions to break fast," Stanley told Malaysiakini.
"This is something very encouraging, and should be supported as it sends out a strong message to those who try to separate us – that you cannot break us apart; we are all children of God," he added.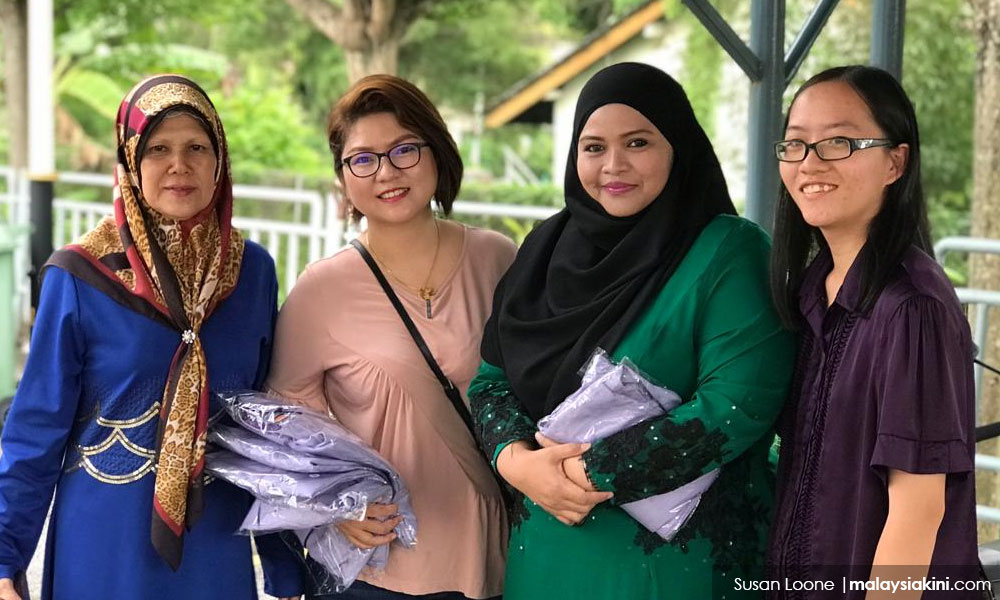 Priscilla Ho, a work-play therapist who attended the event for the first time, said it is "very meaningful".
To Yazid Misnan, a human resources manager, the event is something "special".
"Every year, I try to buka puasa with my in-laws (non-Muslims) for at least one day. This year, I also break fast with others in the mosque, it's very special," Yazid said.
Their comments come in the wake of Johor ruler Ibrahim Sultan Iskandar's royal rebuke against PKR's Johor Bahru MP Akmal Nasir, who courted controversy when he attended an iftar event in a gudwara (Sikh temple).
Penang was not spared, too, when criticisms were hurled at non-Muslims elected representatives distributing zakat (tithes) to poor Muslims during iftar events.
But Penang mufti Wan Salim Wan Mohd Noor defended the act, saying it was permissible (harus) in Islam.
Penang executive councillor and Tanjung Bungah assemblyperson Zairil Khir Johari said Umno president Ahmad Zahid Hamidi raised the issue to divert attention from its leaders allegedly swindling money from religious institutions like Tabung Haji.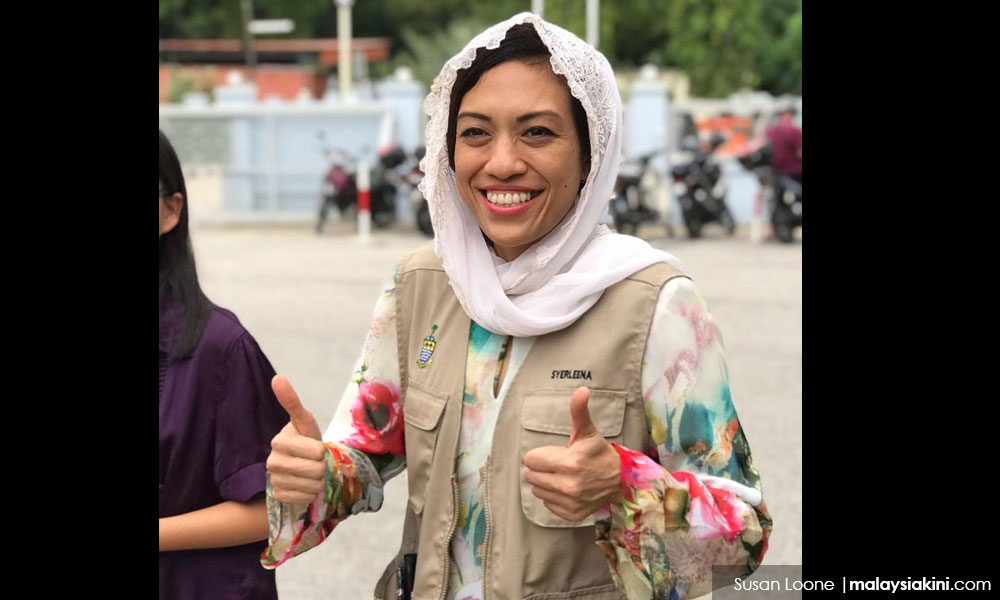 DAP Seri Delima assemblyperson Syerleena Abdul Rashid (photo) said the issue was blown out of proportion as it was not the first time that non-Muslim representatives distributed zakat.
During her speech last night, Syerleena said, "We cannot let this hate permeate in our society."
She said Ramadan is also a month to stay away from negative feelings, anger and lust (nafsu).
"However, there are certain quarters who are overly sensitive, who raised issues when there are none.
"As Malaysians in New Malaysia, when we see such negativity, we must counter with positivity," she said.
"In other words, we must counter hate with love and respect," she added.
"I hope the iftar events are not only about enjoying scrumptious food but also about celebrating it with others as true Malaysians," she said.
"We are all humans and we must treat everyone equally not only during Ramadan but for all time."
Syerleena said the event was jointly organised with Bukit Gelugor MP Ramkarpal Singh. It was also attended by Wan Salim. – MKINI
THE MALAYSIAN INSIGHT / MKINI
.