SPLASH ACID ON PERLIS MUFTI'S FACE, TORCH HIS CAR? PAS CRIES FOUL: 'THE PAS MEMBER ARRESTED IS NOT THE PRIME SUSPECT, WHY ARREST HIM – IS THERE AN ULTERIOR MOTIVE'
Police have remanded a member of PAS' volunteer corps Unit Amal to aid investigations into the torching of Perlis mufti Mohd Asri Zainul Abidin's official vehicle.
This was confirmed by Unit Amal director Mohd Nazree Mohd Aris today.
"The Unit Amal member was remanded to assist with investigations for four days beginning yesterday.
"However, I was made to understand that the member is not the prime suspect. 
"The prime suspect is not from Unit Amal or PAS. We don't know who the person is," he told Malaysiakini when contacted.
'Ulterior motives'
Nazree (photo) thus questioned if there were ulterior motives behind the arrest.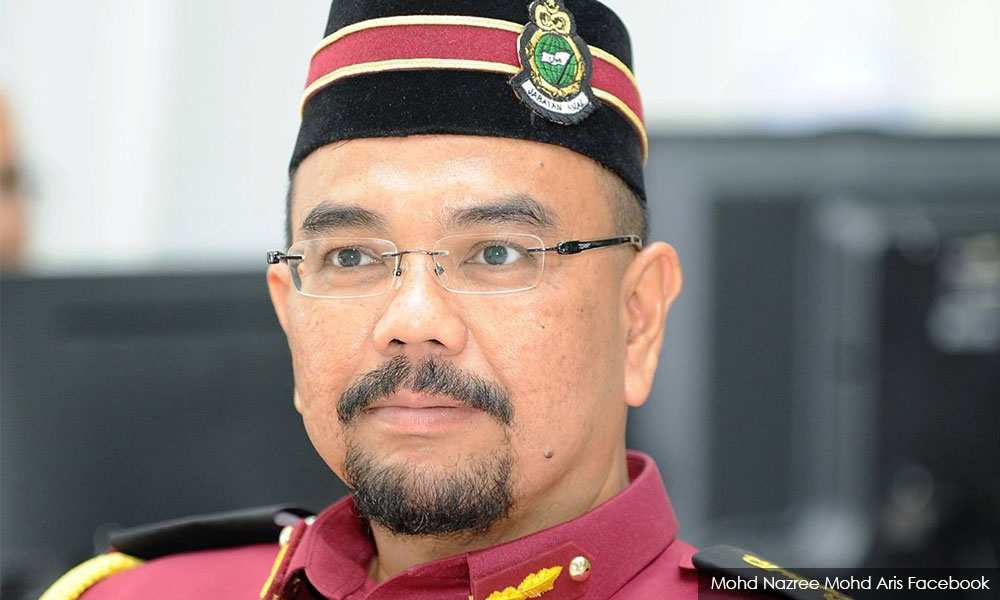 "I am shocked at why the police caught my personnel when they were not involved, and possess no criminal record.
"The prime suspects were captured by the CCTV outside the mufti's house. One of them is a drug addict and has a record of committing five serious crimes, while the other remains at large.
"The police's actions have been strange, and I feel that there are certain parties who are trying to persecute us," he claimed.
On Sunday, police arrested a 36-year-old man who confessed to have, together with a friend, set fire to Asri's black Honda Accord on March 22 after being paid 
RM500
.
According to the suspect, the people who paid him were on a mission to harm the mufti, and had initially wanted his face splashed with acid.
The police are investigating the case under Section 435 of the Penal Code for mischief by fire with an intent to cause damage, which is punishable by up to 14 years' jail and a fine.
THE MALAYSIAN INSIGHT
.