EXHIBITS IN ALTANTUYA'S CRIMINAL TRIAL GO 'MISSING' – OR PERHAPS DESTROYED TO PROTECT NAJIB, HIS CONFIDANT BAGINDA? ALTANTUYA'S FAMILY FORCED TO APPLY TO COURT FOR ACCESS TO POLICE PROBE PAPERS CONCLUDED LAST YEAR & ORIGINAL EXHIBITS IN 2009 TRIAL
Slain Mongolian national Altantuya Shaariibuu's family will file an additional affidavit to obtain the probe papers which the police had submitted to the Attorney-General's Chambers (AGC) last year.
This is over the family's RM100 million civil suit against political analyst Abdul Razak Baginda, the Malaysian government, and two former police officers, chief inspector Azilah Hadri and corporal Sirul Azhar Umar.
When met at the High Court in Shah Alam today, lawyer Sangeet Kaur Deo said the plaintiff will file the affidavit this week.
This is on top of the original exhibits linked to the Altantuya murder case for which the plaintiff applied on May 14.
In July last year, the then inspector-general of police, Mohamad Fuzi Harun, told the media that the re-investigation into the murder of the model had been completed and submitted to the AGC for further instruction.
Sangeet said judge Vazeer Alam Mydin Meera postponed the decision of the application for the exhibits fixed on May 16 to June 11.
She added that the whereabouts of the exhibits are still unknown.
"The evidence is, possibly, with the court, police or the AGC. From my understanding, normally after a criminal trial, the exhibits are returned to the investigating officer or kept by the court.
"We have written to the registrar of the criminal court here. We are hoping to get a reply so we know where it is.
"Somebody has to know. The registrar has to know. The court should know. They couldn't have disappeared," she said.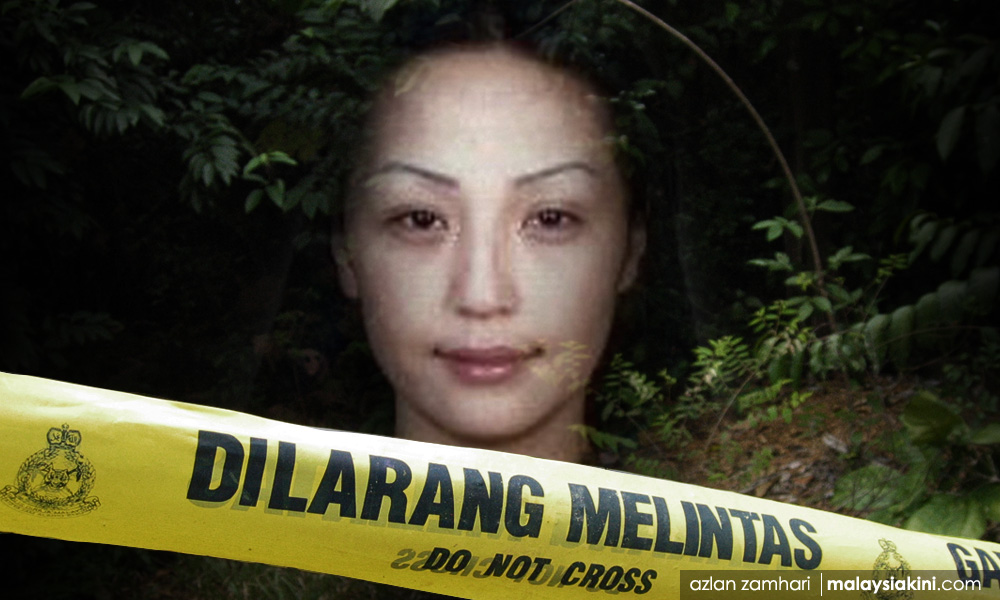 Without the exhibits, certain witnesses were not able to testify in court.
On Monday, chemist Wong Kong Yong, who was present in court as a witness, could not testify, while today forensics expert Amidon Anan also failed to do so due to the strict requirement.
"Once we are successful in our discovery (application), we will have access to all the original exhibits.
"All the witnesses (in the Altantuya criminal trial) who have to refer to exhibits such as photographs and CCTV, will be called again," Sangeet said.
Altantuya (photo) is believed to have been killed in a deserted area in Shah Alam on Oct 19, 2006, with her remains blown up by military-grade explosives.
Both Sirul and Azilah, who were bodyguards to the then deputy prime minister Najib Abdul Razak, were convicted of the murder in 2009, while Razak Baginda was acquitted.
In 2013, the Court of Appeal allowed Azilah and Sirul's appeal, acquitting them of the charge.
In 2015, the Federal Court overturned the acquittal and found the duo guilty.
However, a year before the apex court's ruling, Sirul fled to Australia and is now being held in an immigration detention centre there.
MKINI
.