AG HERET SHAFEE KE MAHKAMAH ATAS DAKWAAN MENGHINA
Peguam Negara Tommy Thomas mendapat kebenaran untuk mengheret Muhammad Shafee Abdullah ke mahkamah atas tuduhan menghina.
Ini adalah berhubung ulasan Shafee di video KiniTV yang bertajuk "Shafee: This is completely bonkers".
Permohonan untuk mendapat kebenaran Tommy diluluskan oleh hakim Mahkamah Tinggi Kuala Lumpur Mohd Firuz Jaffril pagi ini dan pengurusan kes untuk saman sivil itu kemudiannya ditetapkan pada 25 Mac.
Tommy diwakili oleh peguam kanan persekutuan Shamsul Bolhassan.
"Hari ini adalah perbicaraan untuk permohonan ex parte kerana menghina.
"Nampaknya mahkamah berpuas hati dan memberikan kebenaran," katanya kepada wartawan di luar mahkamah.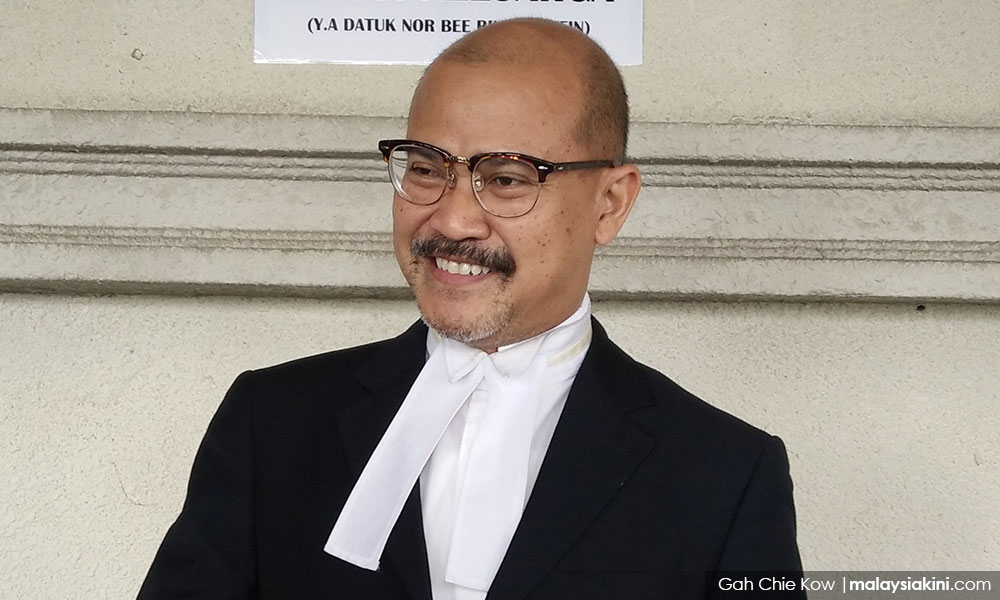 Menurutnya, kertas pertuduhan akan disampaikan kepada Shafee "dalam masa 14 hari".
Dalam video tersebut, antaranya Shafee dirakamkan sebagai berkata:
"[…] But we think our case is very good. Ok? If you leave the judge alone, do not influence the judge, if the judge is straight, if witnesses are not coached and not fabricated evidence, we should win. Ok?
"Much to our surprise. My opinion is we should win. Ok? Alright." atau terjemahannya
"[…] Tetapi kita fikir kes kita sangat baik. Ok? Jika kamu tidak ganggu hakim, jangan pengaruh hakim, jika hakim itu lurus, jika saksi tidak diajar dan tidak menipu bukti, kita harus menang. Ok?
"Kami terkejut. Pendapat saya ialah kita harus menang. Ok? Baiklah."
Shafee membuat ulasan itu selepas anak guamnya, bekas perdana menteri Najib Razak, diberikan pelepasan yang tidak membebaskannya berhubung tiga pertuduhan pengubahan wang haram pada 7 Februari lalu.
mkini
.