NINE out of 10 Malaysians are sleep deprived.
Pantai Hospital Kuala Lumpur consultant ENT head and neck surgeon Dr Kong Min Han made this revelation when he spoke at Balai Berita on "Sleep Deprivation: Causes & Effects" on Dec 6. Am Life International Sdn Bhd's Sleep Survey 2018, Malaysia's first, confirms this. And the signs are out there for all to see.
Drowsy riders negotiating their way through congestion chaos at the Causeway in the wee hours and the dead of night. Tens of thousands nodding heads in omnibus and trains.
There is yet another sign that people often miss: the growing number of sleep consultants in the country. And yet another: there is even a Sleep Disorder Society in Malaysia.
Blame it on the hectic lifestyle and electronic devices that are crowding out sleep.
Internet, the 20th century invention that is supposed to connect humanity, is actually disrupting mankind.
A Ernst & Young survey conducted in May 2016 revealed that Malaysians spent 14 hours a day on digital devices with 87 per cent of them on the Internet.
Is it any wonder we need sleep consultants to teach us how to sleep? Sleep deprivation can lead to death, eventually.
There is a science behind it: there is a causal link between sleep deprivation and depression, heart disease, cancer and dementia. Studies show that the average person needs at least seven hours of sleep per day.
Anything less on a consistent basis means it is time we reimagined our lifestyle. A good place to start is our hours spent on the Internet.
Sleep deprivation is not just an individual problem; it has an impact on others too. Take road accidents, for example.
According to one estimate, there are 30,000 road accidents a year in Malaysia. How many are due to sleep deprivation? Although we do not have statistics to prove a direct link between sleep deprivation and road accidents, the number of sleep-deprived people in the country points to a high correlation.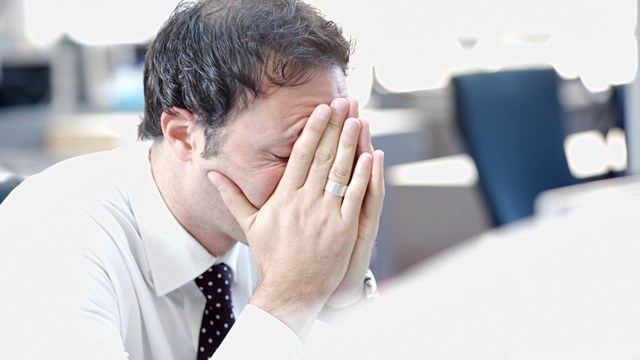 In the land of statistics — the US — sleep-deprived drivers are said to cause one fifth of all road accidents and 8,000 deaths annually, according to a Harvard Business Review article.
Our Department of Statistics may want to slice the numbers this way so that we can use science to drastically reduce road accidents. Also, this may be a basis to introduce a law that makes driving without sleep for more than 24 hours an offence for the driver and his employer.
We must view the shocking statistics — that nine out of 10 Malaysians are sleep deprived — with all the seriousness they deserve.
Sleep is a biological necessity, not something you can wish away. Pay no heed to people who claim they can get by with less than seven hours of sleep. Vladimir Nabokov was one of them. In Speak, Memory, the author of Lolita infamously says: "No matter how great my weariness, the wrench of parting with consciousness is unspeakably repulsive to me." Ignore him. He was a lifelong insomniac.
Now, go and get that sleep.
– NST
.