BOMBSHELL – MUHYIDDIN DRAGGED INTO CORRUPTION PROBE? MACC INVESTIGATING IF SHOCK CHANGE IN APPOINTMENT OF NEW IMMIGRATION DG LINKED TO RM3.5 BILLION DEAL – REPORT
MACC is investigating if there are elements of abuse of power and corruption in the Home Ministry, according to sources.
This is after the commission received information that the sudden changes to the immigration department director-general post could be linked to an attempt to award a contract for the department's IT system worth RM3.5 billion.
A source familiar with the matter told Malaysiakini that MACC was tipped off on this matter.
"If you remember, late last year there was an announcement made by the Home Minister (Muhyiddin Yassin) that the government had decided to scrap an RM3.5 billion project called Skin (Sistem Kawalan Imigresen Nasional, or National Immigration Control System).
"Many reasons were given for the cancellation. But recently, we received information that the ministry decided to hire another company to carry out the project. This company is said to be linked to a very senior officer in the ministry," said the source.
Sources also told Malaysiakini that MACC learnt that the civil servant in question is related to someone in the firm, which is expected to obtain the contract.
"It would be the same project for a similar amount of money, albeit a rebranding to give it a new name," said another high-ranking source.
In December, Muhyiddin (photo) announced that the cabinet decided to scrap the Skin project, which was to be replaced with a fully-online Integrated Immigration System called myIMMs Global.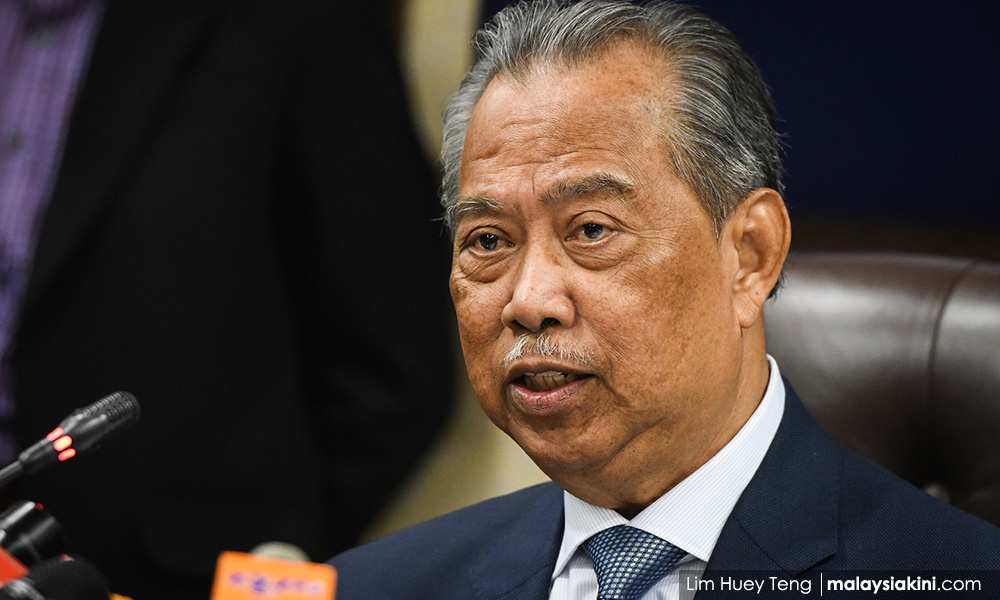 He told reporters then the decision was made based on the need for a new system that would be more comprehensive, efficient, user-friendly and have greater monetary value, as well as save government funds.
The sources claimed that the senior civil servant implicated in the case was supposed to be transferred to another ministry but this did not materialise due to the intervention of someone "higher up".
"The recent changes in the immigration department director-general post is said to be connected to this high-ranking civil servant in the ministry.
"Investigators are looking into this. If there is evidence of corruption, it is a serious offence and would be dealt with according to the law like other corruption cases," said one source.
Earlier this month, it was announced that Home Ministry deputy secretary-general (management) Jamil Rakon was appointed as the immigration chief to replace Mustafar Ali, who moved to the National Financial Crime Centre as its first head.
However, the Home Ministry yesterday announced that Khairul Dzaimee has been appointed as the new chief despite Jamil having received his handing over of duties letter from Mustafar last Thursday.
The minister also revealed that Jamil would remain in his current position.
Commenting on this today, Muhyiddin said he considered the immigration department chief post vacant because Jamil was appointed to replace Mustafar without his knowledge.
"I was not informed of Jamil's appointment. Usually, the minister is informed when there is a vacant post in the ministry.
"Therefore, I suggested a name (Khairul) and they agreed. So there is no problem," he was quoted as saying by Sinar Harian.
Khairul was the ministry's former deputy secretary of policy and control.
– M'kini
.