DESERVE IT OR NOT, UMNO RABBLE-ROUSER LOKMAN RELEASED AFTER JUST ONE NIGHT IN LOCK-UP – IRONICALLY AFTER PAKATAN LEADERS, NGOs FLAY GOVT'S USE OF DRACONIAN SEDITION LAW WHILE UMNO STAYS QUIET
UMNO Supreme Council member Lokman Noor Adam was released today after spending the night in the Dang Wangi lock-up in Kuala Lumpur.
The Pemantau president was allowed to leave about 10.30am today, about 12 hours after his arrest at around 10pm last night.
Lokman was called up by the Bukit Aman Crime Investigations Department over a video clip in which he claims the Pakatan Harapan government is protecting the killers of fireman Muhammad Adib Mohd Kassim.
Adib was allegedly beaten up on November 27 by rioters at the Seafield Maha Mariamman temple in Subang Jaya. He died three weeks later in the hospital.
Pemantau secretary Lisa Yahaya said in a statement yesterday that Lokman was arrested at 2pm when he went to the police station to give a statement.
He was taken to the Dang Wangi police headquarters at 10pm, she said.
Police have yet to make an official statement, but sources said Lokman is under investigation for sedition. – https://www.themalaysianinsight.com
PKR MP recalls own sedition charge, rues Harapan's broken promise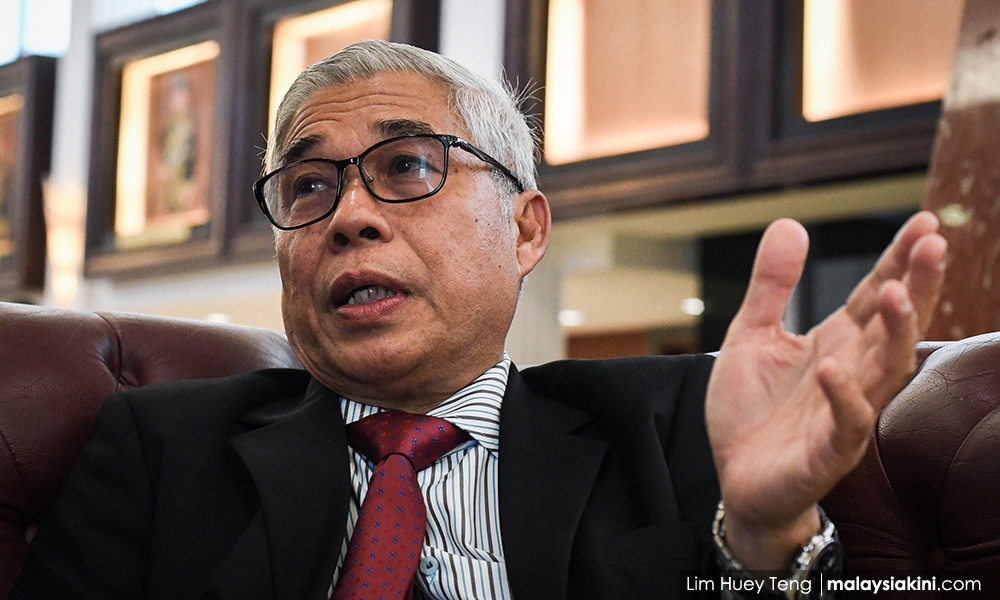 A PKR lawmaker is disheartened that the controversial Sedition Act continues to be invoked under the Pakatan Harapan government.
Hassan Abdul Karim, who is also Johor PKR chief, said he was elected as the Pasir Gudang MP on the promise that the coalition would abolish the seven-decades-old legislation.
"As a lawyer and MP, and someone who was charged under the Sedition Act, I am well-aware and understand that the Sedition Act is a draconian law and needs to be abolished […]
"Now Harapan has become the government. As an MP, I am sad and unhappy that the Harapan government that I support in Parliament has broken its promise to the people. Because to date, it has refused to take positive steps towards abolishing the draconian law," he said in a statement today.
His statement followed in the wake of a slew of arrests under the Sedition Act.
NGO Pemantau Malaysia Baru leader Lokman Adam was arrested under the act yesterday for alleging that the Harapan government is attempting to protect those responsible for the death of firefighter Muhammad Adib Mohd Kassim.
On Tuesday, police arrested three people under the Sedition Act for allegedly insulting the royal institution following former Yang di-Pertuan Agong Sultan Muhammad V's abdication.
Apart from Hassan, several other Harapan leaders have also criticised the arrests, including Iskandar Puteri MP Lim Kit Siang's political secretary Syahredzan Johan, Subang DAP Youth chief Farhan Haziq Mohamed, and former PKR lawmaker N Surendran.
Many civil society groups and leaders have spoken up as well, including former Bar Council chairperson Ambiga Sreenevasan and Lawyers for Liberty executive director Latheefa Koya.
Hassan was previously charged for allegedly insulting Selangor ruler Sultan Sharafuddin Idris Shah in his comments regarding the 2014 menteri besar crisis in the state.
The prosecution dropped its case on July 27, and the court granted Hassan a dismissal not amounting to a discharge. Hassan has appealed against the court decision to seek a full discharge. – M'kini
THE MALAYSIAN INSIGHT / MKINI
.