'SHOCKING' NEWS FOR NAJIB WHO HAS MADE GUAN ENG HIS NO.1 PUNCHING BAG: MALAYS WILLING TO ACCEPT GUAN ENG – ALTHOUGH NOT KEEN ON TOMMY THOMAS OR RICHARD MALANJUM
A group of Malays surveyed by the Ilham Centre admitted that they are willing to accept Lim Guan Eng as finance minister of the new Pakatan Harapan government.
However, they are not willing to accept Tommy Thomas as attorney-general or Richard Malanjum as chief justice, according to the centre's spokesperson Yusri Ibrahim.
Presenting his findings at the 'Malay Muslims in Transition: Where are they heading?' forum in George Town last night, Yusri said the acceptance of Lim was due to his past record as Penang chief minister.
Lim was handed the finance portfolio after Harapan assumed federal power last year.
"They are unwilling to accept Thomas and Malanjum as they felt that if the two top positions of the country were filled by non-Malays, it could affect legal issues which involve Islam.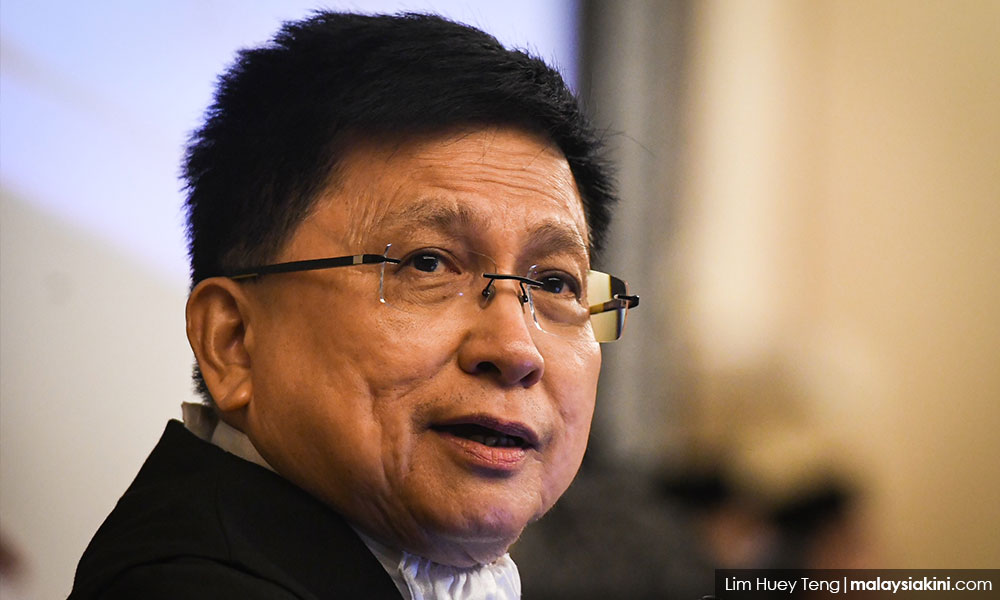 "The group disagreed with non-Malays holding the three top posts, as they felt these appointments threatened the position of Islam and Malay special rights.
"They questioned why these strategic positions were not filled by Malay Muslims," he told the forum.
Yusri added that the findings came from the older respondents in the central, north, south, and east coast of Peninsular malaysia, while a group of youths from the east coast also shared a similar view.
"There are some respondents who accepted all three in their posts, as they felt Lim, Thomas and Richard had the merits and qualification.
"This group came from the east coast, and Sabah and Sarawak," Yusri said.
The Ilham Centre conducted its one-month survey was carried out in six regions of the country, including Sabah and Sarawak, to gauge Malay sentiment amid the transition to Harapan rule after last year's polls.
'Losing power'
Based on the survery findings, Yusri said Harapan only managed to garner an average of 26 percent of Malay votes in the recent general election, while the rest were captured by Umno and PAS.
Yusri said only nine percent of Malays voted for Harapan in Kelantan, and seven percent in Terengganu, Kedah (25 percent), Pahang (15 percent), Perak (22 percent), Perlis (29 percent), Penang (29 percent), Selangor (39 percent), Kuala Lumpur (38 percent) and Malacca (29 percent).
"With massive support from non-Malays, Harapan seized the federal government from BN, and there was a change in the political landscape."
It resulted in more non-Malays in the current government, while there were more Malays in the opposition.
"When this happened, concerns arise as to the fate and future of the Malays, and their special rights under Harapan rule," said Yusri.
"Our respondents were worried whether the current government is capable of defending the rights and the economy of the Malays, and the position of the rulers, who head Islam in their respective states, " he added.
In the Sarawak leg of the survey, Yusri said, the Malay respondents said that if this trend continues, and Harapan seizes the state at the coming state elections, Malay Melanaus would lose control and power.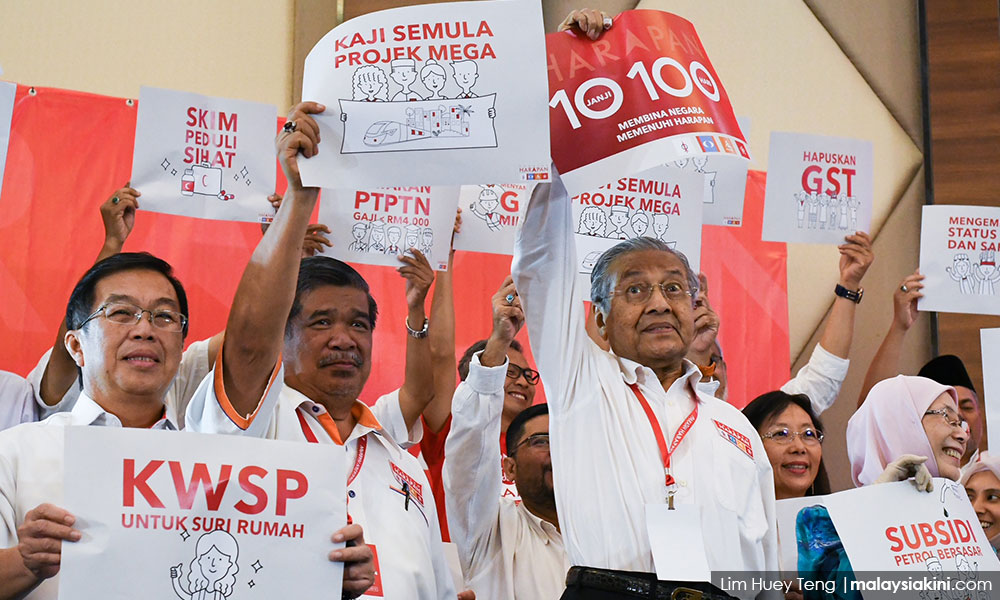 On claims that Harapan has yet to fulfil promises in its manifesto, the respondents across the country were lenient on the new government, said Yusri.
"They were more liberal and were willing to give the government more time to fulfil its manifesto.
"This group is excited that their votes contributed to a new government, as it has never happened before, not for 60 years," he added.
'Emotional' over manifesto
As Yusri pointed out, those who did not vote Harapan appeared to be more critical of the delay in fulfilling the manifesto pledges.
Yusri said this group of Malays, who come from around the country except for the central region, became "very emotional" when asked about Harapan's manifesto.
"Several harsh words were used to describe how they felt about the matter; they said they were given false promises, they were betrayed (dikencingkan), that Harapan was just like BN, and some even said the new government is worse than BN."
The forum last night also featured Penang Institute research fellow Wong Chin Huat, ProjekMM editor Fathi Aris Omar, and Lawyers for Liberty executive director Latheefa Koya as speakers.
– M'kini
.