WHITHER JHO LOW – IS JAIL HIS ONLY OPTION? CAN HE BE CAUGHT, WHO SHOULD HE FEAR MOST – MAHATHIR OR NAJIB?
Embattled financier Low Taek Jho – popularly referred to as Jho Low – is now facing criminal indictments from the United States Department of Justice (DoJ) over the 1MDB global financial corruption scandal.
Q. Just how much trouble is Jho Low in?
A. Jho Low is wanted by the US DoJ for crimes in connection with the scandal-ridden 1MDB sovereign wealth fund, specifically conspiring to launder billions of dollars from the fund and bribing officials to turn a blind eye to misappropriations. Low's is among the DoJ's first criminal charges in the case, although it previously filed a civil asset forfeiture suit to reclaim items allegedly bought with illegally obtained funds, such as artwork by the likes of Monet and Picasso, jewellery, and a US$250 million superyacht, Equanimity, which was seized by the Malaysian authorities in August. Arrests warrants for Low have been issued in Singapore and Malaysia.
Low is believed to be the mastermind behind the 1MDB financial scandal which has seen several elected representatives and allies of the former ruling coalition, Barisan Nasional, charged in court with abuse of power, money-laundering, and corruption. According to the book Billion Dollar Whale by Wall Street Journal writers Bradley Hope and Tom Wright, which details the newspaper's investigation into the scandal, Low engineered the entire matter with the help of embattled former Malaysian premier Najib Razak and his wife Rosmah Mansor.
In an interview with an online news portal, author Tom Wright said although it initially seemed as if Najib was at the centre of the scandal, "Jho Low was really the only character who had a 360 [degree] view of what was going on".
In a statement on his new, sleek website, Low maintained his innocence. His legal team said Low had never held a formal position at 1MDB, and had never been employed by the Malaysian government.
"The US Department of Justice specifically states that the charges in the indictment are allegations, and that Mr. Low is presumed innocent unless and until proven guilty. Mr. Low simply asks that the public keep an open mind regarding this case until all of the evidence comes to light, which he believes will vindicate him," it said.
Along with Low, the DoJ also charged two former Goldman Sachs bankers for conspiring to launder money from 1MDB. Both have been arrested.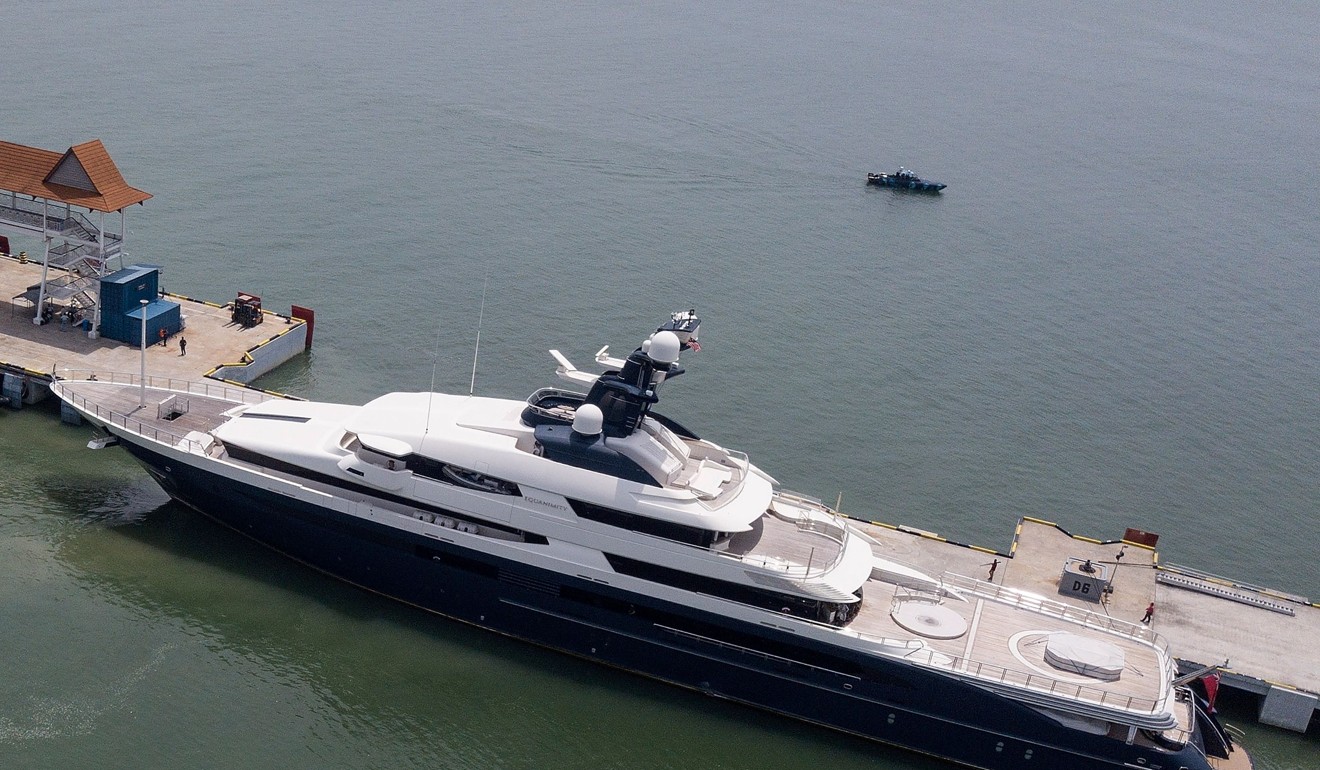 Q. Why is it so difficult for Malaysia to bring Jho Low to justice?
A. China is among the countries with which Malaysia does not have an extradition treaty. Current premier Mahathir Mohamadhas expressed the belief that China may use Low as a bargaining chip if he was indeed taking refuge in the country.
Former finance minister Daim Zainuddin, who leads the Council of Eminent Persons, a government advisory body, said yesterday Low had attempted to contact him to seek immunity.
"He did not call me but he called an officer of mine last week," said Daim, explaining that Low had wanted to meet with Mahathir and him. However, Daim said he refused to engage with Low unless the businessman returned to Malaysia and implicated others involved in the scandal.
"He kept quiet. I said if you can't give me what I want then why should I talk to you?" said Daim, adding that he had heard talk Low was in the market to buy a new yacht and hide in international waters to avoid arrest. "He has a lot of passports, so it's easy for him to run here and there."
This is not the first time he has claimed Low reached out to the current government. Daim said Low had telephoned him several times after the new coalition took power in May, offering to assist in the 1MDB investigations. Daim has maintained that if Low is truly not guilty, he should return to Malaysia.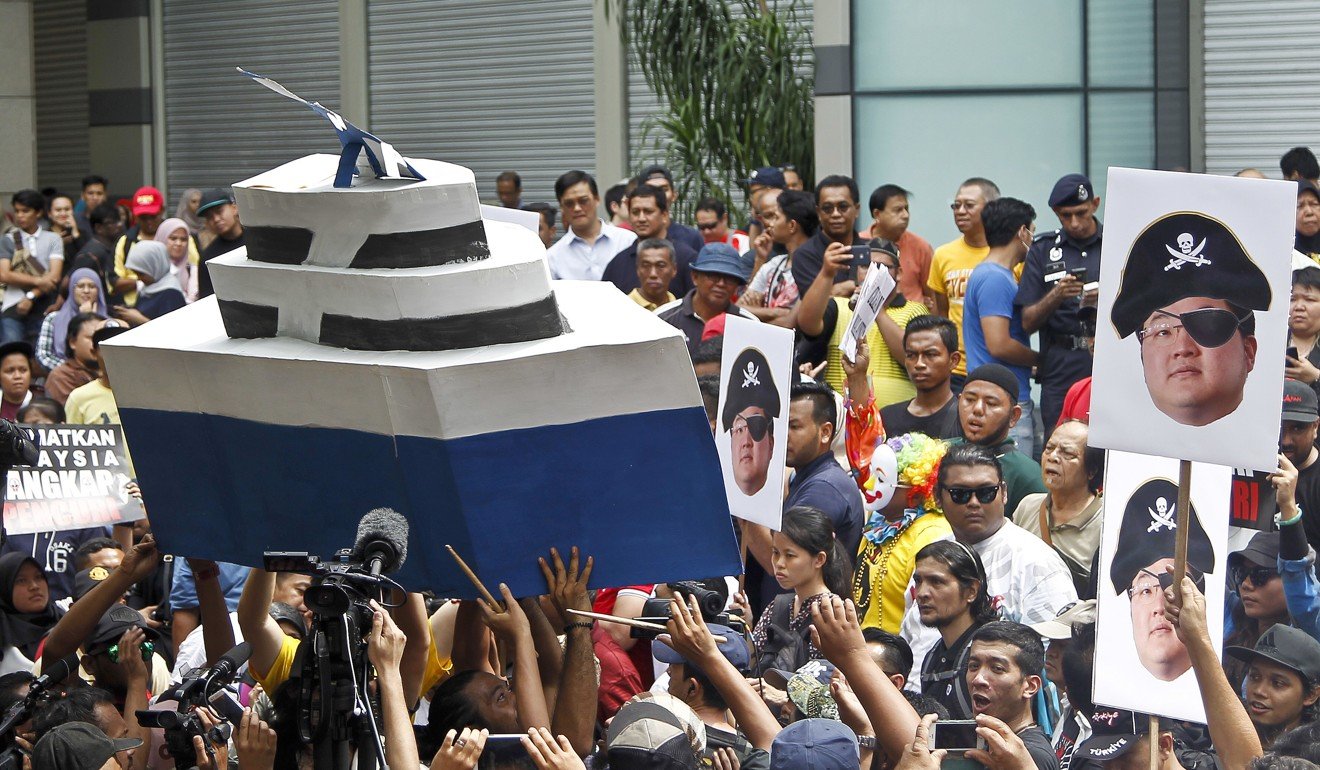 Q. What does Najib say about his old friend?
A. Former prime minister Najib, who is facing over 30 charges of corruption and money-laundering, has said Low must be brought back to Malaysia. He told reporters that the authorities, however, should not "stop at Jho Low" and find out who else benefited from the scandal.
"There are other international figures who are probably involved … we want to know where the money flowed to and who really benefited from the whole issue."
Najib has maintained his own innocence, saying he would never condone using state funds to purchase "yachts and paintings" and that Low served as an adviser, acting as a go-between for Malaysian and Middle Eastern royalty because of his "special relationships" with Saudi Arabia's leadership and monarchy.
"What he did with them and all that is beyond my knowledge," he told the media.
Najib's lead counsel, Shafee Abdullah – who is himself facing charges of tax evasion and money-laundering – said he hoped Low would turn up "because we may find the truth … I would love to cross-examine him".
In the interim, it appears the low-hanging fruit will be next to fall. A source close to the matter said the police intended to next bring in 1MDB office bearers including disgraced chief executive Arul Kanda: "The commercial crimes unit of the police force have been working with the FBI, the DoJ, to decide how best to move forward."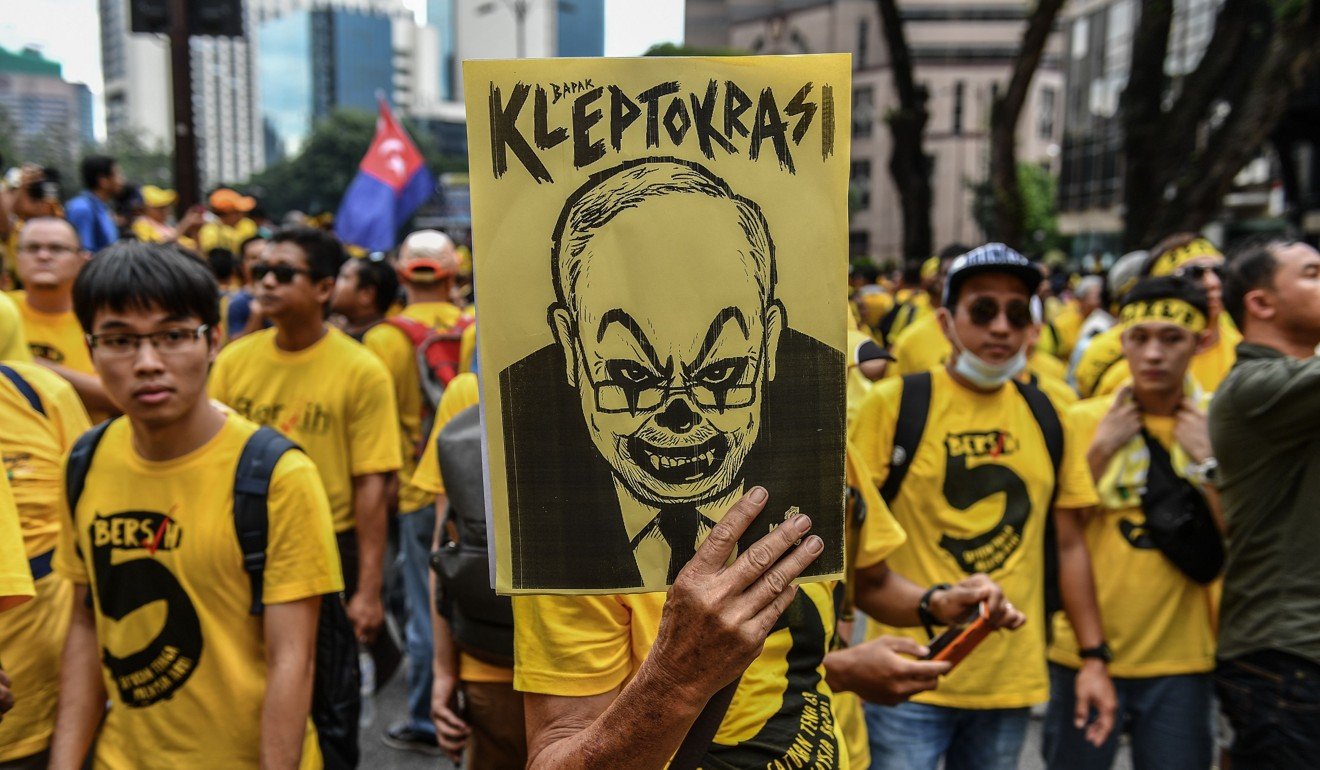 Q. Can Jho Low be caught?
A. For various reasons, it is difficult for Malaysia to arrest the financier. In September, Mahathir said it was "quite tricky for [Malaysia to accuse China of hiding him, so we are trying to work out some ways or private efforts to get back Jho Low from China".
Hishammuddin Hussein, Malaysia's former defence minister and Najib's cousin, has said he would use the network built during his tenure in cabinet to bring back Low.
"I have enough contacts and friends from the past in the leadership. We want justice, we want closure … If he is in China, within my capability, I will do what I can," Hishammuddin told reporters, although observers pointed out that if he truly wanted to arrest Low, he would have done so when still in power.
Top criminal lawyer Sreekant Pillai said Malaysia needed to work with various governments to arrest the fugitive businessman.
"The police need to get the investigation going before he can be charged. They must get evidence from Low. He can be charged in absentia, but many conditions must be first met which are not easily done. Therefore to retrieve Jho Low there must be government-to-government collaboration."
Political scientist James Chin of the University of Tasmania's Asia Institute said Low could not be simply caught and sent back. "This attracts a lot of bad attention. However, the problem with the legal method is that we don't have many extradition treaties and it is not a straightforward process.
"Even if he was caught overseas, he could hire a group of expensive lawyers to hear the case," said Chin, using the example of Australian businessman Christopher Skase, who fled to Spain after being charged with corporate impropriety but managed to hold off extradition through the courts until his death.
"The best option for us is that he surrenders himself, or the Americans get him. For us to get him is difficult and he knows it – that's why he keeps trying to contact the government to cut a deal," Chin said. "If he cuts a deal with Malaysia, the country where the 1MDB scandal originated, all other charges will fall."
https://www.scmp.com
.