ZAHID CLEAN? DPM REFUSES TO ANSWER IF COMPANY GRANTED MEGA IMMIGRATION CONTRACT OWNED BY HIS SPECIAL AIDE
Deputy Prime Minister Ahmad Zahid Hamidi has neither confirmed nor denied whether Bukti Megah Sdn Bhd is owned by his special officer Abdul Halim Suleiman.
However, he confirmed that the firm was appointed to handle the rehiring of undocumented workers, in a parliamentary reply dated Nov 20.
"Bukti Megah Sdn Bhd is one of the companies appointed to assist the Immigration Department to handle the 3+1 amnesty programme and rehiring programme," said Zahid in his capacity as the home minister.
"These companies are entrusted to counsel, advise and ensure the employer and the undocumented workers go through the process and procedure set by the government.
"The implementation of the programme is steered by the Home Ministry and the Immigration Department, which also act as the decision makers on every application," he told Steven Sim (DAP-Bukit Mertajam).
Sim had asked Zahid to state whether his special officer Halim was awarded a concession deal with the Immigration Department through his company Bukti Megah.
"Is there a conflict of interest here?" he asked.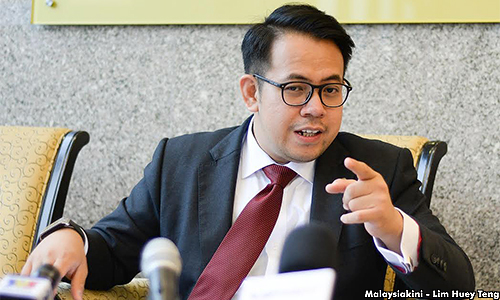 In August, Sim's colleague Charles Santiago (DAP-Klang) had raised the issue and urged Zahid to explain why such a lucrative contract was awarded to Halim.
Halim is said to own 70 percent of the company while his son, Mohamad Redzuan Halim, owned the remainder.
"According to Companies Commission of Malaysia's (SSM) record, his firm was awarded the contract on March 27, 2014. The company is allowed to legalise undocumented workers from 15 source countries," said Santiago.
"This is a clear case of conflict of interest and abuse of power," he said.
"Zahid needs to clarify if the contract to Bukti Megah was awarded on an open-tender basis," he said, adding that MACC should probe the matter.
Halim was the former Puteri Wangsa state assemblyperson from 2004 to 2013.
– M'kini
.