YUSOF RAWA'S SON FIRES THE ULTIMATE INSULT AT HADI'S SON: KHALIL SOUNDS LIKE AN UMNO YOUTH LEADER, SAYS MUJAHID
Amanah has rubbished PAS Youth chief Muhammad Khalil Abdul Hadi's latest declaration that a vote for Pakatan Harapan would ultimately be a vote for DAP.
Its vice-president Mujahid Yusof Rawa said he was not startled by the remark which has made Khalil – the son of PAS president Abdul Hadi Awang – sound as if he was an Umno Youth leader.
"I'm not surprised he sounds like Umno Youth as PAS' principle has been compromised to the extent that the party's youth wing has become Umno's sidekick in combating the real issue of corruption and kleptocracy," Mujahid told Malaysiakini.
"The latest statement by the PAS Youth chief proved that PAS has no longer the courage and strength to make a meaningful change in the country."
"How can he say fighting corruption and saving from kleptocratic government is an act of instigation to instill hatred? Who is he? A mouth piece of the BN minister?" asked the Parit Buntar MP.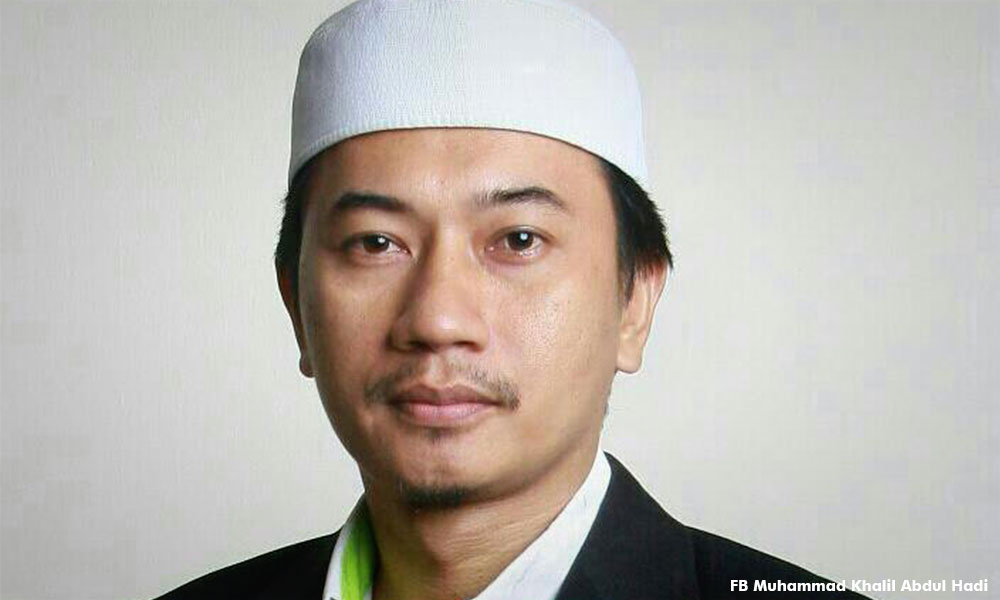 Mujahid, who was responding to the statement by Khalil (photo) yesterday, said the political conflict in the country today has intensified with the aim of the contesting parties to seize power and position.
He said this has resulted in controversy, sensationalism, manipulation and provocation, including slander and threat, as the main motive is to topple one another.
Khalil had said that DAP's movements are "shadowed by the Christian evangelist agenda which has the ambition to establish a secular state."
His remark followed Parti Pribumi Bersatu Malaysia (Bersatu) strategist Rais Hussin's statementthat "a vote for PAS was a vote for Umno."
Mujahid said the cliché of Islam being antagonised has always been PAS' fearmongering tactic, to gain sympathy from the Malays.
Obviously, DAP has become the punching bag and those associated or who worked with DAP also became the culprit, he added.
"I do not know whether to praise him or to feel sorry for him.
"PAS' ineffectiveness to become a true multiracial and an inspirational national party will always put them in the back seat," said the former PAS leader, who was in charge of the party's national unity activities.
– M'kini
.