YOU MUST BE A 'JANTAN' & NOT A 'SISSY': MUHYIDDIN TICKS OFF KHAIRY
Umno Youth used to be more vocal about the truth, Parti Pribumi Bersatu Malaysia (Bersatu) president Muhyiddin Yassin said, as he chastised Umno Youth chief Khairy Jamaluddin.
Responding to Khairy's call for Bersatu chairperson Dr Mahathir Mohamad, PKR de facto leader Anwar Ibrahim and DAP parliamentary leader Lim Kit Siang to retire from politics, Muhyiddin said the youth and sports minister should take a more courageous stand.
"As Umno Youth chief, he should take a braver stand. I know because I used to be in that party.
"If he really is jantan (a man), he would convey the protests against Prime Minister Najib Abdul Razak's leadership, which many people surely know have brought a lot of problems to the country.
"That is what he should say without fear because I know back then, Umno Youth was tough, willing to step forward to voice the truth," Muhyiddin said in a video posted on Bersatu's Facebook today.
As Umno Youth chief and also as a minister, Khairy should be fighting based on what is right and true, he said, instead of calling for people such as Mahathir, Anwar and Lim to stop their "mission" to explain to the people what is wrong with the country.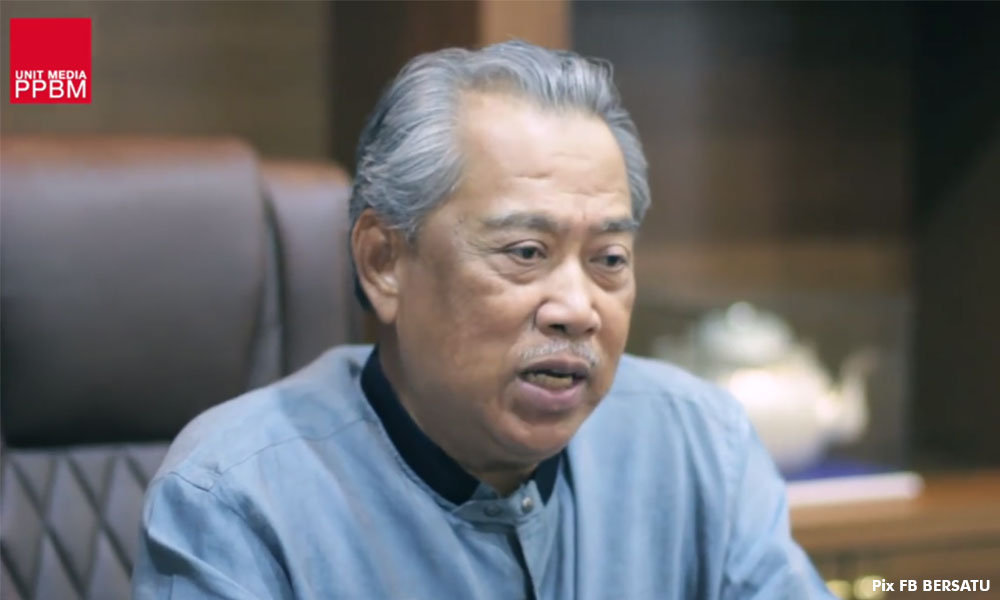 Khairy should appreciate the efforts by Bersatu, Mahathir, Anwar and Lim, he said, because someone has to fight to save Malaysia from its current leadership problems.
"So I ask for Khairy to realise that his statement is far from what he should have said," Muhyiddin said.
Muhyiddin, who is the former Umno deputy president, had previously said he was disappointed in Khairy and that he had high hopes for the Youth chief back when he was still in the party.
– M'kini
.