YES, SO YOUNG & STRONG BUT DOES KHAIRY HAVE THE GUTS TO TAKE UP MAHATHIR'S DARE – 'FACE ME IN LANGKAWI'
Former premier Dr Mahathir Mohamad has challenged Umno Youth chief Khairy Jamaluddin to contest in Langkawi in the 14th general election.
"Ask him to contest against me in Langkawi," Mahathir told reporters when met at a Ponggal celebration held in Kapar, Klang.
This came after the youth and sports minister had reportedly downplayed Mahathir's contributions to Langkawi during his tenure as prime minister.
During a youth forum in Langkawi on Friday night, Khairy (photo) said that although Mahathir had personally contributed towards the development of the island, it would not have been possible without support from Umno.
"Imagine if BN has no power, there would be no provision, Langkawi would not have been built," he said during the informal dialogue session with local youths.
Although many remain nostalgic about Mahathir's era, Khairy urged them to look to the future instead.
After being announced as Harapan's prime minister candidate, rumours were rife as to whether Mahathir would contest in Langkawi or move to another parliamentary seat.
This was due to Mahathir's focus on the island since the early days of his tenure. He had granted it duty-free status and set up the Langkawi Development Authority (Lada).
Mahathir is expected to be fielded in either Langkawi or Kubang Pasu, where he was MP from 1974 to 2004.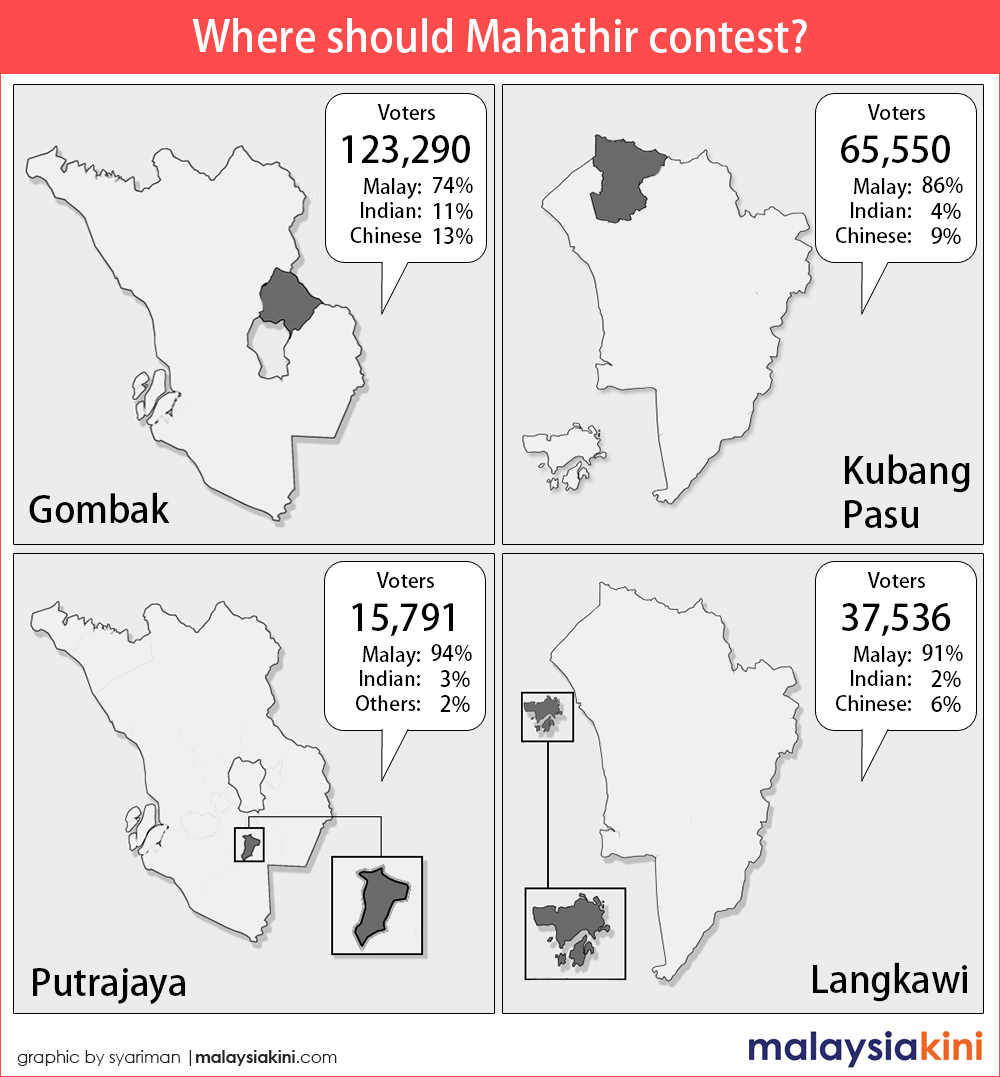 The prime minister-designate also claimed that he did know whether his son and Bersatu deputy president Mukhriz Mahathir would contest a state seat in Selangor.
"I don't know that. He will be contesting, but I don't know where," he said when asked to comment on the speculation.
– M'kini
.