WILL NAJIB & ROSMAH-LINKED PROXIES BE TRACED TO RM1BIL SUPERYACHT? JHO LOW & 2 OTHERS NAMED AS THOSE 'WHOSE INTERESTS MAY BE AFFECTED' BY SHOCK SEIZURE
Malaysian financier Jho Low was named as a person "whose interests may be affected" by the impounding of the superyacht Equanimity off Bali last Wednesday.
In legal documents published in news portal asiancorrespondent.com, it was stated that "The persons and entities whose interests may be affected by this action are FFP (Cayman) Ltd, Low Taek Jho and Equanimity Holdings (Cayman) Ltd."
In the legal document called 'Verified Complaint for Forfeiture In Rem' filed in the United States District Court for the Central District of California on June 15, 2017, the case was United States of America (named as 'Plaintiff') v All Right And Title to the Yacht M/Y Equanimity (named as Defendant).
Along with the filing of the complaint, the plaintiff was also filing related actions seeking civil forfeiture of a list of assets said to have been bought with money siphoned from 1MDB including diamonds, hotel, condo, paintings and rights to and interests in movies such as 'Dumb and Dumber To' and 'Daddy's Home'.
In the 'Warrant for arrest in rem' issued on June 16, 2017, by US District Court Judge Dale Fischer in Los Angeles, it was stated that "the Court is satisfied that, based upon the allegations of the Verified Complaint, there is probable cause to believe that the Defendant Asset is subject to the forfeiture to the United States".
The warrant of arrest added that "special agents of the FBI and/or Deputies of the United States Marshals Service together with any personnel deemed necessary shall execute the warrant of arrest in rem as soon as practicable".
The news portal asiancorrespondent.com had asked the US Department of Justice for comments following the impounding of Jho Low's yacht by Indonesian police and FBI agents last Wednesday. The DOJ had declined to comment "beyond the complaint in this pending matter". But DOJ spokesman Nicole Navas Oxman disclosed to asiancorrespondent.com several documents that led to the confiscation of the Equanimity.
While US court documents state that Jho Low is a person "whose interests may be affected" by the impounding of the US$250 million yacht, Communications and Multimedia Minister Salleh Said Keruak defended his statement that there was no evidence the luxury yacht seized is owned by Jho Low.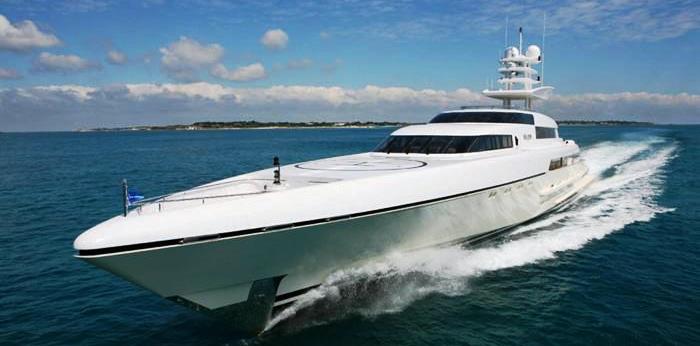 He told Malaysiakini he made his statement after reviewing the facts in the DOJ civil forfeiture suit against 1MDB.
"I have seen the documents in the lawsuit. It is an allegation that it belongs to Jho Low, but last year the investigation was suspended and now there are no documents saying as such.
"We are not defending Jho Low at all. I am just stating the facts of the case," Salleh said today, Malaysiakini reported.
Salleh had earlier been criticised by Umno veteran and former minister Rais Yatim for defending Jho Low.
This was after Salleh had said reports about Low being the owner of superyacht Equanimity were examples of "fake news".
"The communications minister was quick in denying that the luxury yacht belonged to Jho Low.
"He should have waited. Jho Low had already accused the US and Indonesia of going overboard. It is clear that Jho Low has an interest.
"Why so hasty in defending Jho Low? (He) should defend justice," Rais said in a Twitter posting, Malaysiakini reported.
– https://www.theedgemarkets.com
.