WILL HADI PULL OUT AT 11TH HOUR CITING ILL HEALTH? PAS CLAIMS 'STRONGLY AGREES FOR HADI TO TAKE PART IN MEMALI RCI
PETALING JAYA – PAS has agreed for its president Datuk Seri Abdul Hadi Awang to be called up if the proposed Royal Commission of Enquiry (RCI) on the Memali incident is established.
Party secretary-general Datuk Takiyuddin Hassan said PAS reiterates its stand in urging the government to set up the RCI to look into the incident during the tenure of former premier Tun Dr Mahathir Mohamad.
"PAS strongly agrees if our president were also called to allow him to provide an accurate statement over the event, as well as other related issues to the RCI," he said in a statement.
In the incident at Kampung Memali, Kedah, 18 people including policemen were killed after authorities launched an operation to arrest a religious teacher Ibrahim Mahmud, famously known as Ibrahim Libya.
Deputy Prime Minister Datuk Seri Ahmad Zahid Hamidi on Sunday said the government was ready to set up the RCI to probe the Memali tragedy in 1985, if there is demand from any quarters.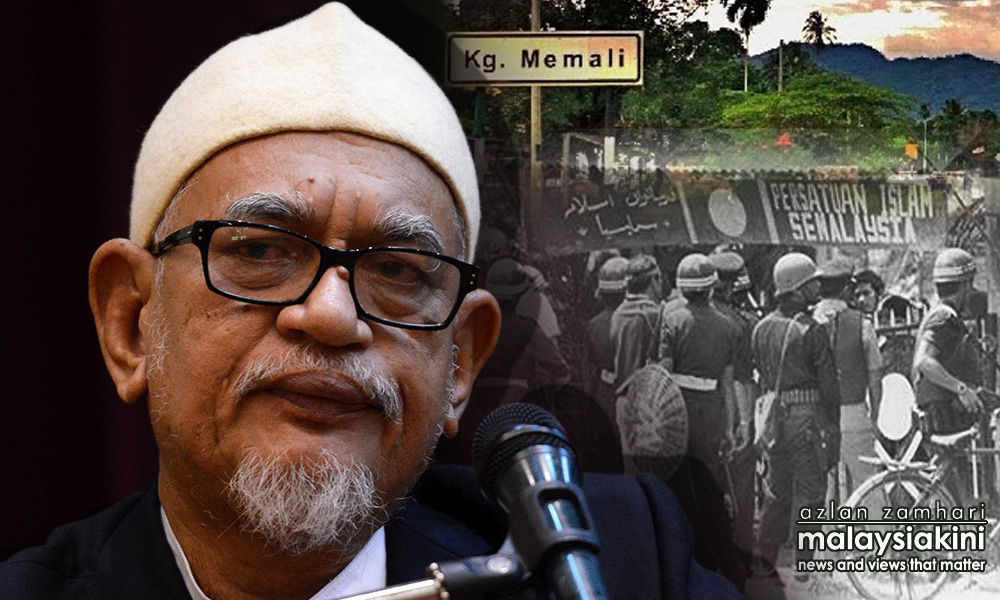 Former Inspector-General of Police Tan Sri Abdul Rahim Noor had stated that the RCI would reveal the role of Abdul Hadi in the siege that occurred in 1985, relating the cause of the incident to a speech made by the PAS president in 1981.
Dismissing Abdul Rahim's notion as premature, Takiyuddin said the former police chief should not interfere in RCI matters as the commission would be tasked to do its work without fear or favour.
Takiyuddin said his party also agreed with the views expressed by DAP parliamentarian Lim Kit Siang in 2014, where the latter had urged for the RCI to look into the same issue.
While Lim and Mahathir had a long history of rivalry, both are now working together on an opposition stage to bring down the Barisan Nasional government in the next general election.
– Sundaily
.